This post is about family calendars. I did not receive any compensation for this review.
Each year, I purchase a family calendar that I manage and place in my kitchen. I keep all my appointments and recurring activities on my computer. Then the month before I fill out the paper calendar for the next month. You may be thinking, "why do I duplicate my monthly calendar?" Well, here are the reasons:
My kids do not look at their electronic (phone) calendar regularly enough. Over the years, they have gotten into the habit of going to my kitchen command center to check their schedule.

It helps me see what the next month has in store for us. Will my work be busier than usual? When will my husband be traveling? What are kids activities throughout the month? What days do the kids have off from school? Are there projects that are due?

If something goes wrong with my electronic calendar or it doesn't download correctly, I have a backup schedule on paper.
I used many family calendars over the years, and this one is my favorite.
It had the family member names on tabs to the left. I would fill out the information for each person for the entire month in the corresponding space. It was easy to transpose the data from my computer calendar to the kitchen calendar. On a busy month, it would take me about 15 minutes to write the paper calendar out. Not a big deal at all. Here is the link from Amazon to buy it if you want.
Though this year, I couldn't find my favorite family calendar because they were sold out. I was very upset, so I settled on this one.
Looks similar right? Well, it wasn't. The dates were to the left column, and the names were at the top. Each person had their column.
***AD*** The best academic planner for students! Order Out of Chaos Academic planner helps track time and tasks! Buy 1 or more today!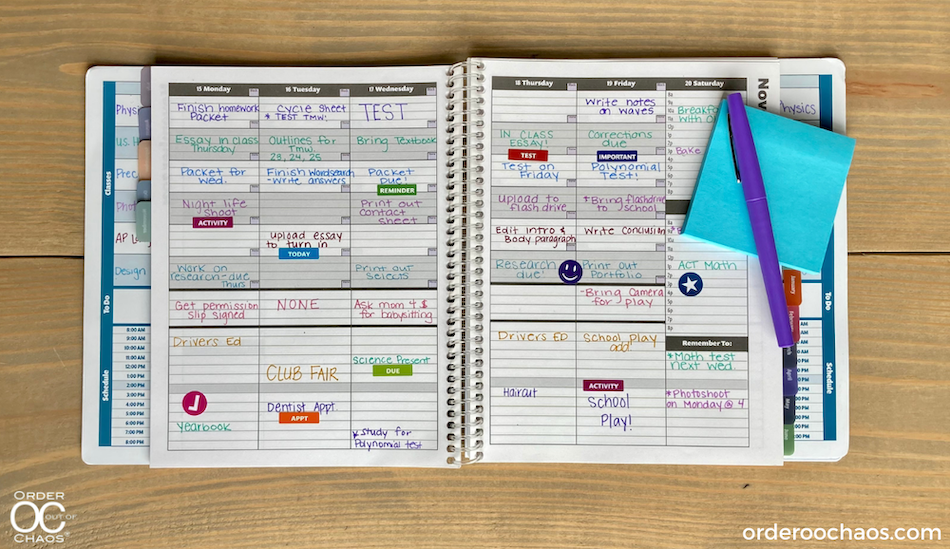 So, when I had to transpose my appointments from my online calendar and place it on the calendar above, it took twice as long because I kept forgetting where I needed to put the information. My husband saw me getting frustrated and said, "Wow, that seems confusing to transpose." YES, yes it was!
Then, when the kids were looking at the calendar, they were asking me questions like: What does this mean? Where are my activities on this calendar? Needless to say, there was a bit of a learning curve for every family member involved.
After comparing the different calendar, I think the reason it was so confusing was that we sorted our activities by day, not by person. If each person wrote their activities on the calendar, it would have worked fine, but since I was writing all the family member activities on the calendar per day, it just was more time-consuming to extract only one person's information and add it to the calendar.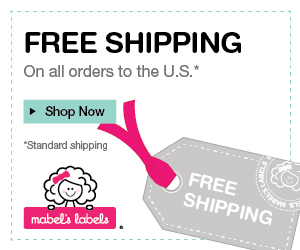 If you like the way this calendar looks and what to buy it, here is the link from Amazon:
After our one month experiment, we were able to find the Orange Circle Studio 2015 Do It All 17-Month Magnetic Wall Calendar, Mom's Do It All (15545)
I usually used.
***AD*** from Released Repurpose Reorganize: My List Simplified journal is a wonderful organizing tool for planning a move or a renovation. Use it to corral all the to-dos.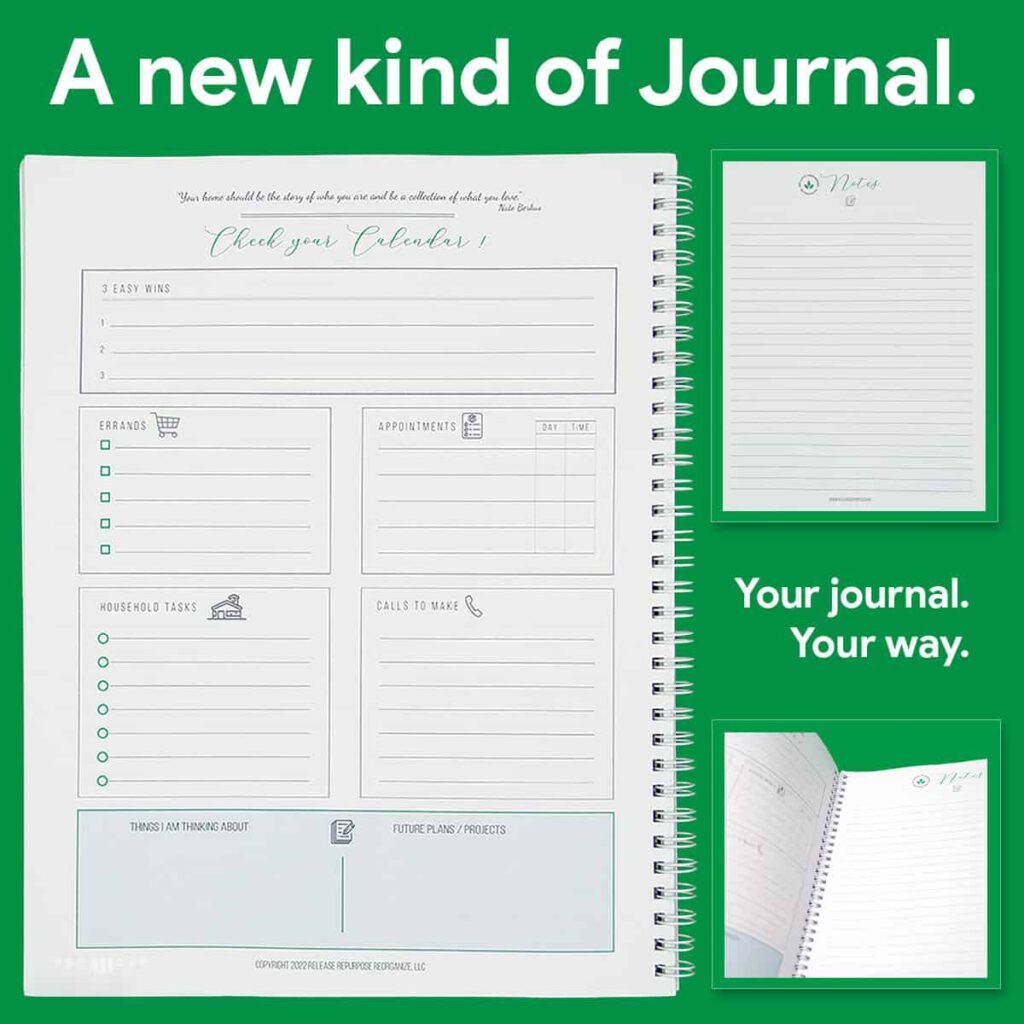 Today I added the activities for next month to the calendar, and it took me 15 minutes to update. Never again will I try the other calendar. This one works just fine. I hope this helps you decide on a calendar that works best for you and your family.
Do you use a paper dated calendar or do you use a no date calendar in your kitchen? Please leave a comment below.
(Visited 228 times, 1 visits today)