Everyone loves an organized space in the closet, kitchen, and even in the bathroom. Now that your space is functional, it's time to reward yourself and dress it up a bit. Below are some easy ways to decorate your organized space.
Know that the decor doesn't have to be expensive. It just attractive to the eye and it should not take away from the effectiveness of the area. Below I shared my favorite inexpensive ways to decorate our home organized spaces. I hope they help you too.
Ideas To Decorate Your Organized Space
Use a fabric piece to decorate a focal point on a wall.
I found fabric pieces and added them to the wall where I get ready in the morning in my closet. To find the focal point, open the door to the closet, and find the largest feature in the space. Use the fabric and attach it behind it. I found these tapestries on Amazon (affiliate).
Measure the width and height and take it with you to a fabric store, like JoAnn Fabric and Crafts. They have a variety of affordable home fabric remnants you can use for this purpose.
Below are some options on how to attach the fabric to the wall. I found these on Amazon.com (affiliate). However, the staff at JoAnn Fabric and Crafts would also know which one to use. They are very helpful there.
Use Designer Pattern Removable Adhesive Paper to protect and decorate inside and outside of cabinets and vanities.
We recently repainted our closet and I replaced the focal point area with a self- adhesive wallpaper.
We were even able to hide a dingy Ikea cabinet door with some self-adhesive removable decorative wallpaper in my daughter's room. Looks pretty, right?
Check out discount stores for various types of removable adhesive paper. Here is a link of one from Laura Ashley Self-Adhesive Shelf Liner which was discontinued. Also, places like Marshall's and Homegoods will have these items.
To read more about how I did this, check out this link: What to Keep: How to Make a Powder Room Sink Cabinet Beautifully Organized on the Cheap!
Hide electronic charging stations when they are unsightly.
I drilled a large hole in the back of the box to run the electrical strip plug through the cardboard. Here is more information about how I did this project.
Feel free to read about seven creative ways to hide charging stations.
Hide your kitchen paper files with a beautiful accordion folder bag.
And, last but not least, I organized my families' papers in a lovely bag that has an accordion folder inside that stayed out on the counter.
If you want to read more about how I use this to organize my kid's paperwork at home, click here.
By decorating your organized areas, it will help you make your space your own and pleasing to the eye. As a result, you will be more likely to keep it that way. It's a win-win.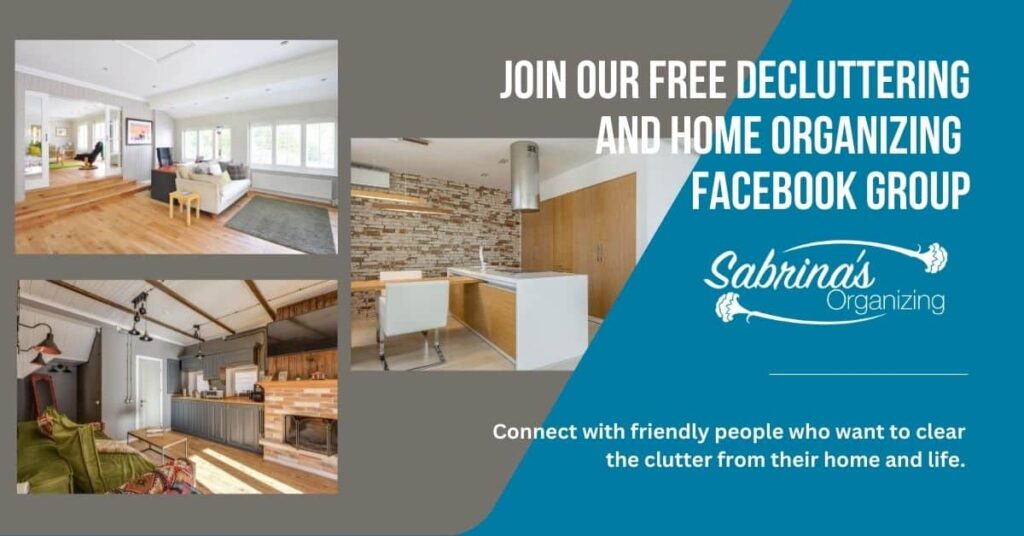 Now, it is your turn. How do you decorate your organized space? Please leave a message below.
Please note these are affiliate links through Amazon, and at no additional cost to you, I will earn affiliate fees if you decide to make a purchase.
(Visited 460 times, 1 visits today)