****Visit our "Disclosure Policy and Cookies" for details. Affiliate links appear on this page from Google Adsense, Amazon, Order Out of Chaos, Impact affiliate members, Release, Repurpose, Reorganize, and Shareasale affiliate members.****
Organizing your board games can be frustrating. With all the different size boxes and games with no boxes, it is no wonder we never organize this area. My kids are big fans of board games. But, I prefer not to spend much time and money organizing them. It can get expensive for an area to be continually pulled apart and reassembled. So, below are board game organization ideas to help you keep those board games organized without breaking the bank.
Full disclosure: I share products I found on Amazon(affiliate) that will help keep your game pieces together and then discuss the different places to store these board games. Not all these storage solutions will work when you are "on the go," so I added a section for "on-the-go" board game storage solutions. I hope this post gives you several options to remove the clutter in your gaming space.
Jump to:
First, let's start by gathering all the pieces for the different board games and making sure the games are complete before continuing.
Where to find missing board game pieces?
If you are missing board game pieces, you may be able to find them somewhere else for minimal cost. Below are some stores to look for board game pieces.
What can I use to keep my board game pieces together?
Below are some products you can use to help you keep these board game pieces contained.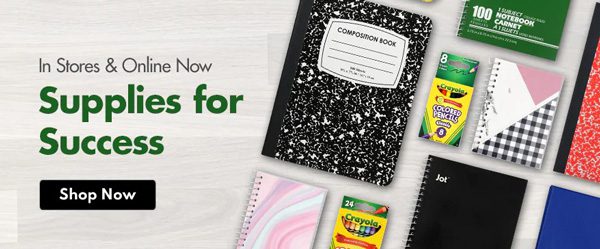 Some things that work to keep loose board game pieces together are closed small containers, reusable zipper baggies, reusable jars with lids, and small, cleaned plastic food containers.
***AD*** The best academic planner for students! Order Out of Chaos Academic planner helps track time and tasks! Buy 1 or more today!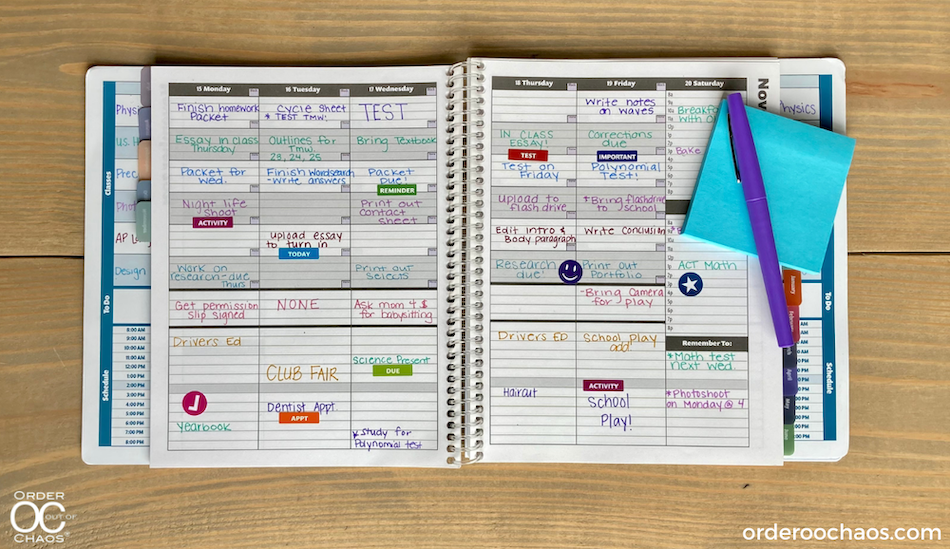 How to organize board games?
Below are some tips on how to organize board games. I've used many of these ideas with clients over the years, which was a success.
Sort the board games by category.
There are over 40 game types you can choose from depending on your board game preferences. Below are some board game organization categories for sorting them in your home.
Age group 5+, 7+, 13+, and Adult only games
Parent-lead or self-played games
A large group of players
Game for less than 4 players
Single player games
Strategy games
Playtime length of less than 1 hour
Playtime length of more than 2 hours
Bags for board games
Length of game
Pick a few and sort your games into categories for easy access.
Stand the board games on their side.
Tie the box with ribbon or extra large rubber bands. These rubber bands are 6 inches wide and can be used to wrap around board games to keep the stuff inside. Note: if the box is in bad shape, you may want to try transferring them to something else instead.
Use a sweater holder that hangs on a closet rod.
If your board games are stored in a closet, you can use a sweater order to hold them, like the ones I found on Amazon (affiliate).
Plastic zipper folders for sorting all the board game pieces.
Use plastic folders with tie lids to hold loose pieces of a broken box game. Look for an expandable folder with a button or string, or Velcro. Below are some I found on Amazon(affiliate). What's nice about these zipper mesh pieces is that they help you save space in your cabinet.
Pan metal rack help to keep boxes closed and upright.
This adjustable rack will keep all your games upright. They keep the board game boxes together and will keep the lids on.
Use Large Totes to Hold Board Games
Use large containers with lids to easily slide out the bin for access in a kids' closet. Totes are great for damp areas like basements or attics to keep the games safe. Adding a dry tote dehumidifier will reduce moisture inside these bins.
Below are some Amazon (affiliate) examples of totes and DryTote that can be reused.
Plastic Scrapbook Containers.
Staying consistent with your board game container will make it easy to store and stack. These plastic scrapbook (Affiliate Link) containers have different heights, but the dimensions are usually 12 inches by 12 inches wide. These bins work great for larger games with a lot of little pieces.
Large and expandable Ziplock gallon bags.
They work great for cards and other smaller items. You can also stand them up in an open bin for easy access. This size is great for board games on the go.
What board game storage unit works best?
It depends on your home and your area size for board game storage.
Ikea Besta Cabinets
Customizing a cabinet like Ikea BESTA cabinets works great if you want to be customizable to any size you want and is only limited to your imagination.
Tall 12 inches or more deep bookshelves
Use tall bookshelves that are deeper than 12 inches. The shallow bookshelves may not work for all board games. So, going with bookshelves closer to 14 to 16 inches hold more of the board game boxes.
Coffee Table with storage underneath
Coffee or end tables with a cabinet under them may be a good place to store board games. Having a few board games near you is nice if you play them often.
Ottoman Storage Bins
The ottomans are great for smaller board game sizes, like no bigger than 12 x 12 inches in size.
Hall Closet
Storing games on a top shelf or in a bin on the floor allows you extra room for other things. In these closets, you can use the above cubby system for board game organization.
Cube bookshelves
Pick the right size for your games. You can also buy bins for these cubby bookshelves. Correctly sized bins will hide the games, but placing them in these cubbies directly will allow everyone to view them all at once.
Before and After Board Game Organization Session
To show you firsthand how I organized space with a client, below is how we did it.
Here is the before-image board game area. This area had a lot of games that were too young for my client's 4th and 9th-grade boys. So the bulk of the games will be donated - 3 large bins will be donated. We only had 1 large bag of trash.
First, we pulled out all the board games and decluttered the ones that were too young for her kids and those that were never played. Then we sorted them by card games, games for on-the-go, and board games. There were a few games that were self-played as well.
Then, we returned the games to the cabinet. The top shelves were for the to-go games and the card games. We used a bin to sort all the card games since there are very small and there is a lot.
The second shelves were used for smaller board games and games that had to be stored in bins.
The bottom shelf was used for larger games and square games. This area was able to fit a bunch of the games.
The chest was practically empty by the time we were done. There are no board games in there any longer. Yay! I am so happy with how much my client got rid of. It was super quick too. It only took us 1.5 hours. We repurposed several bins as well.
Reveal:
This is the afterimage of the board game organization session. What do you think? I think it looks amazing. I can't wait to hear what the kids think of it.
What storage container to use for board games on the go?
Sometimes we like to take board games with us to visit family or go on vacation. So, keeping board game organization is key to not losing any pieces. Below are things to use to organize these things on-the-go.
Shoe boxes:
Shoe boxes or smaller plastic containers can be used for card games, and other smaller on-the-go board games work nicely in these bins. Storing one shoe box in the car with games kids will limit their screen time in the car.
Storage bags to hold games.
The bags below have several compartments to keep different size games. It's great for college students because the bags are contained and organized. These days, teens are fans of group card games. These items allow them to bring over several games at once without being scared they will lose pieces.
Well, there you have it. I hope these tips and products inspire you to organize your board games. Please leave a comment below on how you organize your games. I would love to hear from you. 
Visit our other playroom organization posts: 
Here are other blogger posts on board game organization; feel free to check them out.
17 Board Game Storage Ideas to Streamline Family Game Night
10 Ingenious Ways to Store Board Games
Please note these are affiliate links through Amazon, and at no additional cost, I will earn affiliate fees if you decide to make a purchase when you click these links.
(Visited 1,521 times, 2 visits today)