****Visit our "Disclosure Policy and Cookies" for details. Affiliate links appear on this page from Google Adsense, Amazon, Order Out of Chaos, Impact affiliate members, Release, Repurpose, Reorganize, and Shareasale affiliate members.****
If you have holiday family gatherings with kids, you most likely need to have crafts or something for them to do so they keep busy during family activities. If your kids enjoy art and you want to motivate them to unplug and help them create - a fun craft room can do the trick. This week we are going to visit one of my favorite places in my house, our craft room. I've helped clients organize their kids' craft rooms in the past, and it was fun! It may seem like a lot of work, but it truly pays off when your kids and you share in a creative activity together. Let's begin.
Jump to:
There are so many small items that are in a kids' craft room. Where do you put all the colored pencils, markers, and paper? Let alone the glitter, fabric paint, and craft kits. Art areas need to be well-organized to help the child be able to find what they are looking for and assist the parent in knowing where all the supplies need to go. By keeping it organized, it will help you stay focused and be more creative. Now, isn't that better than being in front of a screen? I think so.
First, Gather and Sort Craft items 
Before we begin, make sure you gather all the crafts from around the house and place them all in the desired kids' craft room. Gathering all these items in one place will help you see how much stuff needs to be stored in this room. It will also determine if you need to upgrade some of your bins to larger sizes or maybe even get rid of some half-used crafted items. This room can be a corner of a playroom if you don't have an extra room.
Essential Areas of a Fun Kids Craft Room
The drawing area.
This area should include things like crayons, colored pencils, paints, etc... A fun carousel with lots of compartments is appealing to younger children. Clicking on the products below, you will be directed to Amazon.com; if you choose to buy a product at no additional cost to you, I will receive a small commission.
Keep messy craft kits in secure places.
If your kids are younger, you may not want paints and other messy craft kits out for them to reach when you are not there. Using large bins to house craft kits works well. These bins can be stored in a cabinet behind doors or on a closet top shelf.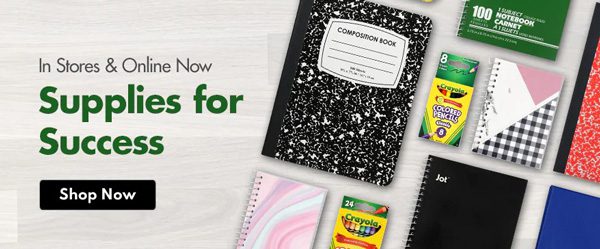 Have a table and some chairs.
It can be small or large but always use an older table and chairs that you don't mind getting paint or stuff on it. The more kids you have, the larger the table, the better. This side table will give them a lot of space to spread out.
***AD*** The best academic planner for students! Order Out of Chaos Academic planner helps track time and tasks! Buy 1 or more today!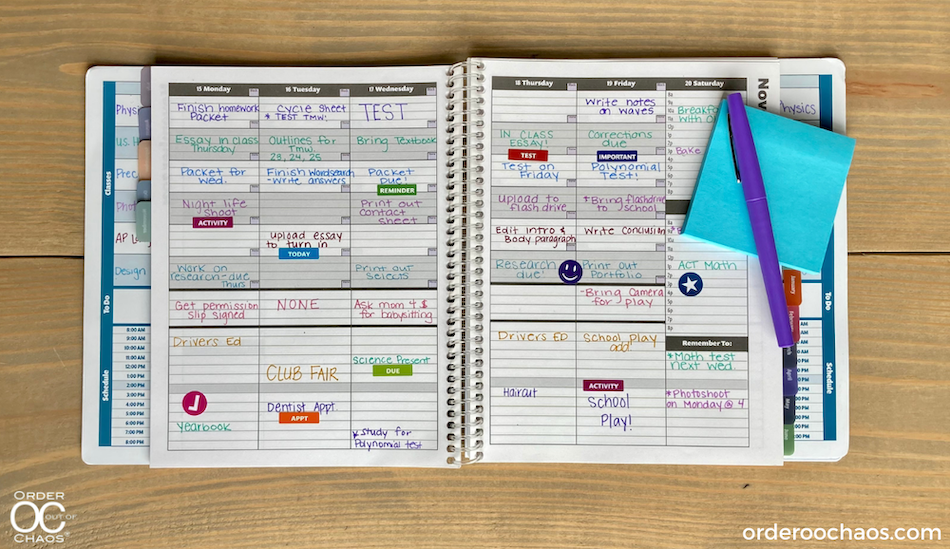 Determine the unit you will use to store the craft supplies
If you use open shelves, store the heavier bins on the bottom shelves. IKEA has some tall open shelves you can use that are affordable. You can interlock them together. Always attach the open shelving and any tall cabinets to the wall with earthquake straps. This will make sure they don't tip over if a kid decides to climb them.
I also found that cubbies work nicely for crafts organizing. Be sure to buy the right size bin when you buy the cabinet. Not all containers will fit inside cubby units. They usually have plastic and fabric bins you can use. Some bins have lids, and others do not. Determine which items you wish to put in them. The fabric bins may not hold heavy items.
Customize your area for your craft projects.
Depending on the crafts your kids do, decide how you are going to organize many small items you may have for that craft. This is where you get to customize your area. Get enough of these units to hold all the small craft items. Remember, if the things were from another craft project and you don't do the craft any longer, you can get rid of these items. I found that over the years, I didn't get rid of these items, and when my kids reached high school, I realized that it was such a waste of space, so I gave them away.
**AD from Cricut Maker**
Now that you have your plan spelled out, below are some additional tips to help you make and keep your kids' craft room organized!
Essential tips for organizing a fun kids' craft room
1. Use removable plastic drawer units to hold small items.
As you may notice in the photo below, this client had purchased several small drawers for smaller items.   They worked out nicely because the drawers could come out of the storage unit for use on the table and be able to return quickly to the unit for storage.
2. Label every bin or drawer unit.
Each bin and cabinet should have a label that describes the items inside them. This will help everyone know where things belong. If your children are younger, you can use images that will show them the item inside.
3. Remove craft tools
Remove craft tools and return them to the appropriate home and keep the table clear of clutter. Keeping the table clear keeps the room neat and tidy and will allow all the children to use the table for school projects when they are not crafting.
4. Get the kids involved
Get your children involved in the design of their craft room. You will be surprised at the ideas they may have for the area. If your kids like to paint, buy plain wood shelves and have the kids paint and design them in their favorite colors. Then, add the decorative craft bins to the shelves.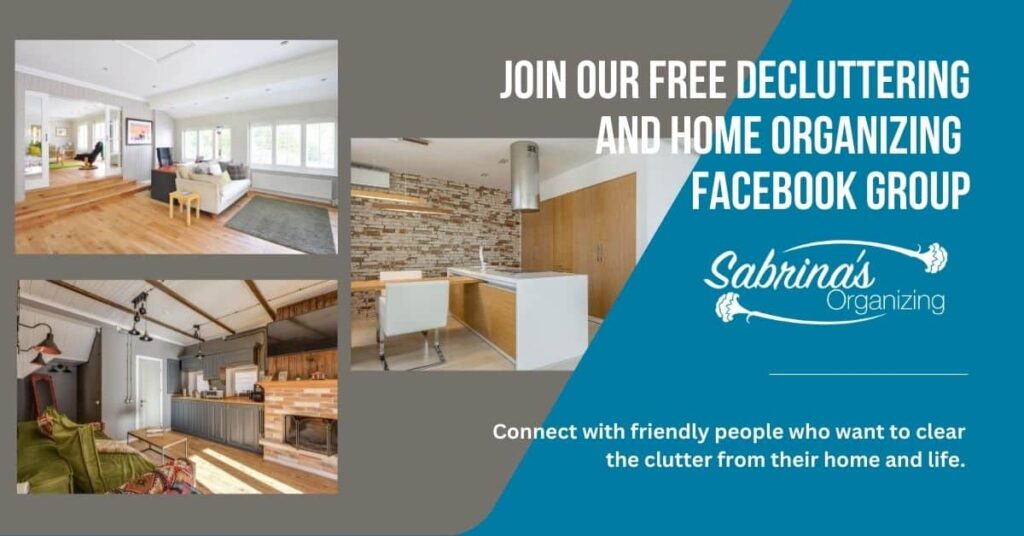 Here are some additional kids' craft room organizing posts I found online. 
15 Creative Craft Room Organization Ideas
12 Amazing Craft Room Organization Ideas
By taking the time and doing the kids' craft room now, when you have company and when the kids need something to do, all the items will be where they want to use them. There will be no need to prep the area, nor will you have to gather the items from various parts of the home. This will allow the kids to get creative right when they want to be. Wouldn't that be wonderful?
Now, it's your turn. Please share your best kids' craft room tips.  I would love to hear from you. Please leave a comment below.
How can I help? If you want to help stay accountable in your next organizing project, feel free to check out my virtual organizing consultation!
Please note these are affiliate links through Amazon, and at no additional cost to you, I will earn affiliate fees if you decide to make a purchase.
(Visited 2,328 times, 12 visits today)