Large families are defined as a family that has three kids or more. This could include parents, grandparents, aunts, and uncles. Early on in my organizing career, I worked with several of these large families. They were in larger homes and had lots of stuff for each member of the family. These things were not excessive items; they were items that each member of the family needed, but because the family was so large, the items multiplied quickly.
Jump to:
The areas that I focused on with these families were the shared spaces. The garage, where everything was stored. The kitchen, where everyone ate and gathered. The drop zone area in a space near the kitchen, where everyone would leave their stuff when they entered the home. The basement, where the children hung out and played. The bedrooms where the kids usually lived together. These five areas were essential for them to get organized so everyone knew where their things were in the home. To break these areas down, I am going to share various tips for these areas. Throughout this post, I will share links to posts I wrote in the past so you can get even more information.
Garage Organized for a Large Family Home
Create an area for sports equipment.
I had several clients that had kids that loved their sports. Each season, they did a different sport. And, with more sports, they had more equipment that needed to be stored. So, we erected several tall garage shelving that were about 24 inches deep to hold bins for each kid. They were all labeled and were easy to see. We assigned a color to each child so they knew which one was theirs. This post talks about Organizing Small Sports Equipment for Kids.
Some items will need to be on the floor.
We also created an area for bikes and other larger toys. Some were mounted on walls, and others needed to be on the floor because they were too heavy. Below are some examples I found on Amazon.com (affiliate).
Create a permanent storage area
Use part of the garage for permanent storage when lacking storage in the house. If part of the garage is not used for a vehicle, we turned the garage into a well-organized storage area complete with heavy-duty shelving aligned into a U shape. This allowed access from the front of the garage but kept the items contained and not accidently hit the vehicles also stored in the space.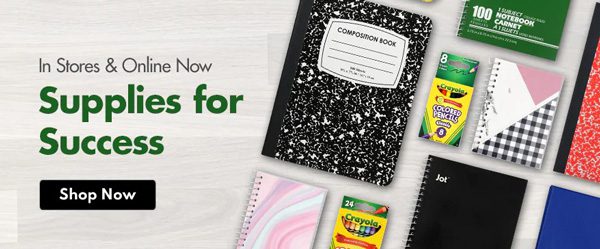 Kitchen Organizing for a Large Family
Have kids' snacks and lunch bags in their own area.
For younger kids, you can use the lower cabinets and store items in bins. Color coding each bin for each child if some children can't eat what others are eating. A pantry can also be used to organize these items.
***AD*** The best academic planner for students! Order Out of Chaos Academic planner helps track time and tasks! Buy 1 or more today!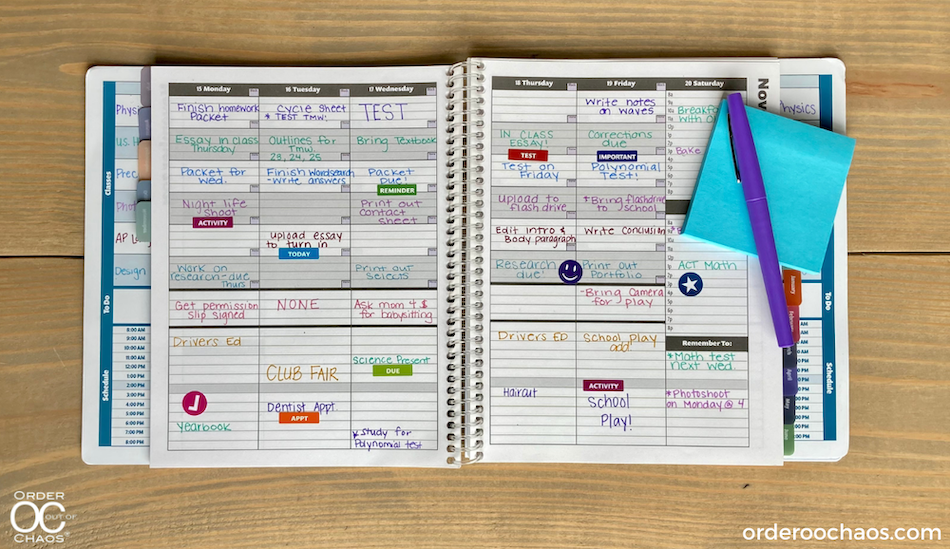 Creating a centrally located place for the command center.
This area should be complete with a monthly calendar so that the kids and other family members know where to write their activities. If you don't want it out, placing it behind an upper cabinet door or inside a drawer works. Large desk calendars work great because there is a lot of space for each day. Again, color-coding each person works great. Make sure everyone knows their color. Using a label maker, you can label the name of each person on the marker so they never forget.
Assign a place for meal planning.
For a large family, keeping meal planning consistent each week is key. If you have particular meals you cook each week, write up a schedule and share it with the family. This not only informs them of what dinner will be, but it will also save you money because you will be buying the same thing each week. Visit our quick and easy recipes here.
Organizing a Drop Zone Area for a Lot of Kids
The Drop Zone area needs to be located wherever the children enter the house first. As close as possible to the door they enter is the best area. This area stores their school bags, jackets, and shoes. It can even be an area that holds the papers that need to go back to school.
The farther they have to walk, the more likely they will be leaving items in various places before they get to the drop zone. Visit these posts here for more tips. Click on the images below to reach the posts.
Organizing a Playroom Area for a Large Family
Create a space for the kids.
Have a space for the kids, even if it is part of the garage or basement. Kids have lots of stuff, and if you have a large family, they may get even more stuff from them too. It can quickly get cluttered if not contained in one area. Remember, kids are not complex human beings. The room doesn't need to look magazine-ready and picture-perfect; it just needs to be functional and safe. Read our SUPER EASY PLAYROOM ORGANIZING TIPS for more ideas.
Have an entertainment area
Provide them with an entertainment area complete with a TV, chairs, and a sofa for the kids to play video games or watch YouTube. Kids are so into YouTube these days.
Create a craft area
If your kids are into Crafts, provide them with a table and chairs and a place to display their artwork. For different age kids, place the messier products farther up on the shelves so the larger kids can get them and the smaller ones won't reach them easily. Visit our post about HOW TO MAKE A FUN KIDS CRAFT ROOM.
Create a creation area.
Many of the kids I worked with loved their Legos and make-believe area and kept them pretty organized. Tabletops with Lego boards attached to them allowed the kids to stand while creating their masterpieces. The kitchen set or dress-up area is also handy for kids who love to create on their own through play.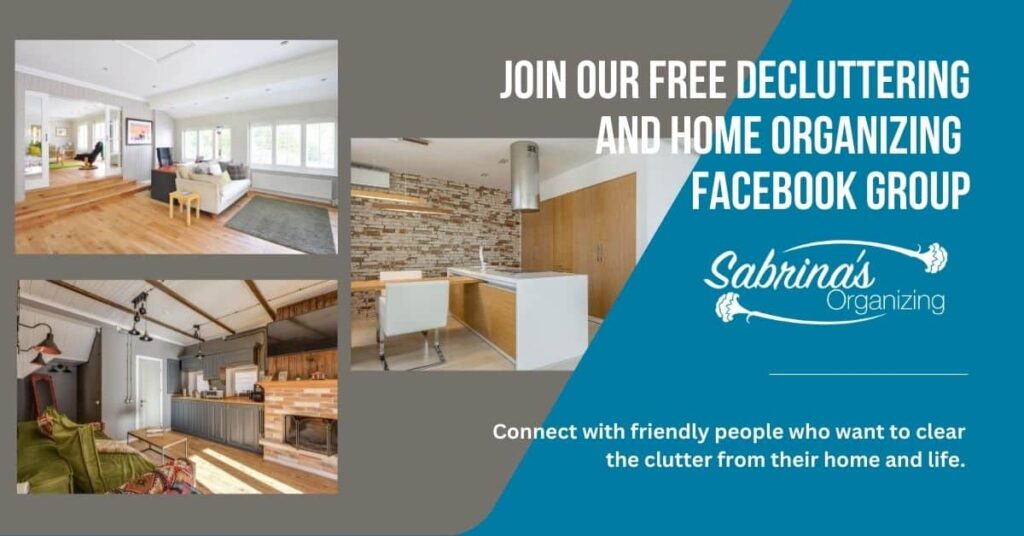 Shared Kids Room Organizing Tips
When sharing a bedroom, you can color-code each person's stuff. Then buy things that will match each person's color. Common colors are red, yellow, green, and blue.
Storing in those areas that are hidden will keep your kids' space organized. Under the bed, behind doors, and on the top shelves in closets are spaces where you can find those hidden areas. Visit our How to Find Wasted Storage Spaces in Your Home post.
If your kids share a closet, try dividing the closet with a temporary wall wood divider mounted to the wall protruding out from the back of the closet. L brackets affixed to the wall on both sides in various places on the temporary wall will keep it in place. Visit the wall divider that I created with Fabric for some inspiration: HOW TO CREATE A DIY FABRIC ROOM DIVIDER Get more tips here on streamlining your kids' closet of stuff: 15 UNIQUE THINGS TO TOSS FOR A STRESS-FREE KIDS CLOSET
Sharing a bathroom can be tricky; give each person a basket or drawer to hold their stuff. Toothbrushes can also be color-coded, as well as color-coded towels, hand towels, and washcloths. If the kids have robes, hanging their own robes on an assigned hook is helpful too.
I hope this helps you stay organized in a large family home. Remember, taking action by creating a space for each family member shows them that they belong and are not an afterthought. Don't we all want to feel that way in our homes? Enjoy creating a well-organized large family home!
Below are some posts I found online that give tips on large-family home organizing.
Large Family Tips: How To Keep Everything Organized
Large Family Organization Tips
Managing a Large Family - Large Family Organization Tips
(Visited 1,424 times, 5 visits today)