You are probably getting ready for your kids to go back to school. It's great having them home, but we all know, having that set routine each day, really helps them and you. To help you get through your kids' room and make it more userfriendly for them. I put together this list to help you get rid of unwanted stuff in your kids closet before school starts. But, why do we need to do this before school starts?
I'm glad you asked. There are many benefits of organizing the kids closet. Below are just five of the most important ones.
Jump to:
5 Benefits of organizing your kids closet 
It's easier to get outfits together each morning. Setting aside clothes the night before helps make the morning a lot easier, especially when your kids are not morning children.
It saves you money. No one wants to purchase more uniforms and outfits if they absolutely do not have to.
The closet becomes brighter, and you can see everything. The more clothes in the closet, the darker the closet will appear. So, lightening it up with fewer clothes allows you to see the back white wall - making it easier to retrieve anything. Adding lighting to the closet also makes it brighter.
You empower your children and show them that organizing is useful and important. Organizing with your kids shows them the importance of doing this task now instead of an action one does to repair a disorganized space after the fact. =)
It makes the closet easier to maintain. When a closet is organized, you can easily modify it when the child gets older and changes their hobbies and activities.
Read some more benefits of organizing your kids' closet here.
Now that you are ready to eliminate the clutter, here are the 15 unique items you can clear out right now.
Get rid of these 15 items for a clutter-free kids' closet
Clothing that is too small.
Unused sports equipment and clothing.
Memorabilia or keepsakes you want, but your kid doesn't want.
Bins filled with stuff that doesn't belong to your kid.
Shoes that were never worn or hurt their feet.
Bedding never used.
Hats or caps not worn.
Old college gear that hasn't been used.
Home stuff that is not for your kids.
School papers that can be tossed.
Age-inappropriate books.
Awards your kids don't care about.
Luggage and bags not used.
Belts, ties, and scarves not worn or worn out.
Toys that are too young for your child.
After decluttering these items, you are ready to organize them again.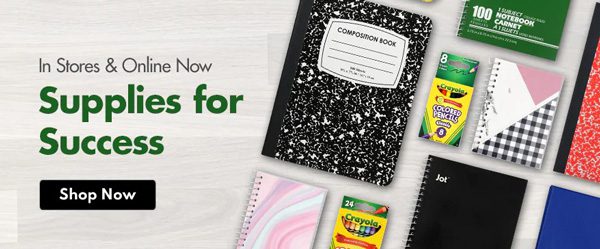 Organizing your Kids Closet Tips:
Always get your kid involved. If they are 5 or younger, make it a game. Show them how to match colors together. Help them group items together.
***AD*** The best academic planner for students! Order Out of Chaos Academic planner helps track time and tasks! Buy 1 or more today!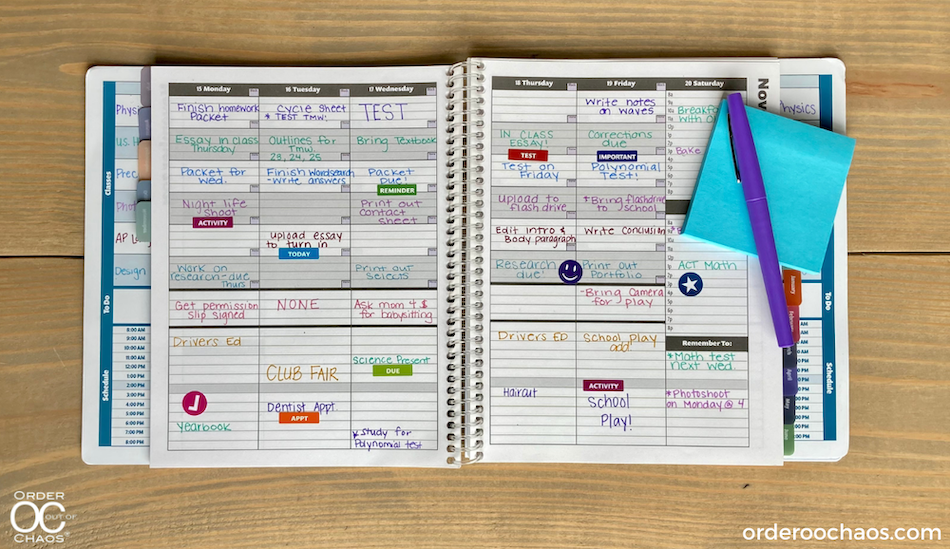 Being sentimental is fine, but overly sentimental is the issue. Make an effort to streamline the sentimental items. Decide on a quantity limit you can handle for an event. If your child plays a sport, you can decide to keep 2 of their awards. If your child is an artist, you can decide to keep only 2 pieces of artwork for each school year.
Use bins with labels. Show pictures with the word if your kids are learning to read.
Move storage items to their level. If they are shorter, have bins and rods closer to their height.
Grip kid's hangers help keep kids' clothes on their hangers and kids be independent. Kids' hangers are smaller than regular hangers and fit their clothes better.
Utilize behind the closet doors if you need more space. "Behind the closet door" storage organizers work well for kids' closets.
I hope this post inspires you to get your kids' closets organized and ready for the new school year. Below are our other kids' organization posts to give you even more ideas.
Visit our other kid-organizing tips posts to help your child get organized.
Looking for some stuff to organize your kids' closet? Check out these picks from Amazon. (affiliate)
Below are the 'unique things to toss' series of posts. Feel free to check out all of them.
15 THINGS TO TOSS FOR A STRESS FREE PANTRY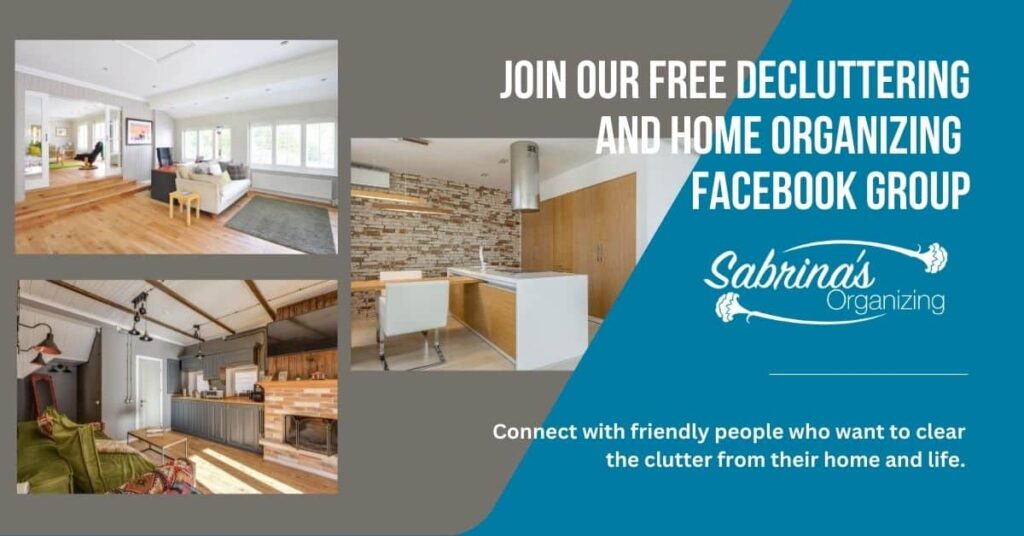 15 THINGS TO TOSS FOR A STRESS FREE HOME OFFICE
And, 15 UNIQUE THINGS TO TOSS FOR A STRESS FREE KITCHEN
15 UNIQUE CLOSET ITEMS TO TOSS RIGHT NOW
And, 15 GARAGE ITEMS TO TOSS FOR A STRESS FREE PLACE
15 KEEPSAKE ITEMS TO TOSS FOR A STRESS-FREE HOME
15 UNIQUE BATHROOM THINGS TO TOSS RIGHT NOW FOR A STRESS FREE LIFE
(Visited 326 times, 1 visits today)