We walk into the garage, probably daily. Placing items in there to get them "out of the house." The piles and piles get larger while the garage gets smaller and smaller. But where do we begin when clearing out the garage? This list below will guide and motivate you to clear the clutter and make a stress free garage. the items can be removed immediately to help clear out the garage. Now is the time to get started.
15 Garage Items to Toss RIGHT NOW for a Stress Free Garage
Jump to:
Broken appliances.
How many refrigerators do you have in your garage? If you don't know where to get rid of your broken appliances, check out your electric company. The one in our area will give you money to get rid of these items. Peco Energy in the Philadelphia area offers a Fridge and Freezer Recycling program.
Broken patio furniture.
Can these items be repaired? Will they be used? If not, get rid of them. The Salvation Army family stores will come and pick up your unwanted stuff and furniture.
Old unneeded paints.
If you paint your rooms, odds are you have several cans of paint - interior and exterior - getting rid of paint since it is toxic needs to be disposed of properly. Visit our Recycling Locations and Shredder event page for details on hazardous waste in the area.
Unused sports equipment/fitness equipment.
Are your kids grown? Do you have broken sports equipment? Are you not using your fitness equipment any longer? These items can be donated as well if they are in working order.
Rusted broken and unused garden tools.
Garden tools need maintenance. If you didn't take care of yours and now want to, check out this post by Bob Villa.
Old tires.
If you have extra tires in your garage, it's time to get rid of them. When you want to donate them, check out the Earth911 page here.
Old bike equipment.
Recently, we got rid of one of my old bikes. No one wanted it, and I didn't want to give it way because the bike was over 20 years old. I had replaced it a few years ago and gave it to my daughter. She never road it. So, now she is away at college, we figured we could get rid of it. Feel free to check out this post about bicycle recycling.
Unused spray paint.
I created a DIY spray bottle organizers if you want to organize them neatly. If you don't want to keep them, you can recycle them at a hazardous waste event in your area.
Old boxes of stuff.
Solid colored boxes can hide things quickly, which makes it harder for one to know what to do with it. So, going through these items a little at a time will help you weed through the stuff.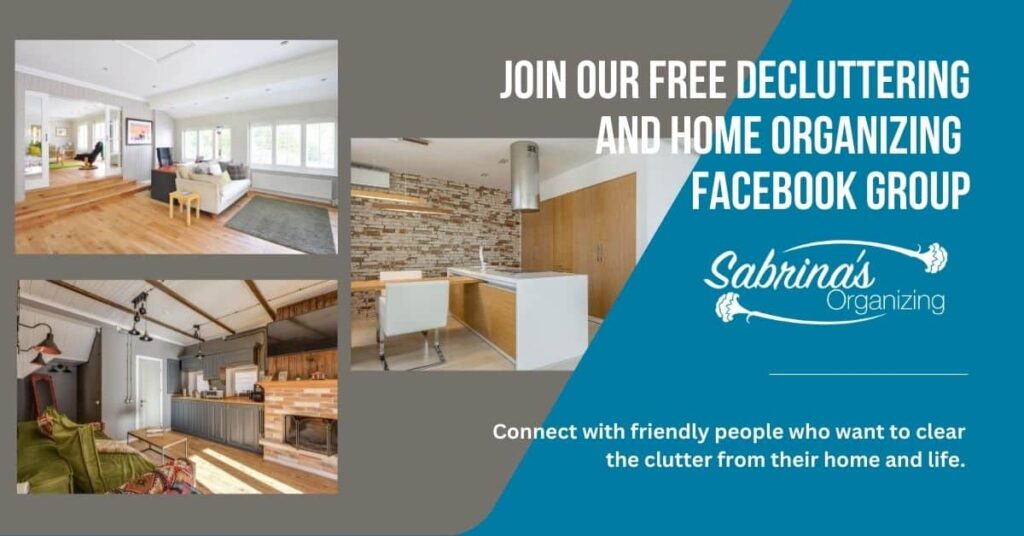 Donations that need to go to charities.
Many people use their garage as a catchall for their donation items. Now it's time to get rid of them and bring them to your local charity.
Unfinished projects.
Do you have a table you were going to upcycle? An item you needed to repair? Decide if you are going to get rid of them or determine a deadline on when to finish them.
Expired spray cleaners/chemicals.
Some cleaners and chemicals expire, so if they are expired, take them to a hazardous waste event in your area. Here's an article about recycling household cleaning items.
Unused holiday decorations.
If you change your decorations each year, you most likely have decor that you will never use again. Go through them and donate those in good condition to a charity. I found a Give Back Box event at Balsam Hill. You can send the item to them by mailing them.
Old newspapers and magazines.
Do you have magazines or publications that you are collecting that need to be recycled?
Fertilizer with Pesticides and Herbicides over 4 years old
And the final garage items you need to get rid of are fertilizer with pesticides and herbicides over four years old. Dry fertilizer can last indefinitely, but if there are a pesticide and herbicides in the fertilizer, it has a limited time. Feel free to check out "Does Fertilizer Go Bad?" by Turf Care.
Well, there you have it! I hope this list helps you make your garage stress-free.
Organizing a Garage Tips
Now that you purged your garage, visit these posts on how to organize the garage. We have tons of tips and tricks to help you organize your garage space.
4 AREAS OF YOUR GARAGE TO KEEP SAFE
9 CREATIVE WAYS TO USE CARABINERS IN THE HOME
HOW TO MAKE AN EFFECTIVE GARAGE ORGANIZATION
ORGANIZING SMALL SPORTS EQUIPMENT
If you want to visit our other posts about tips on organizing the garage, feel free to click on the titles below.
Here are some additional posts to help you get inspired to make a stress-free garage.
12 Things to Toss ASAP When You Clean Out Your Garage
Garage Cleanup Tips: 9 Things to Get Rid of Now
Below are the 'unique things to toss' series of posts. Feel free to check out all of them.
15 THINGS TO TOSS FOR A STRESS FREE PANTRY
15 THINGS TO TOSS FOR A STRESS FREE HOME OFFICE
And, 15 UNIQUE THINGS TO TOSS FOR A STRESS FREE KITCHEN
15 UNIQUE THINGS TO TOSS FOR A STRESS FREE KIDS CLOSET
15 UNIQUE CLOSET ITEMS TO TOSS RIGHT NOW
And, 15 KEEPSAKE ITEMS TO TOSS FOR A STRESS-FREE HOME
15 UNIQUE BATHROOM THINGS TO TOSS RIGHT NOW FOR A STRESS FREE LIFE
(Visited 323 times, 1 visits today)