Update: It has been five years since we organized this closet and there were some updates in the last year that I wanted to share with you.  While a lot of the shelving, bags, and stuff are available to use, we have updated several things that made the tool closet much more user-friendly. While reading this, I left the original content and then added the updates at the end to see what we had modified and improved. I hope this helps you get inspired to take action and organize tools.  Note: There are affiliate links in this post. I will receive a small referral fee if you click through and purchase on Amazon. 
We have a pretty well-organized tool closet. It holds all of our tools, a desk for assembly, floor standing shelves to keep our paint cans and heavier supplies; however, the one thing we are lacking is the floor space to move around. The door is only 24 inches wide, and if there are hooks on the wall near the door, we have to walk sideways into the tool closet, like a crab, really, like a crab to make sure we do not scratch ourselves on the wall. Annoying! Below I detail how we improved our tool closet organization.
Easy DIY Tool Closet Organization You Can Do Right Now
So, we decided to mount shelving on the wall in the closet. We repurposed these shelves from a makeshift pantry we had years before.  It's a little hard to see, but we attached wire shelves to the mounted wire shelves to add more storage space.  We made sure the tracks were on studs as well.
We labeled the cable pull out bins and tools bags. For the dark bags, we used a permanent silver marker so we could see the label.
We put the least used tools and their corresponding bags farther up the wall.
And, we put the tool bags that we use most often at eye level. Our drill and screw bits and other supplies are in the bag; however, we do not store the screws in the fabric bag.  Those screws and nails are on the desk in the organizer. You can see it in the image below.
Now, we can fit a chair in the tool closet! Wonderful, right?
UPDATE: Wow, this has completely changed! My husband now uses his desk in his office. And, we moved the wooden shelving into the desk place (you can see a little of the Ikea shelving unit on the left of the above image). 
By making these change, we can move around in the room, and we have a surface to work too. Brilliant! AND, we don't have to walk like a crab.  =)  How do you organize your tool space?  Please leave a message below.
OK, now for more updates in our tool closet! 
Cool Options to Organize Tools
We purchased many more tools since I originally created this post. We now have a table saw which we take apart when we are not using it to save space. A drawer cart with wheels
for light bulbs because we have a variety of lights in and outside our home. From different types of landscape light bulbs to LEDs and halogen light bulbs, we needed to find a place to store them that will hopefully keep them safe from breakage.  I shared with you on DIY Fridays my way to organize spray paint bottles. You can check that out here (How to Make A DIY Spray Bottle Organizer). To free up space on the floor, we also got rid of a large bulky step stool toolbox that stored random tools in it.  My husband went through and decided to revisit the nails and screws organizer caddy and labeled everything. He's detailed when he wants to be. LOL. It looks amazing! Below I share the images and give you more details about each of these improvements.
Make a DIY spray bottle organizer
First, here's the picture from my DIY spray bottle organizer. I was able to make two out of the glasses box I purchased. I also had a few more spray bottles that I stored in a four pack cardboard beer carrier that we had from a recent beer run. That worked well too! It even had a handle.
Carpet the floor
We recently added carpet to the bedrooms and halls, so we had some remnants that we wanted to use. So, we added it to the floor in this closet since it was just a concrete slab and would get cold in the winter. It feels like a real room now.
Label those Nail and Screw Organizers
The below nail and screw organizer is my husband's handy work. It took him a few hours to organize the screws and about an hour or two to label all the bins. It's his pride and joy.  We better put stuff back where they belong, or we will hear about it. LOL.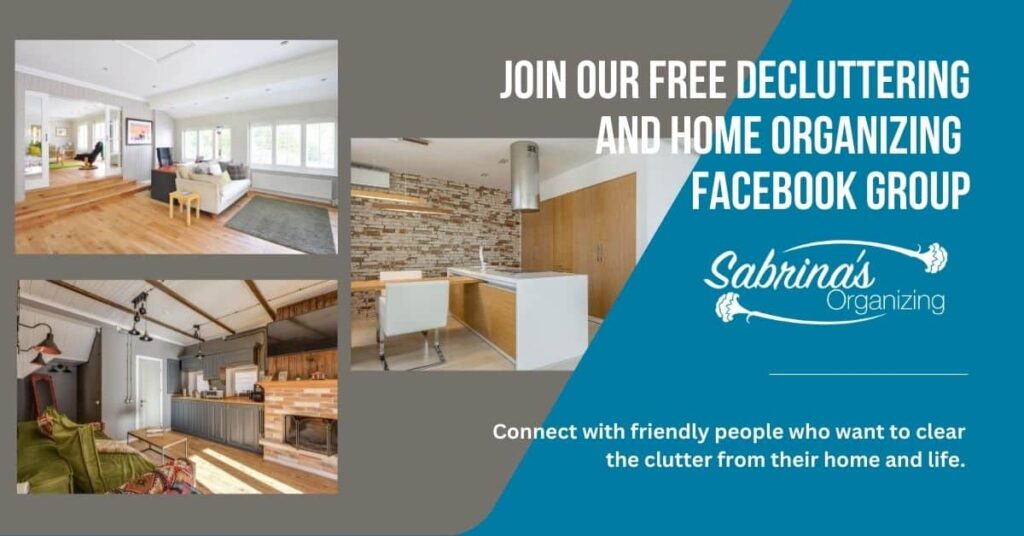 Organize tools on a Metal Pegboard Organizer
This metal pegboard was my husband's idea when I said, "the floor is getting too cluttered again." He took action and found this on Amazon. He bought extra hooks as well. We were able to get rid of the bulky toolbox/step stool and it did save on floor space. Great one, honey!
Use a Knives Magnet Holder to hold Metal Tools
The trowel holder is a repurposed knives magnet strip that we had in our kitchen before the remodel. It worked great! And, removed some dangerous items from the tile bucket on the floor. A few times, I have scraped my leg while walking by or reaching for something on the shelves above. Great idea, right?
Well, there you have it! Our updated tool organizing closet is very organized now!  This post is a perfect example of a room evolving over the years to be even more organized and user-friendly. I hope this post helps you get inspired to organize your tools. I know it helped us.
(Visited 2,992 times, 10 visits today)