If you have kids, like me, you probably have lots of sports equipment in your home. You also probably have lots of small sports equipment. This post will talk about organizing small sports equipment by using a variety of organizing products. You know the items I'm talking about - the knee pads, the uniforms, the shirts, and pants. Items specifically for sports, balls, baseball gloves, shin guards, baseball bats, cleats, helmets, etc... Having to find them in your home can be a challenge, especially if they are in a large pile of stuff.
Here are some items I found that will help you and your kids with organizing small sports equipment.
Balls:
If you have larger balls that need a home, you can get something like this. This helps keep each ball separate and can be mounted directly on the wall. Raise your hand if you hate balls rolling around the floor. I do!
If you have lots of random balls in various sizes that need to be stored, something like this works great too. It's free-standing and can help hold other things, like baseball bats and helmets.
A simple heavy-duty hook can easily hold this hanging mesh bag on the wall for easy on-the-go play.
Protective gear items and uniform:
This drying rack is great for hockey equipment or any other sport to help dry your clothes. Before running out to buy this, be sure you have a place for it. It looks like it's small, but remember, you need to add all the gear to it. Allocate at least double the space of the standing unit on the front, back, and sides.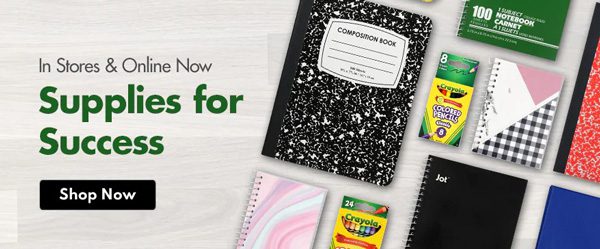 Bats, clubs, sticks, and rackets:
Laying them in a rectangle shallow bin works nicely for these items. But be sure you measure the length of your longest items before buying the container.
***AD*** The best academic planner for students! Order Out of Chaos Academic planner helps track time and tasks! Buy 1 or more today!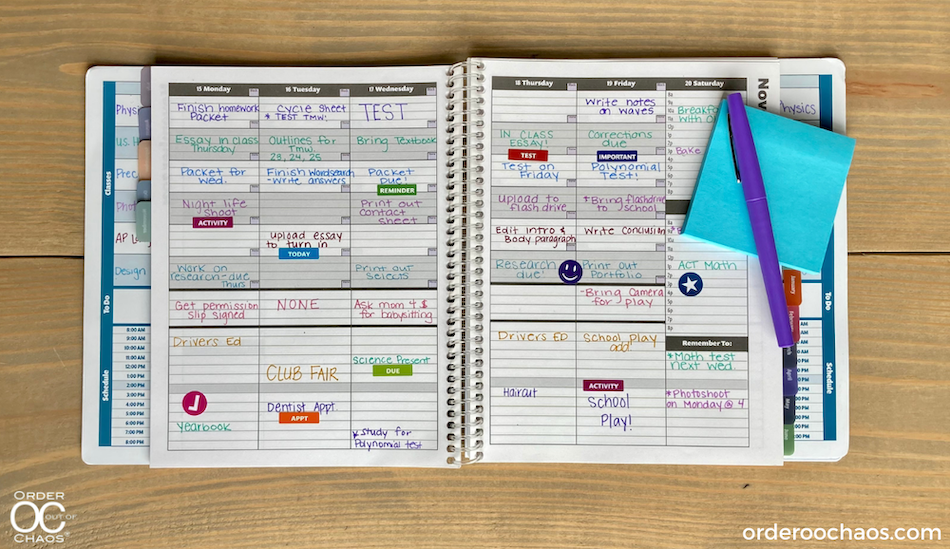 Footwear (sneakers, cleats, ski boots, and ice skates):
This one will hold cleats and other footwear, as well as balls and bats. It can be mounted on the wall or a track system. I would not recommend it for any tennis or golf balls.
Where to store equipment?
There are many places to store equipment, here are some ideas: garage, kid's room, basement, mudroom.
Wherever you decide to store your sports equipment, be sure to place these items in a location that is convenient for your kids and you.
Additional tips for organizing sports equipment:
If you have stuff that gets dirty when they come back into the house, place them somewhere where there is tile or concrete for easy cleanup.
If you want to use bins, they work fine, but be sure to get the right size. Large containers may look organized, but if a child has to ruffle through the container and in the process, take out the items and spread them on the floor, is it handy and organized?
If you have kids in different sports, in different seasons, Color-code the various bags, bins, and supplies, so you and your child know what gear goes with what game. This also helps keep it organize when you put them all in a central location.
A track system works nicely in a garage. Look for one that has lots of different selection of hooks and baskets to hang many items, and that doesn't take up too much room on the wall. Here is one I found: Rubbermaid FastTrack
I hope this helps you get your sports equipment organized for you and your family. Let's continue the conversation, do you have sports equipment that you don't know where to store? Do you have any quick tips that helped you get your sports equipment organized? Please leave a comment below.
Please note that some of the affiliate links through Amazon, and at no additional cost to you, I will earn affiliate fees if you decide to make a purchase. The other links are not affiliated links.
(Visited 727 times, 1 visits today)