If you have been visiting my blog, you know I love labeling everything. It not only helps everyone else know where things go, but it also helps when anyone loses an item.
Recently, I became an affiliate with Mabel's Labels, a fun site for making labels for my kid's lunch bags, clothing, bag tags, safety, and household tags, etc... They have so much to choose from on their site; I didn't know where to begin.
I picked these cute labels to use for my books for when I lend books and containers out to friends and family. Aren't they cute? I like them.
***AD*** The best academic planner for students! Order Out of Chaos Academic planner helps track time and tasks! Buy 1 or more today!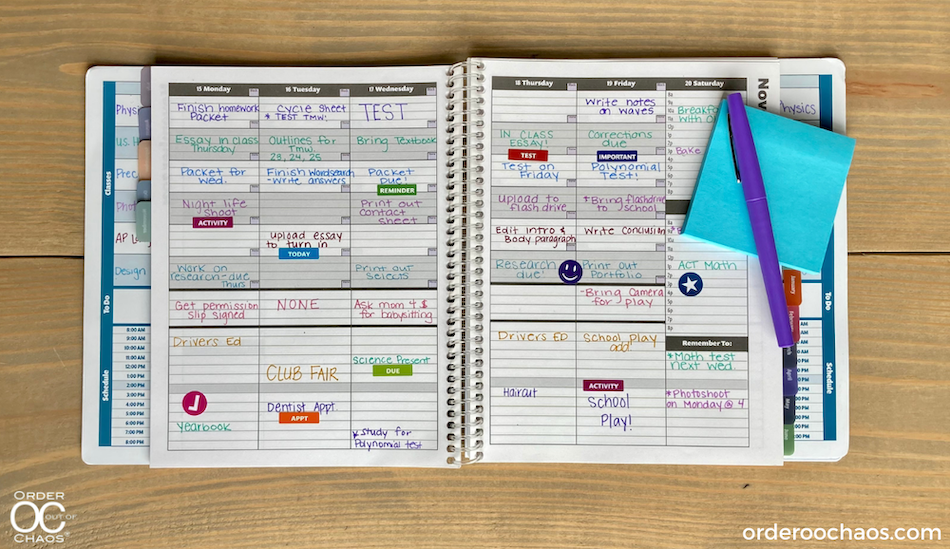 These "Personalized Name Stickers" are great for kids too. Here is my review of their site.
They are waterproof and suitable for lunch containers, bottles, toys, sports equipment, etc...
They give you a place to customize the style and the picture on the sticker.  They have a few fonts to choose from. And, of course, you can customize the name on the label.
They also offer safety labels like bands for kids with their name and information on it. So cool!  Plus a bunch of other types of tags for different areas of the home.
They offer starter labels for daycare.
Personal tags can be made too.
Now, that your order has been delivered, here are tips on how to make the most of labeling your kids' school stuff.
Buy waterproof labels.  Not all tags are equal.  Look for labels that withstand water or washing.
Pick an area that doesn't get touched often, like the bottom of a bottle, the inside of a lunch bag and the inside of a planner.
When adding the sticker to the item, make sure you rub the top of the label continuously, especially the edges for at least 10 or 15 seconds.
If you are labeling clothing, buying clothing labels, and sewing them will work best. They wash well, and you don't need to worry about the tags rubbing off after several washes.
If you want to buy labels for your children, here is the affiliate link.
Note: I get a small referral fee if you use the link above. This referral fee will not increase your purchase price whatsoever.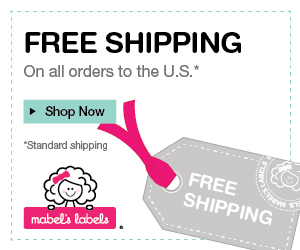 I hope this helps you and your child minimize the lost items this year.  Have a great school year!
(Visited 2,466 times, 2 visits today)