****Visit our "Disclosure Policy and Cookies" for details. Affiliate links appear on this page from Google Adsense, Amazon, Order Out of Chaos, Impact affiliate members, Release, Repurpose, Reorganize, and Shareasale affiliate members.****
If you have been visiting my blog, you know I love labeling everything. It not only helps everyone else know where things go, but it also helps when anyone loses an item. Recently, I became an affiliate with Mabel's Labels, a fun site for labeling kids' school supplies. From my kid's lunch bags, clothing, bag tags, and safety to household tags, they have so much to choose from on their site; I didn't know where to begin. Please read my review and tips on how to use these labels, plus a bunch more! And why you shouldn't make your own labels for your child's items. I hope this post gets your kids ready for the first day of school.
Jump to:
The downfall of DIY labeling kids' school items.
If you want to make your labels instead of buying ones already made, you may want to consider the following downfalls.
They may not be waterproof. The labels may not hold up to the washing machine, sweat, or even rain outside.
Using a Sharpie marker may wear away over time. Even though they are permanent, they do wash off over time on different surfaces.
A permanent marker may bleed through the clothing. Some markers may seep through the fabric, and you will be able to see it on the other side. Some clothing these days don't even have a tag to write on, so you will have to find an inconspicuous spot to write the name.
Sports equipment can easily get dirty, rubbing off the writing.
Ink may cost a lot. Ink is usually expensive, so if you need to make a lot of labels, you will be spending a lot of money on ink.
My Review of Mabel's Labels.
I picked these cute labels to use for my books for when I lend books and containers out to friends and family. Aren't they cute? I love them! And I also added them to my planner and other things in my home I didn't want to get mixed with other family members' things.
I preferred not to include my whole last name since it was too long, and I wanted to protect my privacy. They were glossy and easy to stick.
Mabel's Labels are great for back to school
These "Personalized Name Stickers" are great for back to school. Here is my review of their site.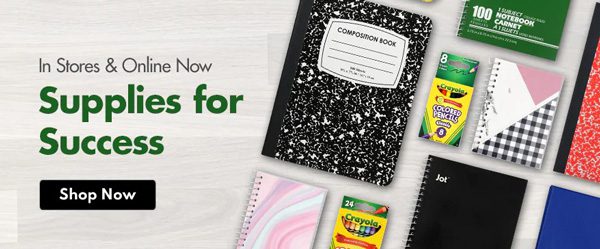 They are waterproof and suitable for lunch containers, bottles, toys, sports equipment, etc...
They give you a place to customize the style and the picture on the sticker. They have a few fonts to choose from. And, of course, you can customize the name on the label.
They also offer safety labels like bands for kids with their names and information on them. So cool! Plus a bunch of other types of tags for different areas of the home.
Personal tags can be made too.
Fast & Free shipping.
They are dishwasher safe.
And, they are laundry safe.
There are so many benefits to buying these labels! What are you waiting for?
***AD*** The best academic planner for students! Order Out of Chaos Academic planner helps track time and tasks! Buy 1 or more today!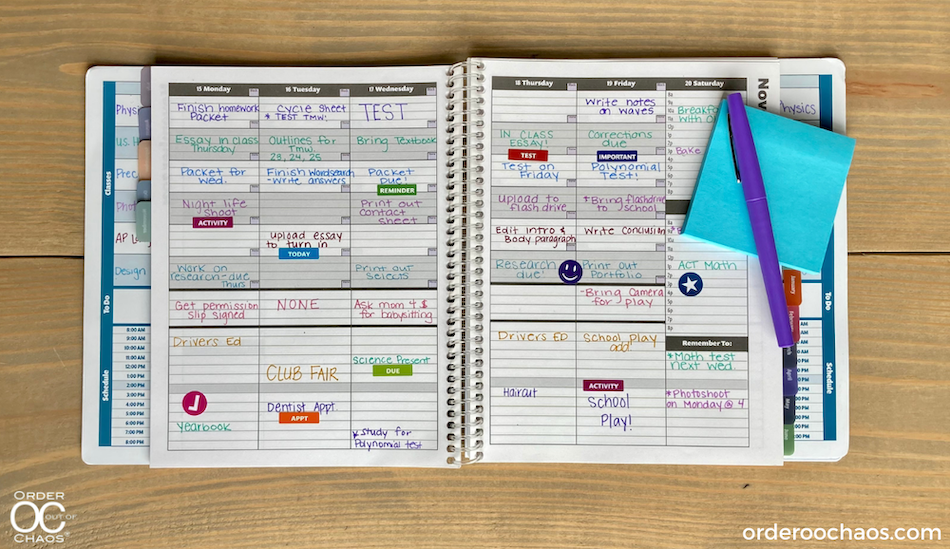 Check out the School Supply List by Grade from Mabel's Labels!
You ordered the labels, now what?
Now that your order has been delivered, here are tips on how to make the most of labeling your kids' school stuff.
Buy waterproof labels. Not all tags are equal. Look for labels that withstand water or washing.
Pick an area that doesn't get touched often, like the bottom of a bottle, the inside of a lunch bag, and the inside of a binder or book.
When adding the sticker to the item, make sure you rub the top of the label continuously, especially the edges, for at least 10 or 15 seconds.
If you are labeling clothing, buying clothing labels and sewing them on the clothing will work best. They wash well, and you don't need to worry about the tags rubbing off after several washes.
Where to place Mabel's Labels?
For back-to-school, Mabel's Labels have a variety of types of labels. From fabric to waterproof, you can find it all for your kids back to school needs. They also have a variety of unique labels.
There are many areas you can place the Mabel's Labels for back to school. Below are some I found handy. 
Use them on lunch boxes
Add them to water bottles
Attach them to the inside of the shoes so the shoe labels do not fall off.
Add them to the school uniforms
Attach them to the front of their school folders
Add the sticky labels to the school bags
Add to the bottom of the food containers
Use them as iron-on labels inside clothing
Add them to the pencil cases and other kids' school supplies, like notebooks.
Add to the little kids' backpacks
Attach them to markers.
Add them to daycare things.
Attach them to scissors.
Placing these labels in the right spot and selecting the perfect size will help them last longer and be protected from wear and tear.
They even have unique labels you may want.
Unique Labels you can buy at Mabel's Labels.
Allergy Stickers - These labels include options like Dairy free, egg allergy, fish allergy, gluten allergy, peanut allergy, shellfish allergy, soy allergy, and tree nut allergy.
Customizable Allergy Alter Labels - You can add your child's name and two likes of allergy details.
Kids Medical Alert labels - you can write whatever you want on these, and they can be added to containers. You have 8 lines to write things like the name and alert details on them. You can pick from a variety of fonts too.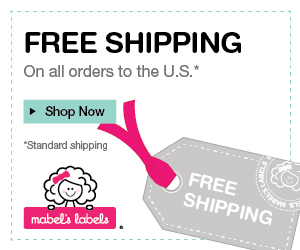 Emergency Contact Labels - these labels come in a variety of colors, and you can add the full name, date of birth (optional), contact information (2 lines) and medical information (2 lines), and other medications information (one line).
Silicone ID Bracelets - You can get them made with your child's name on it and your phone number
Kids' Team Sports Labels - They come in a pack of stickers, and you can add their name, and on line two, you can add their name or number. There are also other labels you can customize up to 6 names and designs. There are a variety of color combinations that may be able to match the team's colors.
And so much more!
They also have packs you can buy for occasions in addition to back-to-school labels like Camp labels, Baby labels, Daycare labels, Kid's activities, kid's safety, travel, home, teacher labels, gifts, and birthdays.
If you want to buy labels for your children, here is the affiliate link.
Note: I get a small referral fee if you use the link above. This referral fee will not increase your purchase price whatsoever. 
I hope this helps you and your child minimize the lost items this school year. Have a great school year!
Visit our other back-to-school organization posts!
(Visited 3,365 times, 6 visits today)