I remember speed walking (because you couldn't run in school) around my pretty large donut-shaped three-story middle school, worrying that I wouldn't have time to get to my locker, get my books, and get to class on time. It was three years of this emotional rollercoaster ride since the locker wasn't anywhere near my classes. Middle school can be quite stressful.
Fast forward 20+ years, and I experience my kids' stress about middle school. I would hear worries like, how will I not lose my stuff? How will I get to my locker and then to my classes? How can I keep my homework organized and not lost? While listening to these worries, all of my childhood worries came flooding back.
It was quite stressful because I was the first generation of immigrants who knew nothing about how to organize school supplies in middle school. , so I had to create a system for myself through trial and error and many worrying moments. However, my kids were lucky; I was able to pass on my knowledge from experience. And, hopefully, it would help them have a less stressful year. Here are some ways to reduce academic stress for middle schoolers.
Middle School Student Essentials Every Student Needs For a Successful School Year
Jump to:
Have a useful binder.
This is so important for middle school students. They already have to deal with a bigger school, more students, and more subjects. They don't need to deal with disorganized papers as well. My kids loved the more massive 4-inch binder that would hold all their subjects in one. It had a zipper so no loose papers would fall out, and it had a handle. Note: some school lockers don't fit these binders, so ask the school teachers if there are options where they can store their binder when they are not using it.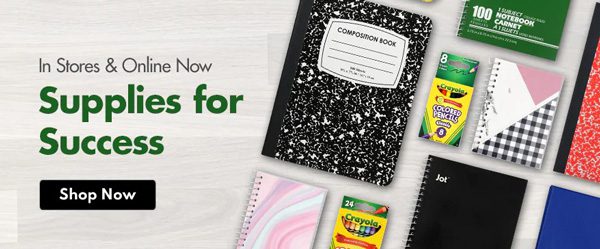 My daughter and son were able to leave it in their homeroom at lunch. Here is an example of the large binder my kids used. Feel free to click on the image and buy through Amazon. This image is from Amazon, if you wish to purchase it, I will receive a small referral fee which will not increase your cost for the product.
***AD*** The best academic planner for students! Order Out of Chaos Academic planner helps track time and tasks! Buy 1 or more today!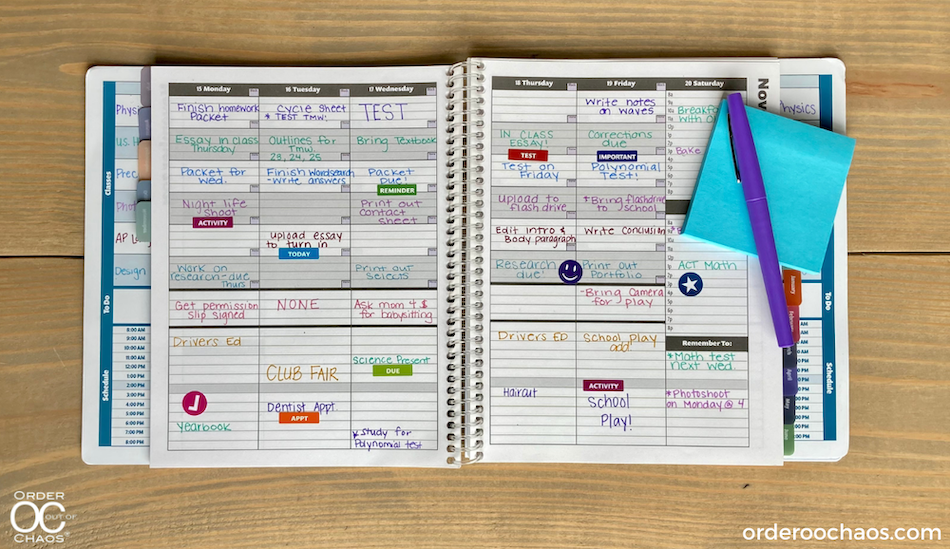 Organize the binder in the order of your subjects.
I like to use double-pocket dividers. If you can't find double-pocket dividers, you can pick ones without pockets and just add pockets after the tabs. Having pockets will help keep loose papers contained. You can pick between 5 to 12 tabs depending on how many subjects the middle school student has. Here are some examples from Amazon. (aff.) Tip: Use one pocket for each subject in the pocket dividers solely for homework to bring back to school.
Have a large enough zipper pencil case to hold all the writing tools and calculator.
A three-hole punch clear zipper pocket works great to keep all the items visible and organized. Look for one that is large enough for all their pencils and their calculator. If you use the zipper binder, there are many pockets inside, so the calculator can be stored in one of those pockets. Here's an example of one from Amazon. (aff.)
Label everything of value.
Since they will be walking around the school and will be in different classes, they are bound to lose something. So labeling everything is a good idea. The labels can be placed in an area that is not noticeable, like the image below, though. You don't want to embarrass them either. Mabel's Labels has some adorable labels you can customize with your student's name. (aff.)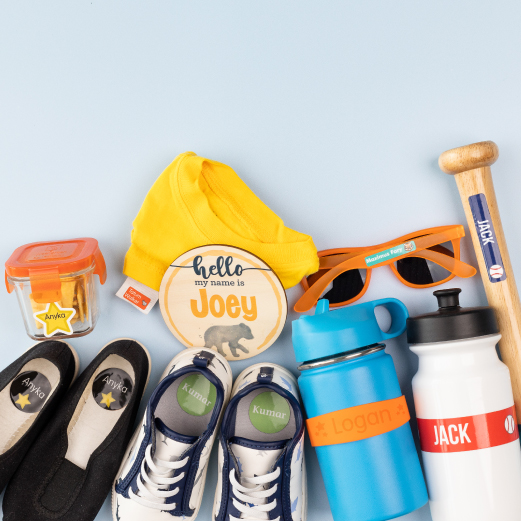 Buy a great time management planner.
Looking for planners can be quite overwhelming, so to make it easier. Last year, my kids loved this planner, and it was very useful for keeping their assignments and evening schedule straight. Click here and read about how my kids set up their academic planner last year. Read why I love this planner by Order Out of Chaos! We also talk about how to help kids with time management in this post.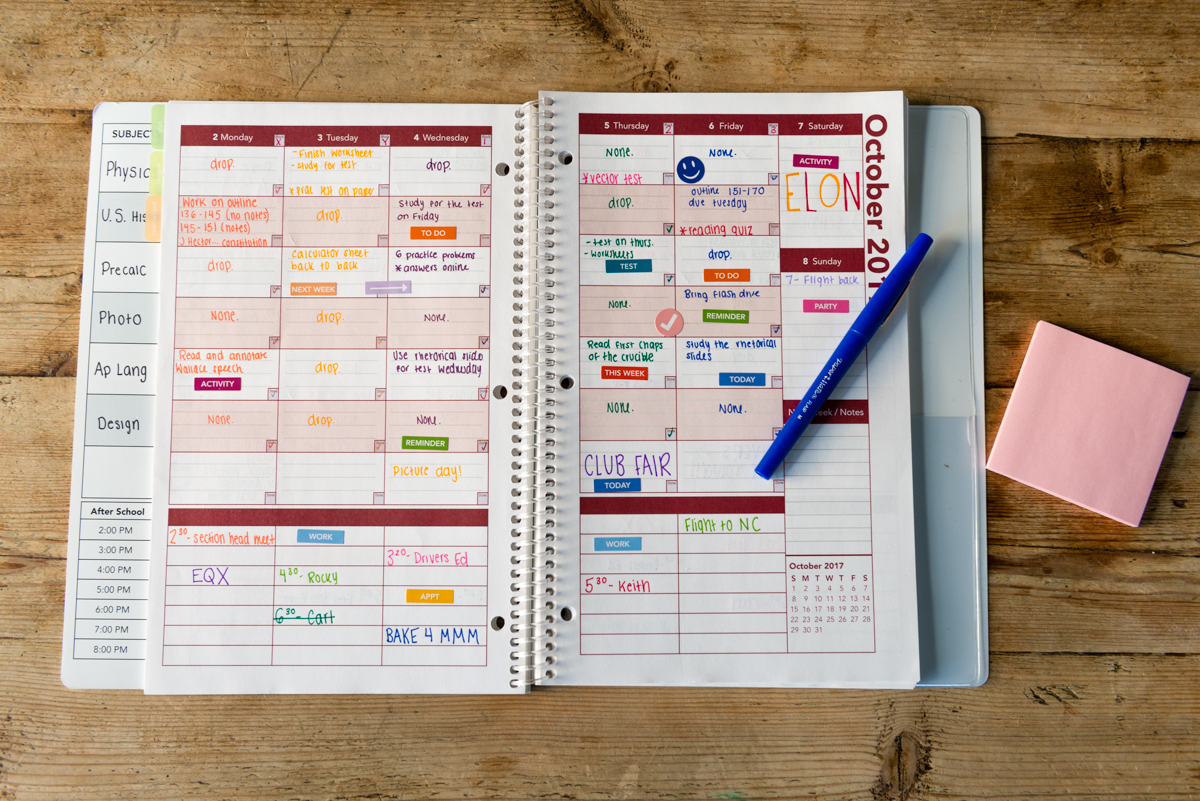 Have a place to find a tutor quickly.
Another way to reduce academic stress for your student is the get a tutor. Ask your student's teacher or counselor about help with academic help as needed. Don't wait too long. When you start seeing the test score results dropping consistently over a few tests, get a tutor. If you wait too long, it can kill your student's confidence in learning the subject.
Here are some tips from WyzArt (a tutoring service for students) for students going back to school. Find a tutor in your area through WyzArt. I found two great tutors for my kids over the last few years on WyzArt. (aff.) And it helped them.
I hope these tips help your middle school student reduce their academic stress and make their years a huge success. Let's continue the conversation. What tips do you have to help reduce academic stress in your middle schooler? Please leave a comment below. I would love to hear from you.
Visit our other back-to-school posts!
(Visited 881 times, 1 visits today)