Designing and organizing a one-room studio apartment or condo can be difficult. It is such an open space and if you don't have a vision, it will be a huge and overwhelming task. This post will help you get your vision of your new home together and hopefully, help you take the next steps to make your new apartment a well-organized home.
First, let's talk about placement. There are several zones that should be in a studio apartment.
There should be an entryway drop zone. This area is usually right near the front door and should have places for items that you bring in often like a coat, bag, etc...
In the kitchen area, you will most likely have apartment-sized appliances and small cabinets and counter. This is usually provided in U.S. loft apartments, however, in some other countries, it may not have all these things in the kitchen.
In the living room space, there is a space for a television, a sofa, and a table. You may not have ample space for a dining room table, so the area in front of the couch may also have to be used for a dining area.
The next area that is usually in a studio apartment is a bathroom. This area is usually a separate small room. And, can be closed off with a door. We will include this area but just to share with you some space-saving organizing products to use in this small space.
***AD*** The best academic planner for students! Order Out of Chaos Academic planner helps track time and tasks! Buy 1 or more today!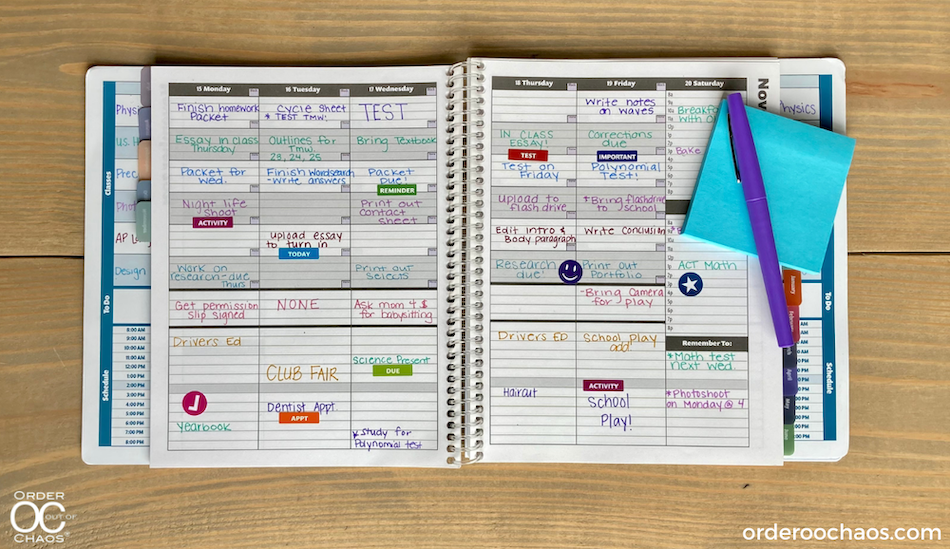 And, where should you sleep? The last area you need in your studio apartment is a bedroom. You can sleep on the sofa if you want. But, if you don't want to have to open your bed each night, you will want a bedroom area. Below are some additional tips to keep in mind before laying out your new home.
Remember that all these organizing products need to be multipurpose. For example, a coffee table can transform into a dining table as well as allow for storage underneath. Keep this in mind when looking for items for your studio apartment.
Mark where the windows and other affixed items are in the room before determining where all these areas are going to reside. For example, if you want to create a wall, it may block the window, which would reduce the light in your space.
Let's move on and discuss the different areas and ways to maximize them for the best possible studio apartment ever!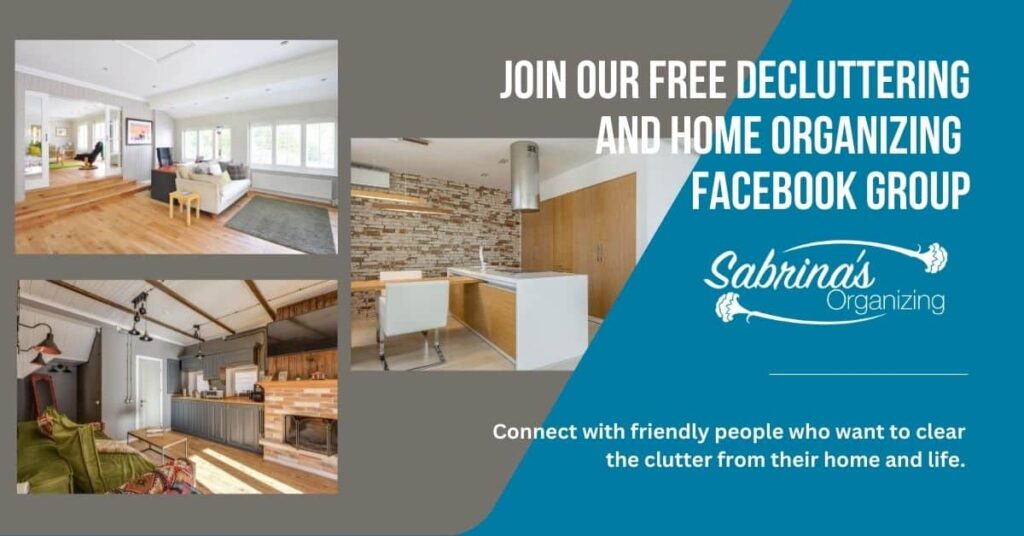 How to Create an Organized Entryway in a Studio Apartment Condo?
Let's talk about the entryway first. The drop zone should be created right near the front door, if possible. A useful sofa table or wall-mounted items like the ones below from Amazon would work nicely in this area. (Affiliate)
Going vertical for storage is always the best to save on floor space in a tiny home. The dropzone area should be this way as well. Hooks work great for coats, bags, and hats. Shelves can be used for placing items like keys, shoes, and mail.
Visit this other post about Foyer Organization Made Easy and ask yourself these questions to determine how to create your entryway drop zone.
For even more tips on the entryway, feel free to visit our What to Keep in Your Organized Entryway.
Now, let's visit the living room space.
Creating an Organized Living Room area in a Studio Apartment.
Let's talk about the living room area. This can be created with a sofa and a table. Dividing this area with the bedroom can be tricky. You can easily use IKEA cabinets to create a wall between the living room and the bedroom. Using earthquake straps attached to the backs of both cabinets works nicely to protect the cabinets from falling forward.
Tall bookshelves back to back give you a deep separation of the room and a whole lot of storage. Strapping them together and to one side of the wall, will make them more sturdy.
Add an area rug to determine the living room area in your studio. A square or rectangle shape is best. Then, place the sofa, chairs, table on or along the rug perimeter.
Below are some of the items I discussed above that I found on Amazon (affiliate) for a visual reference.
Visit our post that talks about 11 Ways to Maximize Space in a Tiny Living Room.
Another area to organize is the kitchen. This area really depends on the landlord and what they give you in the loft.
Creating an Organized Kitchen Loft Apartment
Open shelving up the wall gives the allusion of more space in the kitchen area. Hanging pot racks or wall mounting pot racks will keep your pots and pans in the area and easily accessible.
Use vertical space to maximize your storage in the room. The items below are ones I found on Amazon(affiliate) to help you maximize space.
Visit our post about 10 Clever Small Kitchen Organizing Tips for more ideas.
Now, where to put the Bedroom in a Studio Apartment?
As I mentioned above, tall bookshelves or IKEA cabinets with doors back to back works nicely to divide a living room from a bedroom. I have seen people add room darkening curtains to separate the bedroom area from a living room space. Wire curtain rods with clips work nicely if the room is not too wide. If you do buy cabinets, you can use a pressure curtain rod attached to the cabinets and the wall to make a doorway that you can close off when you are sleeping.
This area could also have a rug that defines the space. It will need to be pretty big if you want to cover the entire space under the bed over top.
Below you will find some products from Amazon (affiliate) to get some inspiration for your bedroom area.
Visit our post on 12 Ways to Make Your Bedroom an Oasis for more tips on making it more relaxing.
Lastly, we need to discuss how to organize a small bathroom to maximize that space.
Over the sink and toilet areas are usually prime space for storage. Find items that have doors and are tall for these areas. If you have a door, you can also use an organizer behind the door to organize other things plus hang towels to dry. See some of these items I found on Amazon (affiliate) below.
Feel free to visit all our posts about bathroom organization tips here.
I hope this post inspires you to organize your studio apartment more efficiently. Below you will find some more Studio Apartment Organization Tips from other authors.
Studio Apartment Organization: 21 Storage Tips & Tricks
How to Maximize Your Space in a Studio Apartment
Let's continue the conversation. What are your favorite studio apartment organization tips? Please leave a comment below. We would love to hear from you.
(Visited 629 times, 1 visits today)