Many people have storage units for a variety of reasons. Some people have them because their home is too small to store everything. Others have them because they acquired things from parents that they may use when they move into their new homes. Other people love the stuff and want to keep things even if it does not fit in their home. Today, I am not going to debate if they are good or bad. I am going to discuss ways to keep self-storage units organized so you can easily find items in them if you need one. Follow along and see how you can transform a self-storage unit into a well-organized, accessible space.
If you are on the fence about getting a self-storage unit, ask yourself these questions.
Questions to Ask Yourself When Thinking About Renting a Self Storage Unit
Is it a necessity in my life?
Will it make my home less crowded and more peaceful?
Do I need the things that I am storing in the storage unit?
Why can't I fit the items in my home?
How often will I need to access these items?
Can I afford the monthly rent for this storage space?
What size will I need to hold all the items I want to keep?
WIll I store personal information in the storage unit?
What size unit will I need?
Do I need a larger one to walk around and work in the storage unit?
If you still think you need a self-storage unit after answering these questions, let's see how we can make it more organized.
Tips to Organize a Self Storage Unit
Make sure you have a master list of the items you have in your storage unit.
Knowing what is in your storage unit is critical to a well-organized space. Keeping a list works great. You can even use a digital page like Google Sheets, Evernote, or OneNote. If you plan to use a digital file, be sure you share it with people in your family who have access to the storage unit.
If you want to go old school, you can use a clipboard and a piece of lined paper and draw out the space using squares and rectangles, labeling each section, so everyone who enters knows where everything is. It can be placed in the entryway for easy access. If something was removed, it should be noted on your list or drawing.
Organize the self-storage area into zones.
If you have several like items that are grouped, you can create zones for those items. Using vertical shelving, you can designate the shelving as a zone for a particular item. People and companies sometimes use it to store excess paper and supplies to get them out of the office area.
Store items in the appropriate box to protect from damage or decay.
If the unit is not climate controlled, you may want to use more sturdy bins and that can handle stacking for protection from the elements. In a climate-controlled area, you may be able to use cardboard boxes. Ask the self-storage unit manager what they suggest for the type of unit you have.
Label boxes correctly for proper retrieval.
Labeling boxes will make life a lot easier for everyone. No one wants to go through all the boxes to find one thing that they are looking for. If you use a digital list of the items in the storage unit, you can add a number or letter to the bin or area to help people find things faster.
Durable labels work best. If you do not want to spend the money on a label maker and labels, you can use duct tape, like these from Amazon(affiliate), and write on them with a permanent marker.
Tip: If you have like items in several of the same boxes, you can also create a color-coded labeling system to help you quickly get to the correct box.
Vertical storage space, like shelving, works great in a small self storage unit.
Like in any small space, vertical storage, like shelving, works best. If you have shelving in a garage that you are not using, you can use them in the self-storage unit. Card tables and folding tables also can make for extra vertical storage in a unit. Below are some items I found on Amazon (affiliate) that you could use to make your vertical storage space.
Using self-storage units as temporary storage.
Some people who are moving may want to store items in a self-storage space to make the home look larger. If this is you, making clear lists and informing others on where items are, will go a long way when you move into the new home and these items, that haven't been seen in a while, return to the home.
Visit our recycling events and charity locations pages for suggestions on where to get rid of stuff before storing them in a self-storage unit.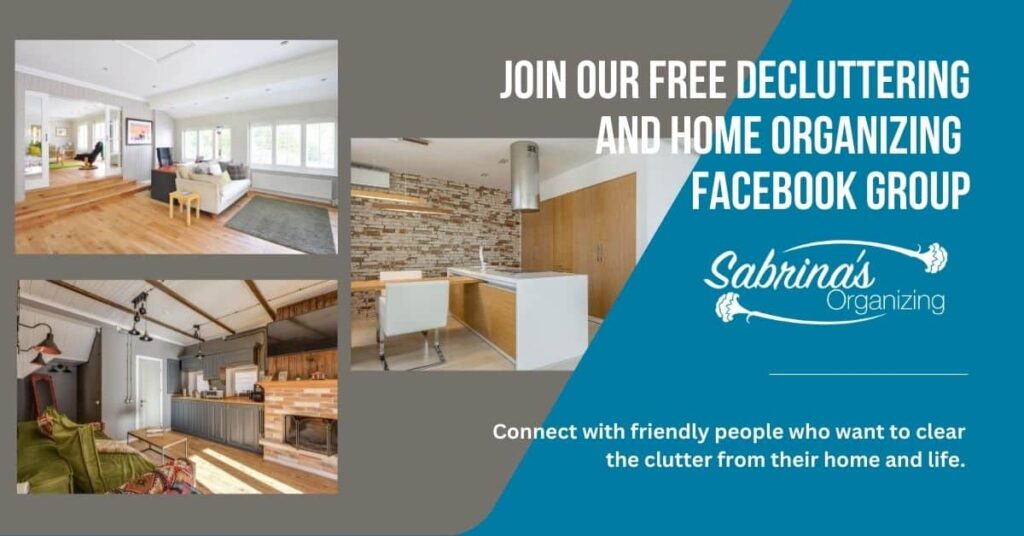 Use the same size and clear bins when storing items.
Stacking bins only work if the bins are about or exactly the same size and durability. If you buy the same type of bins, you can easily swap the lids. Clear bins work great so you can see not only what is in them, but also how many things are in them. See the images of bins I found on Amazon (affiliate) below.
Have an Organizing Supplies Bin in the Storage Unit.
Keeping a bin in the storage unit that holds trash bags, permanent markers, file folders, and empty containers will help you stay organized when working in the unit. This organizing bin will make it easy to keep the storage unit organized. And will make it easy to purge items. There will be no excuse for untidy storage space. Below are some items I found from Amazon(affiliate).
I hope these tips help you organize your self-storage unit effectively so you and your family can find everything. Using all these tips will make your self-storage unit much more user-friendly than just tossing the items in it, as my client did initially. See the 'before and after' video below of a self-storage unit project we did.
Storage Unit Transformation
Here's a video transformation of a storage unit project we did some time ago. Sorry for the older blurry footage.
The client was super pleased and so happy to get rid of most of the stuff within a few weekends. I am so glad I could help her. Update: Since then, she was able to get rid of the rest of the stuff shortly after our meetings and now is saving several hundred dollars a month on rental fees.
Additional posts to help you with your storage unit.
Top 10 Questions To Ask Before Renting A Storage Unit
10 Questions to Ask Before Renting a Storage Unit
Neighbor - A Place to Find Your Stuff a Home Near You
(Visited 3,518 times, 55 visits today)