****Visit our "Disclosure Policy and Cookies" for details. Affiliate links appear on this page from Google Adsense, Amazon, Order Out of Chaos, Impact affiliate members, Release, Repurpose, Reorganize, and Shareasale affiliate members.****
We love holiday decorations around our home. Finding the best way to organize and declutter them is another story. When we declutter the house, we forget the attic area since it is so infrequently used. But not this time. We will declutter the holiday decorations to make the space more user-friendly. Follow along to see how I decluttered my holiday decorations.
Jump to:
Before attic space.
The image below is just part of it. Since the artificial Christmas tree is still up, the bag would be in the area right in front of the gray box.
Note: the right side of the attic is where I have Thanksgiving decorations.
The first step is to go through all the bins in the attic.
Since I had the holiday decorations out this season, I knew exactly what I loved and wanted to use again. It was the perfect time to clear the old unwanted holiday decorations.
I was pulling out things, like the old cookie tins (Affiliate Link), napkin rings (Affiliate Link), table cloths, and placemats, and recycling them since we no longer bake during the holidays.
I went through my napkin rings (Affiliate Link) bag. Some were just not used in YEARS. Here's the before picture.
And, here are the kept napkin rings (Affiliate Link). They are the only wants I wanted to keep. Some of them were broken, which made it easier for me to get rid of them. I got rid of 50% of the napkin rings (Affiliate Link). Yay!
And then, I went through all the placemats. Even the ones inside the house. I updated the ones I had in the dining room with the new ones I didn't use. I also got rid of ones that were just not being used and were stained. Some placemats wouldn't clean up, so I ditched them, too.
Get rid of broken holiday decorations.
I found several broken home decor candle sticks and trees. So it was easy for me to remove plenty of them.
Get rid of broken bags and boxes.
Removing the damaged boxes and replacing them as I needed was helpful, too. Some containers were repurposed and needed to be replaced anyway. I made a list of the sizes I would need to replace and recycled the boxes that could be recycled.
Note: as I was taking down the bags with the tins and outside ornament balls, the bags broke and tumbled down the attic stairs and broke the leftover ornaments (Affiliate Link). It reminded me just how old these things were, and I was so grateful to get them out of my attic space.
After attic space.
The farthest point of the attic is where all these things were. And look at it now! WOW. I can't wait to put away my other holiday decorations and be able to move around in my attic again.
Note: while clearing out the attic, I pulled down the boxes I need to fill when I remove the decoration this weekend.
Places to donate working holiday decorations.
Many places will accept holiday decorations. When clearing out my mom's home, we brought most things to Goodwill near her home. They accepted it all because it was a few months before Christmas. Below are some places that will take holiday decorations.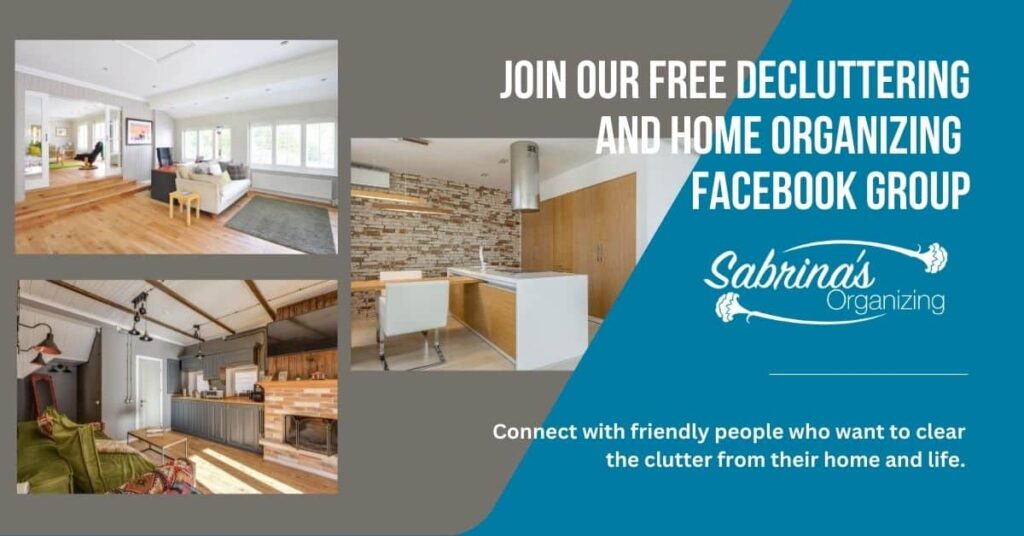 Contact your Local Thrift Stores, Outreach Programs, School Places, Senior Centers, Nursing Homes, Senior Living Residences, Churches, Synagogues, or parishs to see if they accept holiday decorations before bringing them.
Goodwill Industries, The Salvation Army, Habitat for Humanity, and GreenDrop are just some locations that may accept holiday decorations.
You can even see if you can give them away for free in your local community. Check out the Nextdoor app or your neighborhood community Facebook group.
***AD*** from Released Repurpose Reorganize: My List Simplified journal is a wonderful organizing tool for planning a move or a renovation. Use it to corral all the to-dos.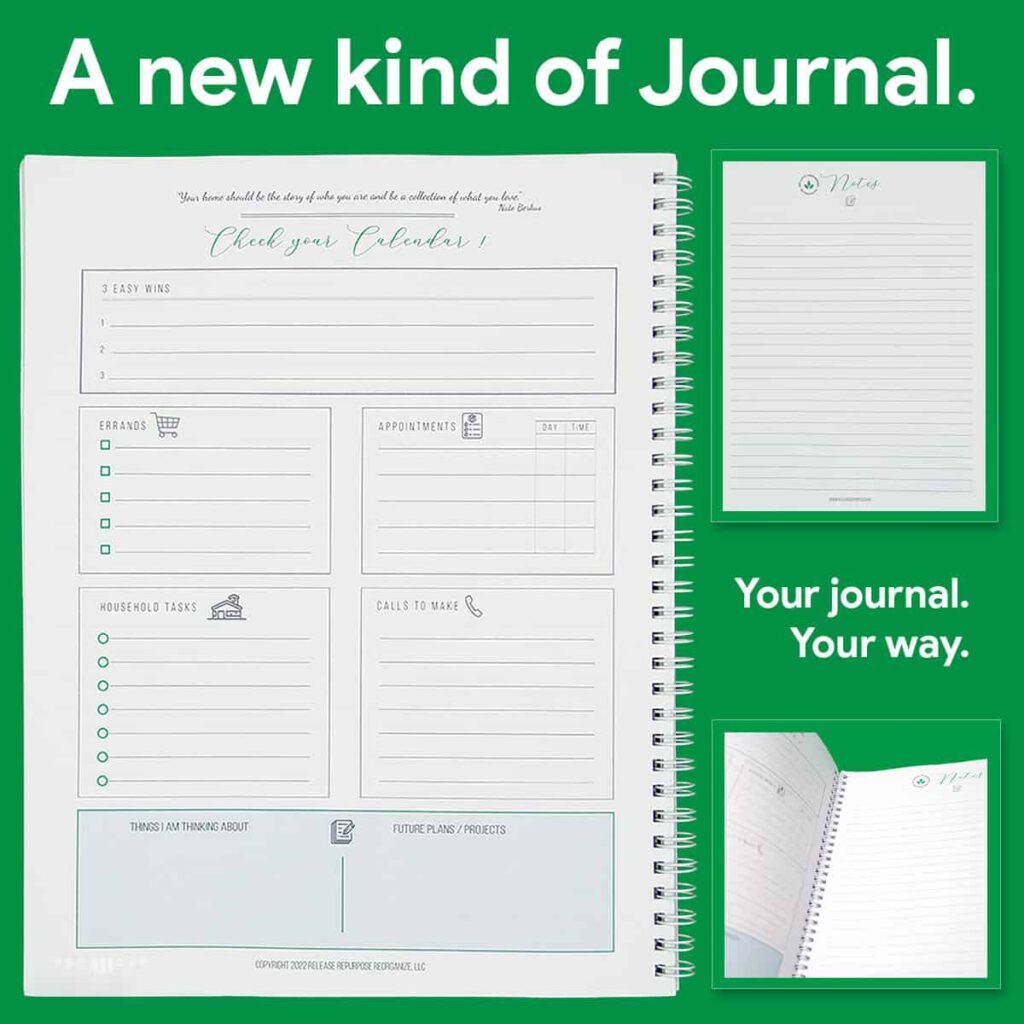 Keep in mind the following tips when you donate:
Holiday String Lights: Ensure all the lights are working and do not have frayed wires.
Yard decorations: Try to donate only usable ones, no rust, no broken pieces, or cracked ones.
Inflatable Yard Decorations: Did you know that nylon inflatables do not break down easily and should not be trashed? Instead, try donating them if they are still working.
Ornaments (Affiliate Link): If you have ornaments (Affiliate Link) in good shape, pack them up neatly to protect them before donating them. You can use excess bubble wrap, too. They may break if you drop them off, and other things are piled on top.
Now, let's organize the holiday decorations we will be keeping.
Best Tips for Organizing Holiday Decorations.
Taking the time now to organize the holiday decorations in your storage space will help you next year's holiday season.
Use Repurposed Items to Help You Stay Organized.
Instead of buying things to organize your home, repurpose items in your home to keep your holiday decorations safe and protected. Below is a list of items you can use to organize the holiday decorations.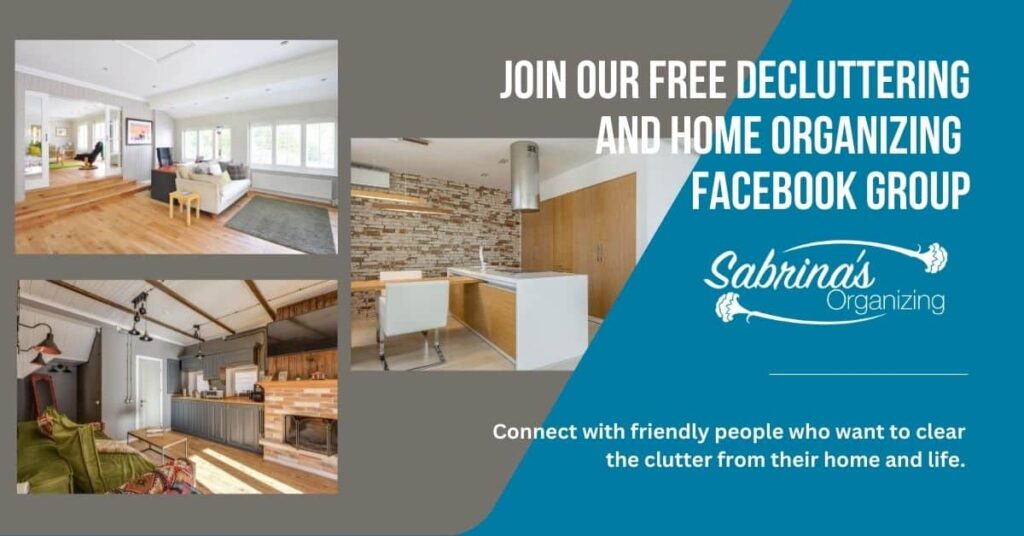 Old toilet paper rolls that are cut open to hold wrapping paper rolls in place.
Egg carton containers to hold decorations that need protecting.
Old/usable plastic containers to hold other smaller storage bins.
Shipping cardboard pieces cut into squares to wrap holiday lights.
Plastic Garbage Bags for holiday wreaths and small faux trees.
Magazine holders for items that need to stay vertical.
Bubble wrap to protect items in your Christmas decorations bins.
Tissue paper to layer between plates to help protect them from getting scratched.
Clear boxes work best.
I, personally, do not care for boxes where I can't see what is in them. One, because I know most of my family doesn't put the correct things back even though there are labels on the bins. Two, instead of reading a long label that describes the entire content in the box, I like to be able to see right away that there is an item in the box I am looking for.
Ornament boxes can protect your treasured ornaments.
I have invested in a lot of these ornament boxes (Affiliate Link). They are especially helpful for me so I can keep the treasured ornaments (Affiliate Link) separate from the other, more generic ornaments (Affiliate Link).
Garland and lights are best wrapped separately.
I like to wrap the garland around a piece of cardboard or these cord organizers. It makes it super easy to unravel them at the beginning of the season. Standing these light and garland-wrapped light-wrapped reels will make them easy to access when decorating next year.
Get help decorating and moving bags.
If you have to go upstairs or your boxes are heavy, get help. There's no need to hurt your back doing this one-hour decluttering and organizing task. I had my husband grab the bins I was removing during this session. You want to feel energized after you declutter, not exhausted.
Keep holiday decorations for different holidays in their own location.
Assign a few different areas to your holiday decorating space for the other holidays. This will save you time because you can find what you are looking for when your holiday comes around. It will also save you money because you won't accidently buy something you don't need.
Label, Label, Label
If you do have bins and bags that are not easy to discern the content, you can always make labels for the exposed side of them. If you don't have a label maker (Affiliate Link), a piece of packing or masking tape with a Permanent marker makes an easy and durable label.
I hope this post inspires you to declutter and organize holiday decorations now so that next holiday season, you will have a more enjoyable time.
How do you organize your holiday decorations? Do you have any tips you want to share? Please leave a comment below.
Visit our 'other things to donate' posts:
(Visited 358 times, 1 visits today)