Recently, I got the kids' closets organized by a professional installer (My Custom Closets). They are wonderful. They listened to what I needed and gave me closets organizing systems that work best for my home.  I used them before for my master bedroom closet, and several of my clients used them as well.  This post is about how I organized my kids' closets. Here is the way I organized my kids' closets and some great tips on how I did it.  Below are the before photos of the closets after they did their installation.
This is my one of my children's closet:
Here is my other child's closet:
My first steps were to go through and clear out the closet. Take down the existing racks. Then, paint it and have them install the new system. I took down the existing shelving and patched up the wall. One closet was a 5 feet x 7 feet size walk in, and the other was a small 2 feet x 4 feet closet.
Then, I had My Custom Closets install the organizing systems into the closets, I then went in and did my organizing M.A.G.I.C.!
Below is how I did my M.A.G.I.C.! Get it! See what I did there? lol
How a Professional Organizer does her MAGIC?
M: I made sure I sorted all the items I wanted to keep and what I wanted to get rid of from each closet.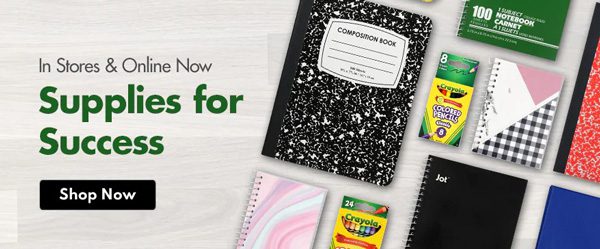 A: I arranged each item into groups, short sleeve shirts were together, long sleeve shirts were together. Everyday pants were together. Dark socks were on one side, and light socks were on the other side of the drawer.
***AD*** The best academic planner for students! Order Out of Chaos Academic planner helps track time and tasks! Buy 1 or more today!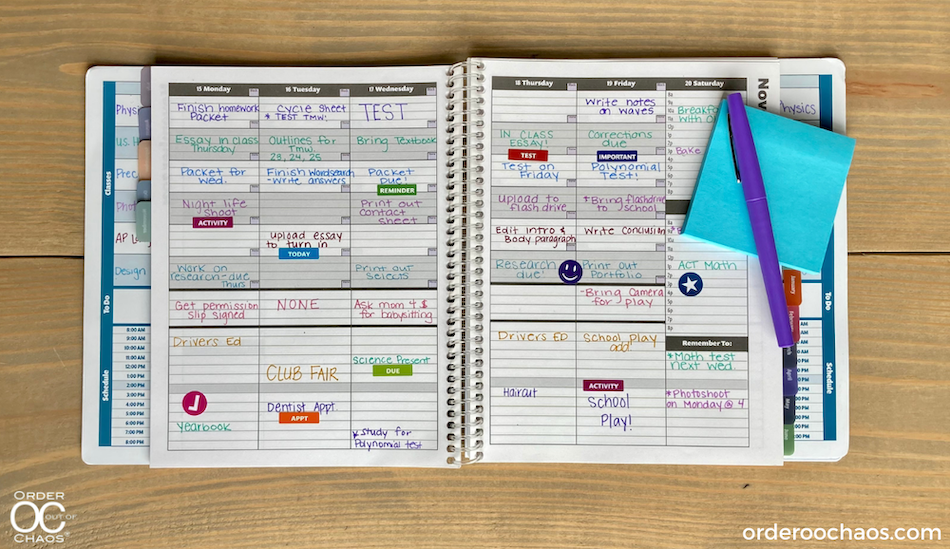 G: I gathered the items together to determine the size box I needed. I had to purchase a few boxes for this part. To do this, I decided how much square footage I had for the grouped items. Then, I measured the shelf I would be storing these items and took those measurements to the store to make sure I got a box that matched the depth and didn't surpass the width.
I: I went through and put my "I love items" away on the shelves. Then, I determined where boxes and bins fit on the shelves. I keep the memorabilia together, the out of season blanket together, and so on.
C: - I completed the closet by putting away all the clothes on hangers, in drawers, and on shelves. My child's wardrobe had her dresses in one section and her sweaters on the shelves. My other child's closet had everything hanging, and only the shorts and pajamas were on the sleeves. I determined that the kids each had different quantities of different clothes, so I arranged their clothes depending on their amounts and the space that was available.
Here is the after picture of one closet:
Here is the after photo of the other closet:
After I finished my M.A.G.I.C., I was able to share these great organized kids' closets with my kids. You may be wondering why I didn't get them involved in the organizing.  Since there were categories in the closets, it wasn't hard for me to reorganize them.  And, I wanted it to be a surprise.  At the big reveal, they loved their closets! Surprisingly, the most significant benefit was they are keeping the closets organized more frequently. Woohoo! Let's hope it continues.
Feel free to visit our other posts about organizing kids closets.
15 UNIQUE THINGS TO TOSS FOR A STRESS-FREE KIDS CLOSET
6 STEPS TO ORGANIZE KIDS CLOSETS
UPDATE: After Two Years, the closets still look the same. My kids are older now and can put away their clothes and maintain their closets a lot easier.
UPDATE: AFTER 5 years, it's now 2018. My son's closet is pretty much the same but my daughter's closet is a little messier. I think it is because as you probably already know, girls have a lot of clothes.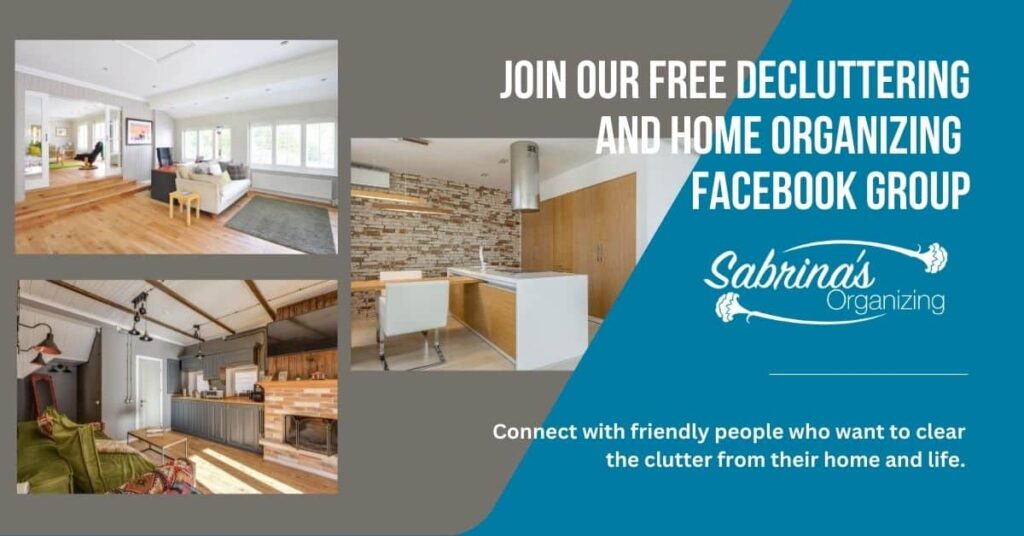 (Visited 762 times, 1 visits today)