I wrote this how to teach your child to purge post some years ago and wanted to share it again with you. If you are following along and doing the One Year of Doable Weekly Challenges ebook, you are soon going to encounter a struggle with your little ones this coming week. If you wish to be apart of these weekly challenges, follow along by downloading the free ebook.
Over a long holiday weekend, after climbing over lots of toys in the heater room, we realized we needed to replace our heater and a/c units. I went on a mission to purge the children's unused items. With a son who wants to keep everything on the rare occasion his friends or cousins come over, it was not an easy task.
So, I sat down with him, and we discussed making room for new more exciting toys! First, I explained to him the difference between "needing" and "wanting" to keep items.
What is the difference between Wanting and Needing something?
"Wanting" is wishing to keep something because there was a connection to it in the past. For example, wanting to keep a doll because your aunt gave it to you when you were younger, but you have not played with it recently, or it is no longer your favorite.
"Needing" is for items that you use today and will use in the future; like reference guides or a storage bin for loose toys and school supplies.
I decided to describe the difference in very simple terms so my preteen son would understand it. From my experience; children look to their feelings first to determine if they are willing to get rid of an item. This process helps them distinguish what they are feeling and what to do with the feelings.
It was time to jump right in and start purging! I was so excited! We pulled out everything from the closet. Then, each item we put our hands on we asked these questions: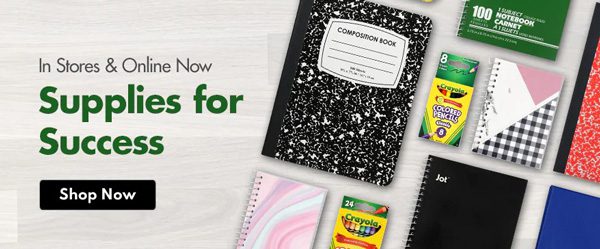 Questions to ask your kids when purging their stuff
Is there little or no dust on the object? I explained to him that if it had a lot of dust that meant he has not used it for a while because dust settles on items that have not been moved.
Does he remember the last time he played with it? If he says he can't remember and you do remember, you can see if you can jog his memory. If that doesn't work, you can explain to him that if he doesn't remember the reason he kept or played with a toy, it's a sign that it can be given away.
Is it a toy for his age? Some of these outgrown toys are easy to spot. An example is when there were toys he only used in a playpen, and now he doesn't use a playpen any longer.
Does it still fit him? This question is primarily for clothing and shoes, but you can also ask it when there is a toy that they ride.
Is it in good condition? Some toys get worn just by being outside or in damp places.
If he said, "no" to any of these questions, chances are, we could get rid of it without a major meltdown.
***AD*** The best academic planner for students! Order Out of Chaos Academic planner helps track time and tasks! Buy 1 or more today!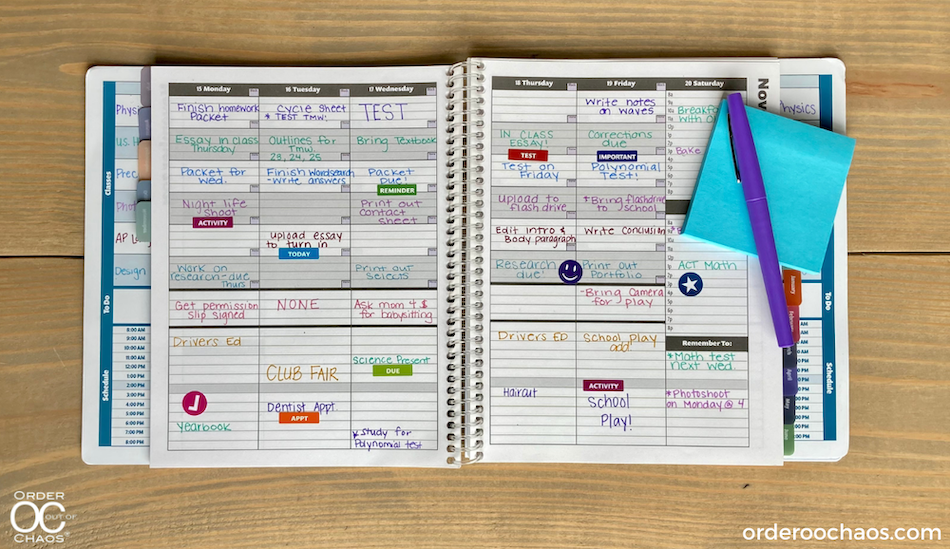 The results of the purge: We were able to eliminate 12 bags of toys from games to large figures using this process.
To help him let go of those items that were borderline, need and want, I promised him I would give these toys to other younger children who may not be able to buy them for him or herself. So, I reached out to friends and family, and anything that was left I brought them to Goodwill. Visit my "Charitable Locations" page for more sites to donate items.
Another way to help your child get rid of unused toys is to ask them if there is a toy they want to replace a particular toy(s). You can promise them that they could have a new toy if they get rid of a target number of old toys. This way, your child will also feel that you understand his/her feelings in letting go of items. This will give him the incentive to purge. Chances are, as they get going, they will get excited and start getting rid of a lot more than the target number you agreed on.
As life changes, the new system and items will need to be looked at and modified again. After all, organizing is a process that consistently needs changing depending on the situations and opportunities you experience in your life.  That is the main reason I never get bored of organizing!  The process always changes.  I can create new ways to organize the same space.
Enjoy the change!
Visit our vast collection of kid organization posts to help you and your child organize different rooms in your home.
Please note the link above is affiliate links through Amazon and at no additional cost to you, I will receive affiliate fees if you click through and decide to make a purchase.
(Visited 834 times, 2 visits today)