Living rooms are constantly used. You may have two of them - a family room and a living room. They are usually the main gathering space. Spending time with family and friends, we share these places all the time.  But, if the area is a mess, we may not want or have room to use the space. I am here to tell you that this space is easy to organize. This post shares ways to organize the living room to help you enjoy the room without seeing all the clutter.
Jump to:
Here are some living room organizing essentials you need to keep this space clutter-free.
Have a place for storing electronics. 
This is paramount to keeping your space organized.  A place to store DVD players, Cable boxes, and Gaming consoles, games, and CDs. It could be an entertainment center.
Have Drawers in the Living Room 
Drawers are great for all the small things. It can hold magazines, remotes, tissues, extra supplies, and a place for magazines. They can be on end tables or coffee tables. Storing bins under an open table works nicely too.  It's hidden away but accessible when needed.
Use Vertical Shelving to Store knickknacks
If you want to store books and knick-knacks in your living room, maximize storage by using vertical space. Freestanding bookshelves, built-ins, and wall-mount shelves help keep these items.
Organize your Cables behind your electronics.
Using Velcro strips that will keep together your cables work nicely. Printing out labels that say where each cable is coming from helps when plugging them in and when you have to move an electronic around.
A few bins or a unit for toys.
You don't need to have all your kids' toys in this area.  Some toys will keep them preoccupied when they want something to do. Create a corner for younger kids to play with. Older kids may like their video or board games stored in the living room for those weekly game nights.
Display artwork on walls in clusters of 3, 5, or 7 items.
Hanging artwork naturally makes a house a home. Hang pieces that you love and want to see often on your walls—group items by theme or by color, depending on your artwork.  I like to group them by themes like love, relationships, kids, family, religion, etc... Remember, if you place frames on the wall, you don't have to put frames on furniture, which will make it easier for you to keep the furniture clean weekly. Visit How to Make a Wall Collage in Your Home to get more tips.
Invest in a coffee table that is versatile.
Coffee tables can also be storage tables. They can also store your favorite moments. Even places to store games for family night and a lot more. Visit these posts below that share our DIY projects on how we created coffee tables and end tables in our small family room.
TRANSFORMING COFFEE TABLE WITH GRAY CHALK PAINT
DIY CHALK PAINT END TABLE TUTORIAL
Well, that's it. I hope this helps you get your living room organized. Remember, when you organize a space, you will need to keep the area organized, so think about how you will be keeping it organized.
Let's continue the conversation; what is your favorite organizing item in your living room? Please leave a comment below.
Please note these are affiliate links through Amazon, and at no additional cost to you, I will earn affiliate fees if you decide to make a purchase.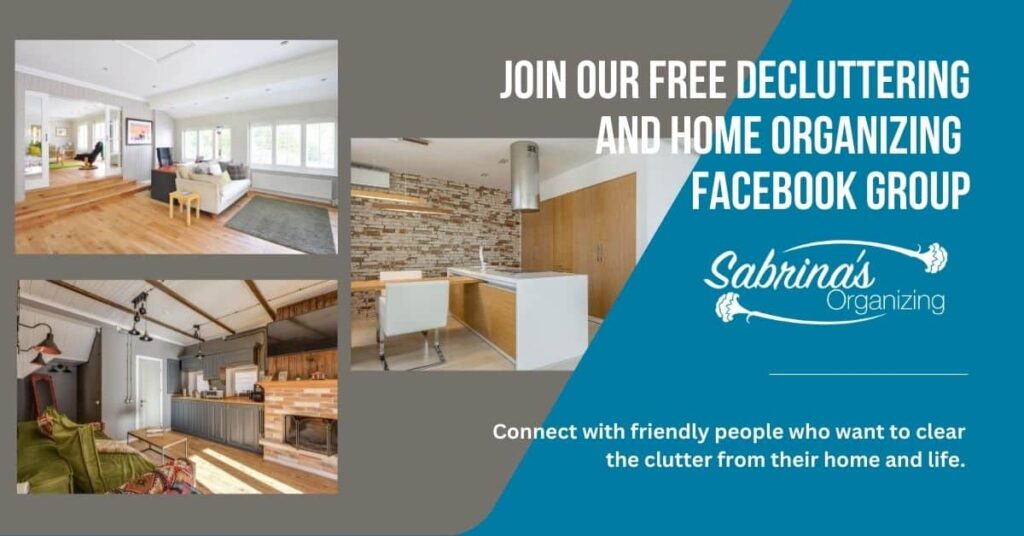 (Visited 716 times, 2 visits today)