Coffee tables are functional and excellent for various tasks. In smaller homes, they can be huge storage help. These coffee tables allow you to store items and do many things on them while watching TV or streaming shows. These tables are particularly great for smaller homes, but if you have a smaller den or a kids' room, you can easily use these tables in there too. Read on for the benefits and tips on buying one of these tables.
Note: the images below are from Amazon; if you click through and buy something on their site, I will receive a small referral commission.
Jump to:
Benefits of having a multi-purpose coffee table.
One of the benefits is that you can hide things inside them. While this is a great benefit, it is important not to clutter the storage space. Adding bins will help make this open storage area more organized.
It will be helpful when you have company. If you use your Living Room as a guest room, you can store things you need for guests there.
Organize small things. It can also be helpful to keep your small items organized so your smaller living room appears larger and you know where everything is.
They will give you additional storage space for things that are on surfaces. It is helpful to store displayed items inside to clean surfaces easily.
Now, here are the tables that could help save you space in your small living room.
Lift-Top Coffee Table
Not only can you use the above trays to hold drinks, but you can also use the storage underneath for blankets and pillows. Lift Top Coffee Tables have storage for other things underneath to allow more items to be stored inside. Some even are designed for L shape sectionals.
Things you can store inside a Lift-Top Coffee Table
You can use the storage drawers and cabinet areas for throws, paperwork, purse, keys, laptop, and magazines, that you may want to store in the living room. It's great for apartments.
Ottoman Table
Ottomans are pretty popular as a coffee table for a soft look and lots of storage. These ottoman tables can be shaped into circles, squares, and rectangles. While most do not have a divider, you can add the correct size stacking bins inside to hold many things.
Things you can store inside an Ottoman Table
By picking up some appropriately sized bins, you can easily store hobby items, papers, your bill pay station, blankets, and pillows for a sofa bed.
Display Coffee Table
These tables are great for storing your precious items on display. It helps keep them from getting dusty and makes it easy to do your weekly cleaning. Some of them even have drawers to store other things in them.
Things you can store inside a Display Coffee Table
You can keep remotes, tablets, books, magazines, figurines, collectibles, crystals, and stones.
Drum Coffee Tables
These drum coffee tables are great for blankets and other things. Because they are round, you can quickly put more than one in the living room.
Things you can store inside a Drum Coffee Table
Some things you can store inside a drum coffee table are blankets, pillows, toys, kid books, and shoes.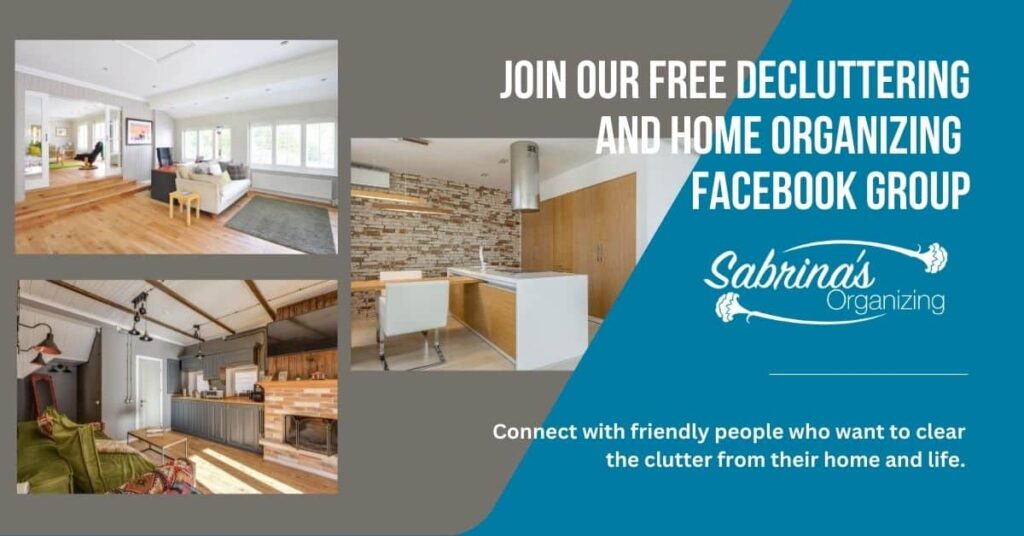 What size small coffee table should I buy?
The ideal coffee table size should be ⅔ the length of your sofa. The depth depends on how much room you have. I found that between 18 and 24 inches work for small homes.
Open Shelving Under Tables
While you can easily add storage to these open shelving tables, remember to add a bin or two to make your space look less cluttered.
Things to Store in an Open Shelving Table
You can store books, magazines, bins that hold kids' toys, and pillows under a table.
What type of bins should I use under my open shelving Table?
Wicker bins work nicely for this area. I also like to use solid-colored containers that match the room. Below are some I found on Amazon (affiliate).
I hope this post helps you decide what coffee table with storage you can use for your small living room. Please leave a comment below with any tips you may have when buying your multi-purpose piece of furniture. I would love to hear from you.
Please note these are affiliate links through Amazon, and at no additional cost, I will earn affiliate fees if you decide to make a purchase.
Feel free to check out our other small home posts.
(Visited 407 times, 1 visits today)