The trend in furniture is lighter-toned woods. In my house, my furniture was always dark cherry. Instead of replacing my coffee table, we decided to go a different route and update our coffee table. This post will show you how I updated my furniture color to match the end tables and the entertainment center. Follow along and check out the details and the big reveal below.
How much did this DIY lift-top coffee table makeover cost?
Getting all the stripper bottles and other things, I found was the main expense for this project. It cost me about $100 to update this DIY lift-top coffee table. And, I am super happy with the result. Note: While the polyurethane process is still being perfected, I am happy with the color of the stain and that it matches the new end tables we purchased.
What supplies were used to do this DIY lift-top coffee table makeover?
Note: some of these links are from Amazon (affiliate). I will receive a small referral commission if you click through and buy something on Amazon.
CitriStrip 64 fl oz Regular Stripper Paste - no harsh fumes, removes dried latex and oil-based paint
2 bottles of Klean-Strip 32 oz. Paint Stripper After Wash from Home Depot
2 - drop cloths paper and poly backing 9 ft x 12 ft
3 - 3M refinishing pads - ultra fine
2.5-quart Metal Paint bucket from Home Depot
4 - 3M refinishing pads - very fine from Lowes
**AD from Cricut Maker**
2 - Kobalt 43 inch width by 30-inch high steel sawhorses
1 sheet of plywood for on top of the sawhorses

Craftsman Ceramic Mouse refill 120 Grit 5 piece sandpaper from Lowes
Craftsman Ceramic Mouse refill 220 Grit 5 piece sandpaper
3M Sandblaster Pro 120 Grit 2.5 in x 4.5 in brick
3M SandBlaster Pro 220 Grit 2.5 in x 4.5 in brick from Lowes
**AD**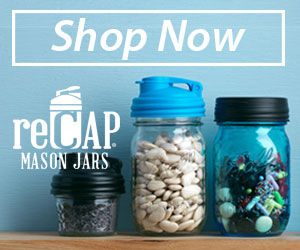 2 Pack 6 inc Plastic Putty Knives
Screwdriver
Minwax Stain Color - Golden Orange from Lowes - we got it mixed by the friendly people at Lowe's - 1 quart
Satin Minwax One Coat Minwax Polyurethane 1 quart
Minwax Wood Conditioner - 1 quart
4 Tack cloths
Cheap staining brushes for the stripper
Stain sponges
Rags - cotton and paper
Now that we had all the supplies we needed we started doing the makeover.
How to do this DIY lift-top coffee table makeover?
BEFORE PHOTO:
The table was purchased in 2006 and has been very loved. There are several dings and marks all over it but it has held up pretty well.
First, I took apart the table.
It was pretty easy since each section, legs, top and base, and bottom all have screws. Taking the table apart helps with staining and makes it easier to maneuver in our garage.
Remove the stain.
The next thing I did was start removing the stain and poly using the CitriStrip 64 fl oz Regular Stripper Paste, brush, and a plastic scraper. This process took a while since it needed to sit for a bit and then be scraped into a trash can to get rid of it properly. It smelled like orange and scraped up pretty well.
Remove excess stripper and original stain by adding a wash.
Then, I needed to remove the excess stripper and stain by using Klean-Strip 32 oz. Paint Stripper After Wash. We added a small amount at a time to a metal bucket and dipped the stripping pad in it, then applied the stripping pat to the wood and wiped it off with a clean rag as it pulls the remaining stain and stripper off the wood. This process took some time. But, you will see a huge difference in the color of the wood.
**AD from Cricut Maker**
Examined the wood after the stain was removed.
After the wood dried completely, we determined what the wood looked like with the other pieces of the table. Some pieces were softer wood and other pieces were harder wood. Reviewing the imperfections and deciding if we needed to repair anything.
Find the right stain color.
We determined what color of stain we wanted to use to match the end tables. Before going to the store, we took a knob off the end tables and matched it to the Minwax options for stain. Purchasing a lighter color so we can add layers if needed helped a lot.
Add pre-stain conditioner.
Then, we sanded the table pieces with fine sandpaper. Cleaned the sand off with a tack cloth. And, added the pre-stain to it.
Add Stain to the wood pieces.
Now, we added the stain with a rag to the wood and wiped it off completely. One layer at a time to see what the color looked like, then added another layer of stain if needed. The legs took 3 coats of stain and the veneer took 2 coats. This process took some time to do because we had to wait till it dried completely.
Add Polyurethane to the wood pieces.
Then, we added the polyurethane. It was ok to be generous with the poly. If you didn't it would streak. Let each piece dry completely. It didn't take long but we allowed at least a day before assembling the table again.
Assemble the Table.
Place the table back together again using the screws we placed in a baggie earlier. And, place it in your room.
Reveal Coffee Table Makeover:
Here is the big reveal! What do you think? I think it looks wonderful. I love that it looked more like our wood floors and end tables now than to dark cherry finish that was on it before.
Please leave a comment with any questions below. I would love to hear from you.
How long does this DIY project take to do?
It took about 3-4 days including the drying process.
Tips when doing this DIY Table Makeover project:
My husband and I learned a lot from this refinishing project. Below are just some of the tips we thought were helpful. We hope they help you too.
We found out after seeing how the water-based stains work with veneers that it was better to use an oil-based stain for the veneer. It did not absorb the stain very much.
Do not do the staining process in a cooler space. Bring it to an area that is regulated at least 65 degrees. The stain and poly dry up really fast when it gets cold.
Use screws to hold the legs in place while you stain and remove the stain. This works wonders for not having finger marks on the stain/wood.
Use heavy-duty reusable nitrile gloves when using the stripper and cleaner to protect your skin.
Read the instructions on the back of ALL these bottles, especially the chemical ones.
We added the screws and bolts to a quart-size baggie to protect them from getting lost.
Feel free to visit our other furniture makeover DIY projects below.
(Visited 1,755 times, 10 visits today)