We added crown molding to our home recently and needed to take down the artwork. What a difference a little crown molding makes! I love it! I can't believe the difference. Since we had the prints, paintings, and photos all down, we decided to arrange photos into groups, like Iris photos (my favorite flower), faith photos (didn't realize I had so many all in my home), and family photos (we are avid photo takers in our home, so there were many to choose from).
We started by organizing the prints and artwork by size. Small 8 x 10, 4 x 6, 5 x 7 size photo frames, then, by horizontal frames and by vertical frames. Soon we had all the prints/photos together from the entire house. They were laid out on my bedroom floor. I did not realize how many pictures, prints, and artwork I actually had until I brought them all together. I also pulled prints/photos that we had stored away because we didn't have a place for them, as well as accessories like words, stencils, plates, prayers, etc...
We began sorting the photos on our bed to see what worked best together. We started with the largest print and added smaller photos around it. This took some time, about a few hours to go through 50 photos and prints. After we did this, we took a photo of each arrangement. It helped us see it from a different view and showed us what worked and didn't work. I had a blast doing this, my husband didn't care either way but he was a trooper and helped out anyway.
Add templates to the wall the size of the prints you are hanging.
Here is a photo of how I laid out the living room wall. One of the many walls I rearranged. I read somewhere, putting up sheets of paper the size of each print helps you figure out the placement, so that is what I did.
Position the spaces so that the artwork is under the lights.
Then, I measured the spacing so that the light was shining on the prints. Since we had 4 lights, the two in the center were adjusted toward each other. Though we didn't realize it at the time, the two lights created a heart shape light on the wall, cool, right? =) I spaced out the papers so that it would fill up the wall.
Work from the middle outward.
Then, I started with the middle photo. It helped to move the sofa away from the wall so I could use a short ladder.
Start mounting larger prints then mount the smaller prints.
I added the other larger photos/prints and then created a space for the smaller word phrases. I measured the space between each word block and each print to make sure that everything measured the same distance apart.
Then, I went to lunch. =) This took about 1.5 hours to do by myself. It would have taken less time if I had help because I had to hang a print up and then, walk about 10 feet away from the prints so I could see the big picture and how they look with each other.
This is the final wall. I love it! I think I am going to add something else to create depth soon. I will post the photo of the change soon. I hope your photo arrangement project goes well.
**AD from Cricut Maker**
Updated:
While I never could find something to add to the wall, to create depth, over the years, I honestly did like the wall. But, in the last year, I felt that the wording and colors of the word blocks became dated. So, I went on a search for something that would replace the text.
I purchased new decor for the center of the original artwork. Here's how it looks now. I purchased them at Ballard Designs. They are ceramic and are very well made.
The before and after image shows the difference and boy do I like it. It brings out my artwork and adds a lighter tone. I hope this helps you arrange photos in your home. Please leave us a comment below if you have any tips to share.
If you are looking for more photo organizing, feel free to visit these posts below from our blog.
HOW TO ARRANGE PHOTOS ON A TWO STORY STAIRCASE WALL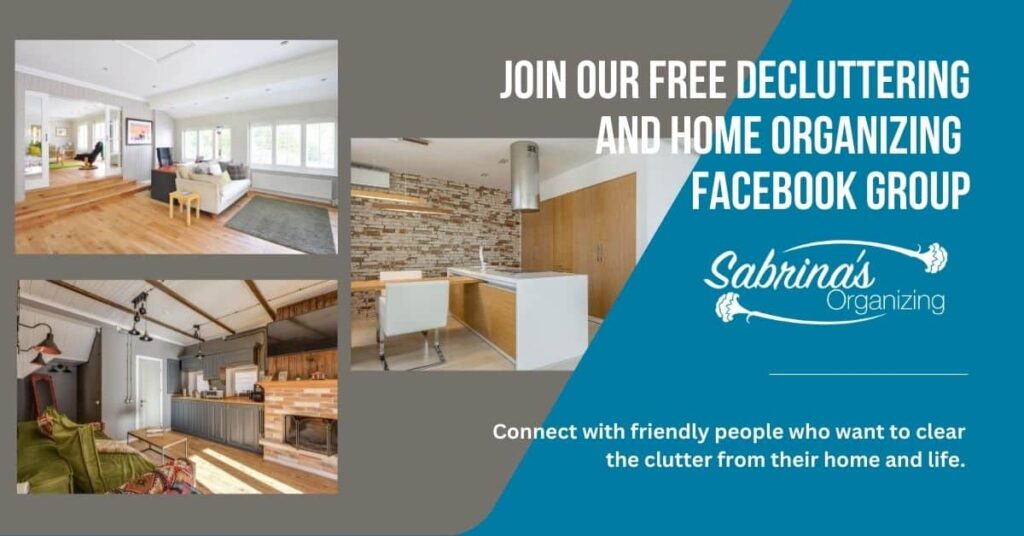 HOW TO CHANGE BUMP OUT WINDOWS DESIGN
Visit these posts I found online for more wall decor tips.
How to Arrange Pictures on a Wall
Hang A Gallery Wall Like A Pro
(Visited 574 times, 1 visits today)