The bathroom can get cluttered very quickly. I experienced this firsthand, working with my family's and clients' bathrooms. Piles and piles of opened self-care products stacked in baskets shoved in drawers, and layered in cabinets. It's no wonder the space got cluttered quickly.  Today, I am talking about 15 items that will help you declutter your bathroom and make it a serene place to be each day!
Jump to:
While I also love self-care items, I do find that some products are used for a month and then discarded for another product.  With all this clutter, it is no wonder we turned our relaxing "take care of yourself" room into a stressful place.
Did you know you can return unused items?
When you purchase your products, ask them about their return policy on self-care products. Some locations will allow you to return items you don't like. Others will require you to return it within 30 days with the receipt. Some may not want the used products back.
Remember, if you don't return it by the appropriate time, you will have to find another home for these items. If you are like me, my family, and my clients, you forget, and then these items get left precisely where they were - never to be used again.
To inspire you to take action now and remove unwanted items from your bathroom, I created this list of 15 specific things you can get rid of and instantly create a relaxing bathroom. I added additional links on where to recycle some of these items below.
Old Makeup
The first area to declutter is your makeup. Make-up has an expiration date. You can visit our post to help you determine if your makeup is old and needs to be replaced.
Torn or stained towels, hand towels, and washcloths
Now, visit the towels in your bathroom linen closet. We all have a linen closet stuffed with old towels that we may someday use again. Could you get rid of them and make room? Visit our What to keep in your linen closet post for details on what to have in this closet.  Some locations, like the SPCA, will accept towels for use at their site.
Facial Cleansers you don't use
The next item is facial cleansers. Before you found the right product to clean your skin, did you try several other ones? Now it is time to remove the ones that didn't work for your bathroom.
Facial products that didn't work
Now, let's move on to facial products like oils and moisturizers; these items can be hanging around your vanity and linen closet, just collecting dust. We all have some form of the facial cleaning regimen. Facial products can dry out and expire. Going through and opening up these bottles and containers will give you an idea of which one to get rid of them.
Old and unused nail polish
Do you have any nail polish? If you paint your nails, you probably have a lot of nail polish. If you don't have a bin for them, they may be in drawers or throughout your bathroom. The proper way to get rid of nail polish is by taking them to a hazardous waste event in your area. Visit this post for details. If you are in Pennsylvania, visit our post "Recycling Locations and Shredder Events" page for hazardous waste events.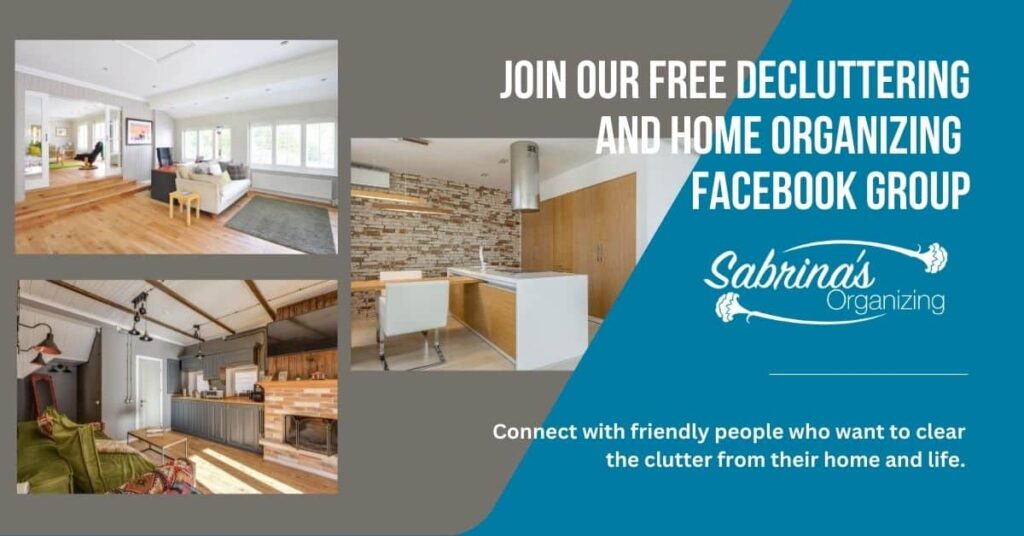 Old toothbrushes
Another Bathroom Things to Toss item is old toothbrushes. You can recycle these items. We would repurpose them to clean small areas. The small brushes help clean areas that you can't reach with a sponge. Visit this post that talks about how to recycle a toothbrush.
Fragrances that have dried up
Like potpourri and the plugin to outlet kinds, these fragrances may be empty and dry out and need to be replenished.
Never used fancy soap
Some people use fancy soap in their bathrooms as decoration. Over time, this soap gets dusty. Start using them now and replace them if you wish.
Sample makeup perfumes 
You may have a lot of small samples that need recycling. Visit this post that talks about a few methods to recycle perfumes.
Expired medicine in the bathroom
Now let's visit the expired medicine in the medicine cabinet or drawer. Visit this post from the FDA about how to dispose of unused and unwanted medicine.
Unused or disliked hair products
Another Bathroom Things to Toss item to toss is unused hair products. Hair products have chemicals as well. Proper disposal of these items is essential as well. Allure magazine shared an excellent post with many tips on where to donate unused or gently used hair products.
Get rid of the disliked cleaning products
The next item is the unused cleaning products. We all have some form of cleaning supplies in our bathroom. If you go through them, you may find some bottles half-used that you can consolidate into one. Visit this post for tips on properly disposing of unwanted cleaning products.
Pitch the Hair irons or driers you don't use
We tend to keep hair curling irons and driers for a long time. "Anything With a Plug" events happen across the country, usually in the springtime through the fall, when you can get rid of these items.
First aid wraps you don't need any longer
The next Bathroom Things to Toss item is first aid wrappers in your first aid supplies. Taking out the used wraps and expired ointment will minimize the stuff and allow you to see what is missing. If you don't have your first aid stuff in one location, check out how we made ours here.
Bathroom baskets that collect clutter that doesn't have a purpose
There are probably baskets in your bathroom. They could be around the tub or under your sink. Wherever they are, this is the time to revisit the items and get rid of unused, dried-out, or unwanted products.
Revisiting and reorganizing those cleared bathroom areas
It is time to revisit the things you kept, making sure you have the appropriate storage container for those items.  Reviewing these decluttered areas every season will help prevent the room from getting cluttered again. Feel free to visit our other bathroom organizing posts.
BATHROOM ORGANIZING ESSENTIALS TO MAKE YOUR MORNINGS EASIER
WHAT TO KEEP IN A BATHROOM VANITY
HOW TO CREATE A BATHROOM MASON JAR WALL ORGANIZER
SOUP CAN TO DIY MAKEUP BRUSH HOLDER
I hope these Bathroom Things to Toss motivated you to declutter and organize your room. By spending the time tossing these things, you will genuinely appreciate a decluttered bathroom every day of your stress-free life.
Unique Things to Toss Series:
Below are the 'unique things to toss' series of posts. Feel free to check out all of them.
15 THINGS TO TOSS FOR A STRESS FREE PANTRY
15 THINGS TO TOSS FOR A STRESS FREE HOME OFFICE
And, 15 UNIQUE THINGS TO TOSS FOR A STRESS FREE KITCHEN
15 UNIQUE THINGS TO TOSS FOR A STRESS FREE KIDS CLOSET
15 UNIQUE CLOSET ITEMS TO TOSS RIGHT NOW
And, 15 GARAGE ITEMS TO TOSS FOR A STRESS FREE PLACE
15 KEEPSAKE ITEMS TO TOSS FOR A STRESS-FREE HOME
Let's continue the conversation. What other areas do you clear out in your bathroom? Please leave a comment in the section below.
Please note these are affiliate links through Amazon and at no additional cost; I will earn an affiliate commission if you click through and decide to purchase.
(Visited 356 times, 2 visits today)