The home's bathroom can get very disorganized, which leaves you wasting time in the morning and buying items you don't need. This post talks about bathroom organizing essentials to help you get your bathroom organized and, hopefully, save you time and money in the mornings.
There is a maximum of six areas in every bathroom.  All these areas need to be addressed and organized to make it a functional space for a smooth morning routine. Visit all these areas below and you too can have a serene morning every single day.
Organize Under the Sink
The under-sink area can be a problematic area to organize because of the piping. Adding shelves and bins really helps organize this space. If you have a double sink as we do, measure the space between the pipes and look for bins or shelves that will fit in that area. Using shelves will help separated boxes so you can easily access them without having stacked boxes.
Here are examples of single sink organizers from Amazon.  Whatever unit you buy, be sure to maximize the vertical space. (Disclosure: this is an affiliate link. If you click-through and purchase something from Amazon, I will receive a small commission at no additional cost to you.)
Organize Inside and Outside of the doors in your Bathroom.
The inside of the cabinet door also is useful to keep your space organized.  Finding an organizer that can hold things like a hairdryer works nicely. If you need more storage and do not have a linen closet, you can also use the back of the main door to hold various supplies needed in the bathroom. Having a home for all your items will make it easy to determine what you need when you need it.
Organize the storage inside the mirror cabinet
Drawer organizer bins work well in newer cabinets. Measure the inside of the vanity mirror shelves and pick the right size for you. You can also find toothbrush holders that can fit on these small shelves too! These little organizers create sections in your cabinet for easy go-to areas for a quick morning routine. And, then, you can easily label them so everyone knows where things belong. Below are some I found on Amazon (affiliate).
Make your tub/shower a perfectly organized area!
We all know most showers don't have enough space to organize all the products we use, especially if we are sharing the bathroom with more than two people. Using a tension corner pole caddy like one in the Amazon Picks below works great for everyone's go-to products when taking a shower.
The mesh shower organizers also work nicely if you have an affixed show curtain rod to quickly store products you need in the shower.
Make Your Linen Closet a Truly Organized Place
Use bins to hold small items. I like using pull-out drawers to keep little loose things like toothbrushes, floss, etc... Divide the containers up into categories.  Here are some categories you can use: cleaning, beauty, and pet cleaning products. Feel free to visit my Narrow Linen Closet Storage Options Made Easy post for tips.
Various products can be stored in the linen closet depending on the size of the closet.  The image below explains where you should place those items on the linen closet shelves. Note: Never put heavy objects on the top shelf.
Make Your Makeup Vanity Organized!
There are lots of vanities out there to help you stay organized. Some of these vanities do not always have to be in the bathroom. Vanities can be stored in other rooms like a bedroom or walk-in closet. If you want to be creative with your vanity, you can make one yourself. I modified this hallway console table for my vanity because I wanted my vanity to be narrow. I store my hairdryers, irons, and trash can behind the curtain and all the makeup for myself and my daughter is in the drawer.
You can use these customized drawer organizers to make your drawer your own. Visit this post for details: EASY DIY TIPS TO CUSTOMIZE VANITY DRAWER
And, now check out my vanity that was updated in my recent post: LOW-COST MAIN BATHROOM UPDATE
The below image shows items that you can store in your vanity.  Using customized dividers in drawers works best because you can adjust the size of the inside drawer sections. You can buy acrylic make-up sorters, but they can be limiting.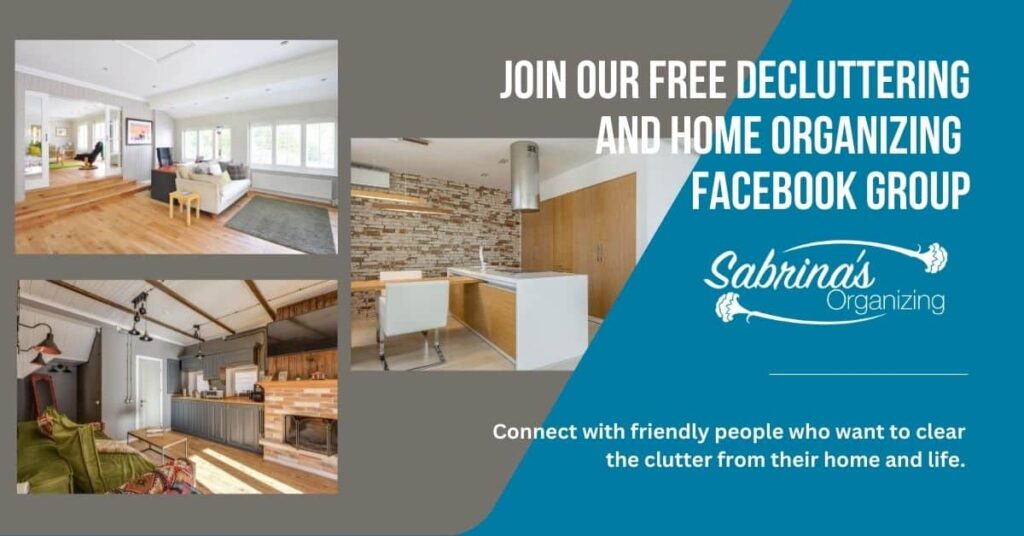 Below are some things you can use for your vanity depending on the depth of the drawer from Amazon.com (affiliate)
I hope this inspires you to get your bathroom organized. Let's continue the conversation: What areas of your bathroom need a little attention? Do you have any tips you can share about bathroom organizing essentials?  Please leave a comment below. 
Below are some additional posts about bathroom organizing! Feel free to visit them for even more tips!
CREATIVE PLACES TO STORE BOBBY PINS
NARROW LINEN CLOSET STORAGE OPTIONS MADE EASY
DIY ELECTRIC TOOTHBRUSH HOLDER
THE IDEAL NARROW LINEN CLOSET LAUNDRY BASKET OPTION
NAIL CARE SUPPLIES ORGANIZATION TIPS MADE EASY
HOW TO CREATE A BATHROOM WALL MASON JAR ORGANIZING
Please note the other affiliate links are through Amazon, and at no additional cost to you, I will earn affiliate fees if you decide to make a purchase.
(Visited 1,354 times, 1 visits today)