Ugh-bobby pins, need I say more? My daughter took ballet lessons for 11 years! She loved ballet. At least a few times a week, we would have to put her hair in a bun. It was time-consuming and a hassle when I couldn't find the bobby pins I needed. While she was a lovely ballerina, I dreaded looking for bobby pins! So, over the years, we had bought and lost my fair share of bobby pins!
The bobby pins never seem to return to the container or bin we have for them. I would find them everywhere - in the sock drawer, on the kitchen floor, in the car side pocket, in a pencil box, in the backpack, in the shower - they were everywhere!
Jump to:
Over the years, I found several creative ways to store bobby pins.
Here are 8 ways to store bobby pins.
Upright Paper Clip Holders are handy for quick access.
But note that if you use it, get a large opening in the container because it can get stuck inside because of the magnet, and the only way to get it out would be to take the lid off.
Use a magnetic strip attached to the inside of a vanity mirror, bathroom cabinet door, or drawer.
A hidden place works nicely. Note: you will not be able to take it with you. It's a good idea to have a backup location to store bobby pins while in transit.
Use a tic tac(R) container to hold bobby pins.
Empty out the container and break the label seal around the top. Wash it out, add the bobby pins, and reattach the lid. If you want, you can re-tape the edges of the top. Be sure not to tape the flap that opens.
Store in small mason jars with a lid.
Mason jars are so useful. I use them often because they are cheap and durable. The smallest size mason jar works great for holding small items.
Keep your used Altoids(R) container and store them inside.
Use contact paper and affix it to the top for a decorative look.
The key is to have a place small enough to keep them organized and easily accessible. If the container is too large, you will have an issue with them getting tangled. And, when you need it, you will have to go through and disconnect them from one another. For some more examples, here are the ways I organized bobby pins.
**AD from Cricut Maker**
Travel to and from College Container
When I was in college, this is where I would keep my bobby pins. It was a cute, sturdy box that held up for years. But, it was smaller, so if I needed to bring the bobby pins with me, like traveling back and forth to college, I could do that easily.
Repurpose a Divided Drawer Organizer
When my daughter was in Kindergarten, I used to hide the bobby pins in my vanity drawer in one of these drawer organizers. A drawer organizer organized the bobby pins well, but I couldn't take them with me when we traveled. Instead, I would add the bobby pins to a resealable small snack bag and put it in my traveling bag.
**AD from Cricut Maker**
Repurpose Pushpin Containers 
But, as she got older, I needed to find something for her to use. I found this push-pin holder that worked for her. It doesn't have a lip, so the bobby pins come right out with a wand attached to the lid. I found it in the clearance section at an office supply store. Cool, right? The magnet pulls out the bobby pins for me. Nice!
Did you know there were that many places to store bobby pins? It's surprising to me too. Here are some additional information and tips about bobby pins and how to make buns WITHOUT bobby pins. A great tip my daughter does almost every day for school. She's still a ballerina at heart.
Here is some great information on how to use bobby pins curated by Good Housekeeping.
Check out this video tutorial on how to make a bun without bobby pins by The Pages of Ink.
With any organizing project, the system may need to change and be updated when it no longer works for you and your family. So, hopefully, you will come back and revisit this post for other creative ideas for organizing those pesky bobby pins.
Now it's your turn; what do you do with your small bobby pins? If you don't have bobby pins, do you use these small containers for other small organizing items? Please leave a comment below. I would love to hear from you.
**AD**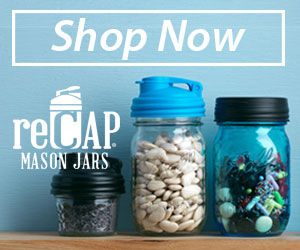 Please note these are affiliate links through Amazon, and at no additional cost, I will earn affiliate fees if you decide to make a purchase.
(Visited 8,560 times, 18 visits today)