**AD from Cricut Maker**
The kitchen is the heart of our home. I love to make it the heart of my clients' home as well. Though if your kitchen drawers aren't organized, it can be a struggle finding things. As a result, it will make your time cooking and preparing meals longer than it needs to be. Here is the best way to make drawers more functional with custom drawer dividers.
The product I use always is Lifestyle Systems Drawer Divider.
I love this product! I have used it for years. And they hold up really well. By using this product, you can customize any drawer to the exact content you have. It's wonderful.
I found out about this product years ago and used it in my earlier kitchen layout and with lots of clients' kitchens. Then, we remodeled our kitchen recently and maximized the space. So, I figured I would buy the store-bought drawer organizers that would fit since I had many standard and larger drawers. So, I found some cheaper drawer organizers at discount stores and bought them all. Well, I was wrong. Those products didn't maximize the space in the drawers. There were lots of wasted space around edges of the drawer and the divided areas in the organizer wasn't large enough for the standard strainers, spoons, etc.. I was so annoyed. On the bright side, I didn't waste too much money on these organizers. So, I reverted back to this product and you can see what I did with it.
I love it. I used the 3-inch high product which made, even more, space in my drawers. These drawers seem really shallow so I went with the 3 inch high dividers to maximize the height. They were easy to cut and easy to measure. All I needed was a utility knife and tape measure and a pencil.
This is the top drawer. I use all these items frequently. I stood the wood spoons and the plastic spoons on the side so I could all of them.
This is my second drawer. This drawer isn't used as much. Though I need a space to hold my smaller strainers and larger spoons. I created a section just for garlic tools as well.
This is my third drawer from the top. This drawer was a mess. I didn't know what to do with it. I couldn't use any organizer in this drawer. Everything that was in it wouldn't fit right. This drawer held all the other items that would be used for prepping, cooking or baking but didn't fit in the other drawers and had unique sizes.  So, to keep this stuff organized, I added one divider. I put the items that I use more often in the front of the drawer and the items I used less often in the back of the drawer.
Tip: ALWAYS work from the top down to decide what items goes in each drawer. And, remember this rule.
Top Drawer = Most Used Items
**AD from Cricut Maker**
The second Drawer = Less Used Items
The third Drawer = Least Used Items
In this image, you will see that there is another drawer. I actually place my tea towels and table clothes in the bottom because the last drawer is deeper than the others. Finally, I can actually store my linens in the room I use them. Woohoo!
As a result, I am now able to find the tools I need more quickly and it is a pleasure to look at these drawers. Check out Lifestyle Systems website for this product.
For your information, I did not get paid for this post. I just love this product and wanted to share it with you.  What is your favorite kitchen organizer?  Please leave a comment below.
Please note the link above is affiliate links through Amazon and at no additional cost to you, I will receive affiliate fees if you click through and decide to make a purchase.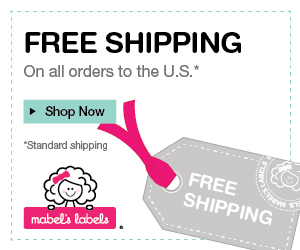 (Visited 774 times, 1 visits today)