****Visit our "Disclosure Policy and Cookies" for details. Affiliate links appear on this page from Google Adsense, Amazon, Order Out of Chaos, Impact affiliate members, Release, Repurpose, Reorganize, and Shareasale affiliate members.****
We open our pantries every day to prepare meals. Not all pantries look pristine and magazine-worthy. I know mine doesn't. But it is a useful place to store stuff. But, as we go along our days, we add more items and find that the clutter gets out of hand. So, now is the time to clear out the pantry (Affiliate Link). Below, I am sharing 15 things you should consider revisiting and deciding if you still need it.
Jump to:
Get rid of these 15 items for a more well-organized pantry (Affiliate Link)
Old opened food packages.
Do you have chips that were eaten and only had a few left in them? These are the opened partially used food packages we are talking about here.
Condiments that have expired.
These items include olive oils and bottles of vinegar you may not have looked at in a long time. Empty them out and then recycle the plastic and glass.
Old boxes of pasta.
If you have old pasta, it may start tasting like cardboard. Yuck! Trash it, and if you can, recycle the paper container.
Nuts you haven't eaten.
Did you know that some nuts need freezing? Visit this post (Why You Should Be Storing Nuts and Seeds in the Freezer) from the Food52 website to learn more.
Dried beans past their expiration date.
They usually last two years. But if you leave them in the original packaging, the beans may have a plastic odor.
Canned items that expired.
Canned foods usually last about two years. If you wish to use them after the two-year mark, you may notice that the food tastes metallic.
Old breadcrumbs in the original bags.
They last no more than six months. I've used them after the six-month mark, but I had to add additional seasoning to it.
Containers you are not using.
Sometimes, we use up the item in a particular container and never get around to refilling it. This is the time to get rid of those unused containers or reuse them.
Beverages that have expired.
Visit these four beverages that you should never drink past the expiration date from Good Housekeeping.
Opened Old Cereal boxes.
If you are like me, and your kids are away at college, you may have some leftover cereal boxes that you are not planning on eating.
Tea bags
Any tea bags are not individually wrapped and exposed to the air. Visit this "Does Loose Leaf Tea Expire" post for more information.
Coffee grounds
Ground Coffee that is not sealed properly. Visit this post (Where Should You Store Coffee? We Finally Settle the Pantry vs. Freezer Debate)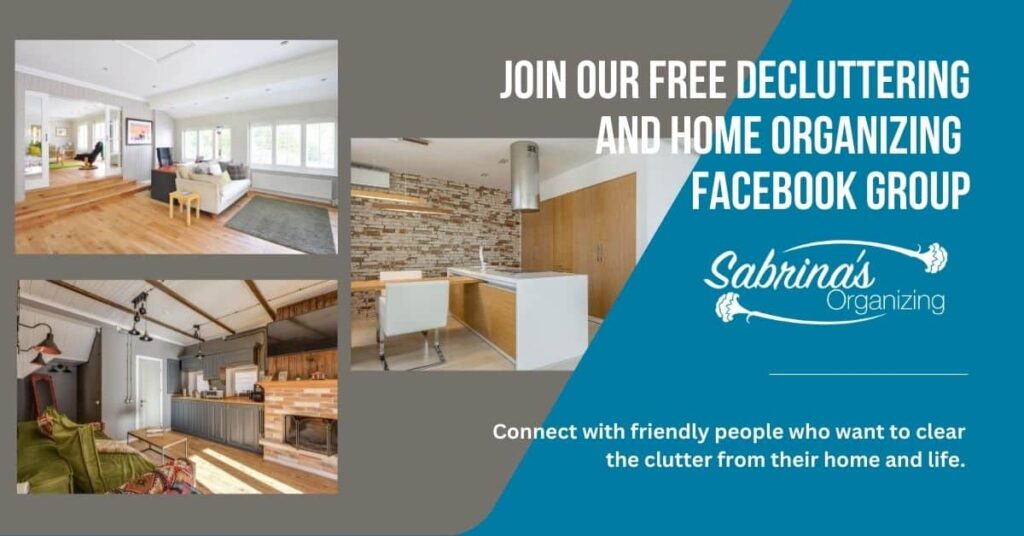 Expired soup cans
Expired soup that is over six months old. Canned soup can be eaten a long time after the can says, "Best eaten by.." However, the quality will most likely go downhill. Read about "Food myths debunked: When do canned foods really expire?".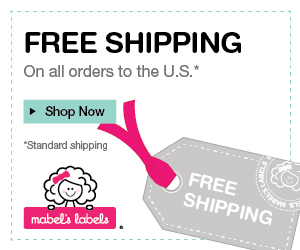 Baking Goods
Baking items like flour that are older than six months - nine months. Having containers to hold these items will help prolong the freshness.
Old unused spices and herbs.
If you collect spices (Affiliate Link) and herbs in your pantry (Affiliate Link), it's time to get rid of the ones you don't use and that are turning dull in color. Some spices (Affiliate Link) will not be as strong as paprika when it gets old. Some herbs, like parsley and basil, get brown in color from the original bright green.
***AD*** from Released Repurpose Reorganize: My List Simplified journal is a wonderful organizing tool for planning a move or a renovation. Use it to corral all the to-dos.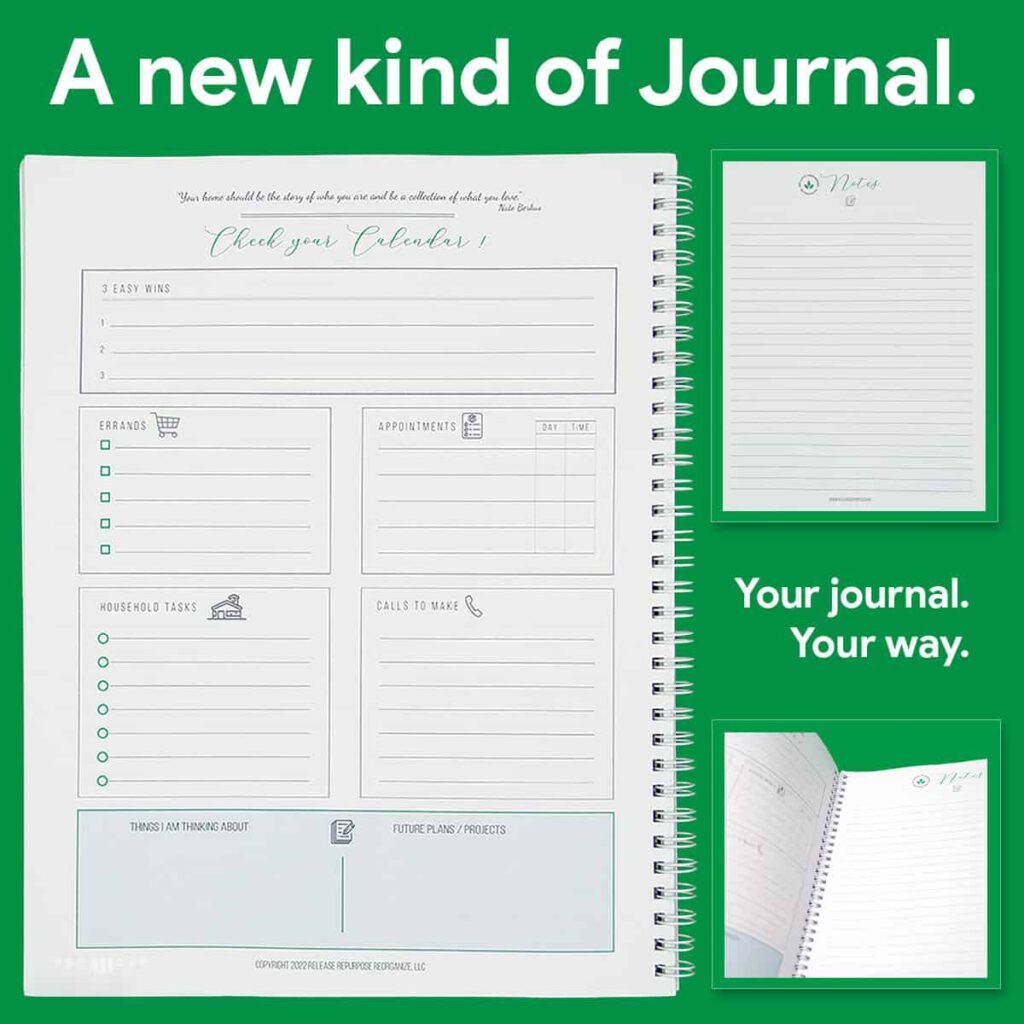 Visit these posts for more guidelines on what to throw away in your pantry.
The Real Shelf Life of Pantry Items (& When to Pay Attention to Expiration Dates)
How Long Do Pantry Staples Really Last?
After you purge your unwanted items, you can now organize the pantry (Affiliate Link)! YAY! Visit these posts for guidelines and inspiration.
Kitchen and Pantry Organization Posts By Sabrina's Organizing
Below are the 'unique things to toss' series of posts. Feel free to check out all of them.
15 THINGS TO TOSS FOR A STRESS FREE HOME OFFICE
And, 15 UNIQUE THINGS TO TOSS FOR A STRESS FREE KITCHEN
15 UNIQUE THINGS TO TOSS FOR A STRESS FREE KIDS CLOSET
And, 15 UNIQUE CLOSET ITEMS TO TOSS RIGHT NOW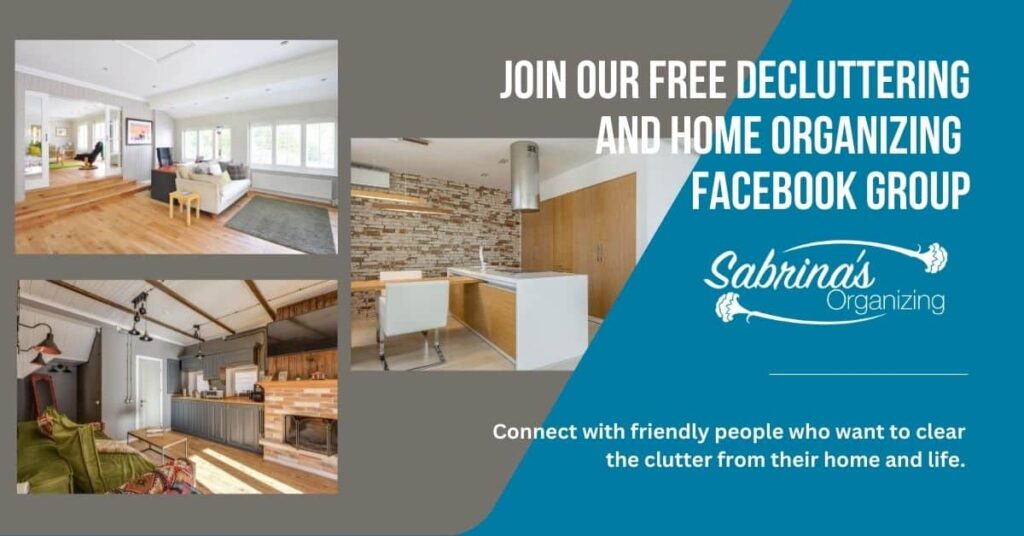 15 GARAGE ITEMS TO TOSS FOR A STRESS FREE PLACE
And, 15 KEEPSAKE ITEMS TO TOSS FOR A STRESS-FREE HOME
15 UNIQUE BATHROOM THINGS TO TOSS RIGHT NOW FOR A STRESS FREE LIFE
I hope this post helps inspire you to get the pantry (Affiliate Link) decluttered. Doing this in the fall before the holiday season will give you time to buy new, fresh items for Thanksgiving and the holiday season. Feel free to share tips on what to eliminate in your pantry (Affiliate Link) in the comment section below.
(Visited 445 times, 1 visits today)