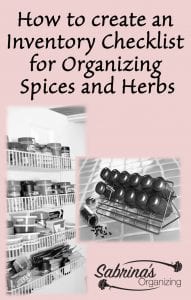 Every year around this time, I organize my spices and herbs to update expired items and determine needed ones.  Though every year, it takes me a longer time than necessary organizing spices and herbs in my home.  Here are the reasons why:
Why I needed an inventory checklist for herbs and spices?
I have a kitchen that lacks storage space, so I have four places that I store my spices and herbs.
The first place I go to find my herbs and spices is my pantry.  This place is where I store the oversized bottles.
For my most frequently used seasonings, spices, and herbs, I make my way to the cabinet next to my range.
I also store my "only for baking spices" in my baking station since I do not use them for anything else.
Then, I have a small supply of hanging test tubes for spices I use less frequently hanging on the backsplash. It looks like this.  (The image below is from Amazon. If you wish to buy it, click on the image. And, at no cost to you, I will receive a referral fee.) We bought them many years ago to minimize the amount of larger spice bottles we had to store in the kitchen.  They hold pretty much all of our spices and herbs.
As you can see, it's a complicated system, but I did make a system out of it. But because of this, it takes some time to go through these areas to review all the spices/herbs and make sure I have them all when we have our annual parties. So, to make a tracking list of all my inventory, I made a two-page spice list. Yes, it's two pages.
Two Page Spice and Herbs Inventory Checklist
First, I created a list of all the spices and herbs I had in my areas.  And, then I created a spreadsheet to display the list.  I included a column next to the name of each of spices and herbs to use as locations. My columns were called "Pantry," "Cabinet (next to range)," "Baking Station" and Test Tubes.  I left these columns blank for you to fill out your locations for your home.  I then indicated the number of bottles I had in each area.  So, for example, I had one bottle of cumin in the pantry and 1 in my test tubes, so I put a 1 in my pantry column and 1 in my test tube column. Now, I would know where and how much I had for Cumin in all the different areas.  It worked pretty well.  I was able to bring together with this inventory checklist all the mixed spice and herb areas to honestly know how much and where I had them.
This image is page 2. If you want to make one of your own, you can remove any of these herbs or spices you don't use store at home. Most likely you can get it to one page instead of two.
If you are looking for a regular checklist, feel free to check out my other post. THE ULTIMATE GUIDE TO ORGANIZING HERBS AND SPICES
I hope this post helps you get your different locations organized. I used this list for several years, and the checklist allowed me to see the 'big picture' of all my herbs and spices. No one should have to have this many places for their herbs and spices, but when you have a new home and have to deal with what you have, you need to create a creative system to manage the things you love with the space at hand. This is until you can rebuild the area to a more functional kitchen.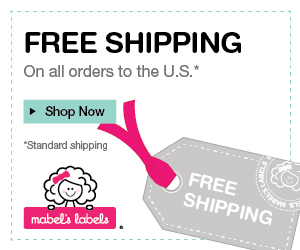 (Visited 13,622 times, 37 visits today)