Being creative in your home to maximize your space is the easiest and most cost-effective way to organize your home. I found this to be true when organizing my very home before our kitchen remodel. To help you get inspired, I am going to share how we transformed half of our hall closet into a pantry. Here we go.
First, let me explain the layout of my home. My foyer and kitchen are right next to each other, and we have a large closet in the hall (5 feet by 4 feet). The entry to my kitchen is just to the left of the closet. So, since I needed a pantry and didn't want to walk from the basement all the time, I decided to transform hall closet into a pantry.
A while ago, I installed shelving for gloves and other things, so instead of removing them, I decided to use them in my pantry and add bins to the wall next to them. The shelving wall unit goes from the very bottom to above the top of the closet door, which gives me a boatload of space to store various narrow items.
7 essential things to transform a foyer closet into a pantry
Tip 1: Use mason jars to unify the look of the pantry.
Since the side wall shelving was narrow, I purchased mason jars (in bulk) to hold various items like dried beans, quinoa, nuts, and dried fruit. With large mason jar labels, it was straightforward to read get to quickly. Read more about how I labeled mason jars.
Tip 2: Use large bins for snacks and other things you buy in bulk.
We have certain snacks that we buy in bulk, like nachos and pretzels. So, I purchased a large sealable bin to hold these items. We also buy rice in bulk so we store that on top as well.
Tip 3: Have your emergency bin at the bottom of the pantry.
If you have an emergency preparedness bin that holds food items that you would need on the go, store it on the floor so you can easily access it quickly. Store your 5-quart water bottles next to it to quickly grab too.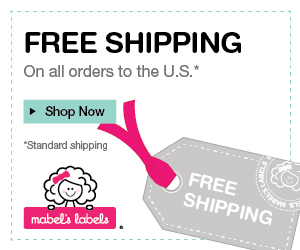 Tip 4: Store extra herbs, spices, cans on their sides in a shallow drawer to quickly view and grab when needed.
One of my favorite things to have in my pantry was a shallow drawer. By laying the closed herbs and spices on their side, I could easily view the herbs and spices. I also found that if my drawer could handle it, I was able to lay the cans on the side too. Visit our other post on how to manage spices and herbs in two different areas.
Visit Sur La Table for Amazing Cookware! (affiliate)
Tip 5: Add an area for your most used cleaning items.
Since the closet is also centrally located, I also stored cleaning supplies on the bottom few shelves on the wall unit. It helped keep everything in one place and allowed for quick cleanup when needed.
Tip 6: Keep baking goods in one place.
By keeping the baking supplies together, it gave me a glance of what I needed when I get the urge to bake something.
Tip 7: Make sure to label all the bins.
Using these different size containers may be confusing if you don't label them. I found that various sizes worked. I also didn't care that they were all the same. They just needed to stick and stay on all the different types of bins.
Remember we are trying to minimize the cost to do this makeshift pantry so be creative and search around your home to find the right item before buying anything. And, here is the result.
Want to Organize Your Home But Are Stuck? Check out this product! You can do one card task a day and get it done!

Visit Release Repurpose Reorganize (affiliate) website to purchase these motivating deck of cards.
With minimal cost, while maximizing the space, the closet can now hold so much more food and supplies than ever before! We were so happy with this pantry and used it for many years until recently when we remodeled the kitchen. I hope this inspires you to transform a space in your home into a pantry that works for you. Now it's your turn, did you transform hall closet into a pantry? How did you do it? Please leave a comment below.
Here is additional expert advice on how to transform a coat closet into a pantry. Feel free to check them as well.
HOW I TRANSFORMED A COAT CLOSET INTO A PANTRY
How to Transform a Closet into a Pantry
Please note the link above is affiliate links through Amazon and at no additional cost to you, I will receive affiliate fees if you click through and decide to make a purchase.
(Visited 11,580 times, 52 visits today)