Many people think that spending time organizing takes too long, is too stressful, and will most likely not improve their quality of life. I am here to tell those people, there is some work involved in organizing, but the benefits outweigh not making a system at all.  Here are three important benefits of getting organized.
BENEFIT #1: When everything has a place, you will be able to find items in your home when you need it, and in turn, it will take you less time and stress to find them.
BENEFIT #2: Spending more time with family and less time getting small tasks completed is a perk when you are organized. By having a place for everything, it will help not only you but your family as well. Scheduling your time on a daily basis will allow you to fit in particular time with family and still be able to do what needs to be done.
BENEFIT #3: It makes your time more efficient by managing more tasks at one time. We always want to have time to read that favorite book, or do exercise more. A few minutes of planning your daily schedule will remove wasted time while you are out and about instead of always running and putting out fires as they come up.  These small downtime moments will also rejuvenate you and allow you to plan and read that favorite book or do exercise.
Tip: If you are doing two things at once, it is more efficient when one task uses your mind
and the other job does not, like waiting for child's dance class to finish and responding to emails.
I hope this shows you some important benefits of getting organized in your life and home.  Managing your schedule better and keeping your house organized will save you time and will make you feel less stressed.  All it takes is a little planning. Then, your ordinary life will become an extraordinary life.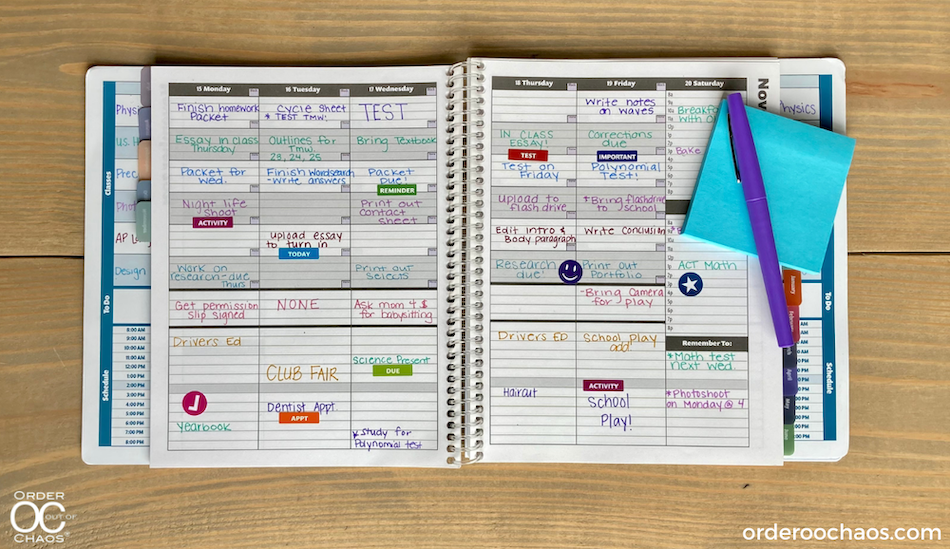 Please note these are affiliate links through Amazon and at no additional cost to you, I will earn affiliate fees if you decide to make a purchase.
(Visited 331 times, 1 visits today)