****Visit our "Disclosure Policy and Cookies" for details. Affiliate links appear on this page from Google Adsense, Amazon, Order Out of Chaos, Impact affiliate members, Release, Repurpose, Reorganize, and Shareasale affiliate members.****
Baby room organization can be very overwhelming. For such little people, they have a lot of stuff. From storing diapers to "hand me down" extra clothes, there are several items that need temporary homes. Organizing the baby's room will help with getting ready in the morning and making bedtime easier to handle. To make this room more user-friendly and easy to use for sleep-deprived new parents, I am sharing baby room organizing tips that are super easy to put in place.
Please note these are affiliate links through Amazon, and at no additional cost to you, I will earn a commission if you decide to make a purchase.
Shelving for Books and Toys
Shelving is great for small baby rooms. They can easily store fabric bins to organize clothing and other items. Strap the shelving to the wall to protect your child from the shelf collapsing.
Easy to Open Toy Storage
Bins that are colorful and are low to the ground are great for helping you and your little one put stuff away. Visit our other post to help your child get organized: 7 GAMES TO HELP KIDS UNDERSTAND HOW TO ORGANIZE
Add Shelving To Walls
So, not to allow the baby to touch things that are not for them, you can add shelves to the wall. If you decide to hang shelves, make sure you mount them into the studs in the wall. Below are some examples of wall shelving from Amazon.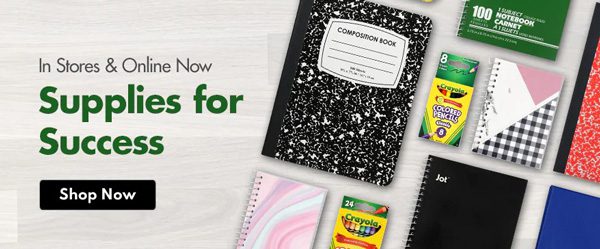 Make a Changing Station with your Dresser
There are many Use bins or drawers in the changing station for extra diapers and change of clothes. Place next to the closet or dresser to access the clothes easily. Pads work nicely on dressers. Here are some I found on Amazon (affiliate).
***AD*** The best academic planner for students! Order Out of Chaos Academic planner helps track time and tasks! Buy 1 or more today!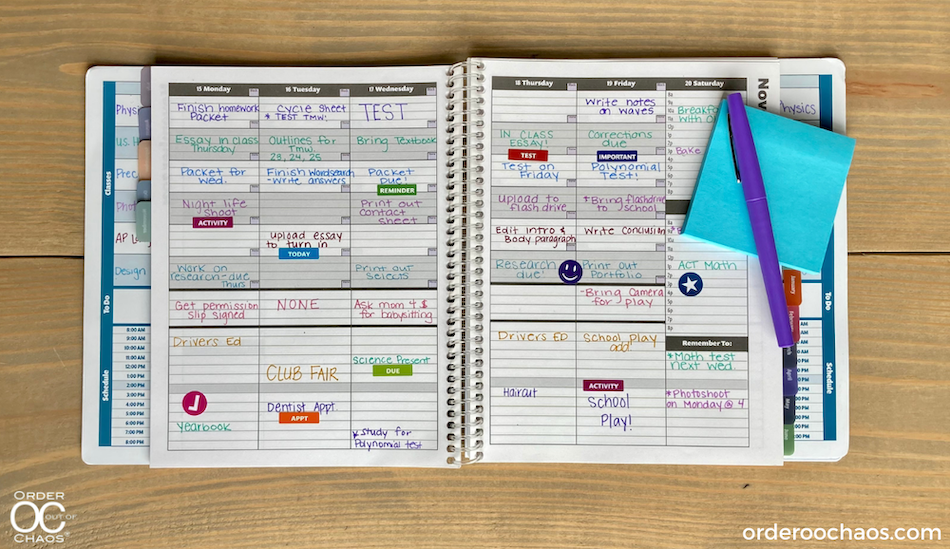 Create a Diaper Changing Station Bin.
This diaper changing station bin will include diapers, wipes, hand sanitizer, moisturizer, baby nail clippers, among other things. A diaper changing station can be used to hand on the side of a crib in small bedrooms or it can be placed on top of the changing table. Below are some examples I found on Amazon (affiliate).
Have One Changing Table / Portable Crib on Each Floor.
Having a home that has several floors can be tricky for new parents. Make it easy on yourself and have a changing table and a small crib on each floor to make it easy to change the baby throughout the day.
We had one on each floor when our kids were babies and it made it so much easier to change them. And, we would use the portable one on the main floor so we could take it with us when we would need to go out. Below are some I found on Amazon (affiliate). They have several different sizes now to fit any home.
Drawer Organizers are a must in the Dresser.
Keeping the drawers organized will make your mornings easier and quicker when getting your child dressed. Here are some I found on Amazon (affiliate).
Only Have Clothing that Fits Your Child Near Your Changing Table.
To save you time, get your child's clothes out and place them on the changing table before picking up your child. Keeping the other hand-me-down clothing in the closet in storage bins or compression bags will keep the items out of the way and free from dust until you need them.
Dividing the Clothing up by Size.
Do you have a variety of hand-me-down clothing in different sizes? Use baby closet divider rings to help you organize the clothing by size. Here's an example of one from Amazon (affiliate).
Use the Space Under the Crib.
Like a regular bed, the crib also has space that can be used for storing under the bed bins that can hold out-of-season clothing for your lovable baby. Under the bed storage bins work nicely for under the crib.
Additional tips for Baby Room Organization:
Have lots of hand-me-down clothes that you can't use yet? Sort the clothes in bins sorted by sizes. Label each bin the size of the stored clothing.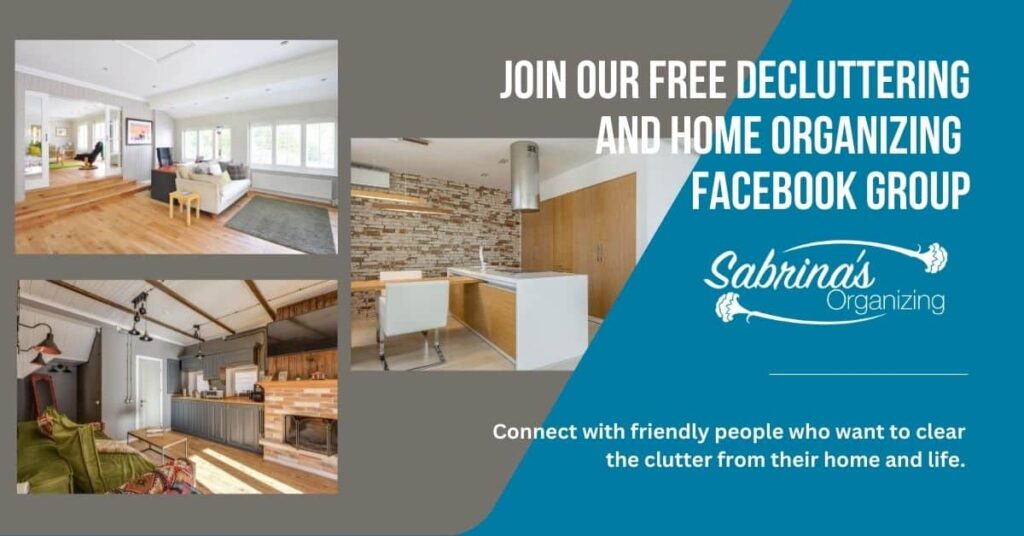 Have an overflow area for extra supplies like diapers and other things. It can be a shelving unit in the garage or basement. Pick a room near the entrance.
Making your baby's room well-organized will help you stay relaxed in the midst of those crazy long sleepless nights and allow you to have some order in your busy life.
Hope these baby room organizing tips work for you and congratulations on your new baby!
What are your favorite baby room organizing tips? I would love to hear from you.
Below are additional posts to help you get your kid's room more organized.
EASY TIPS WHEN ORGANIZING THE BABY ROOM - an on-site client experience
EASY ORGANIZING KIDS' AREAS CHALLENGE
SUPER EASY PLAYROOM ORGANIZING TIPS
SMALL NURSERY ORGANIZATION IDEAS
5 PRACTICAL BABY SHOWER GIFT IDEAS MOMMA WILL LOVE
Please note these are affiliate links through Amazon, and at no additional cost to you, I will earn affiliate fees if you decide to make a purchase.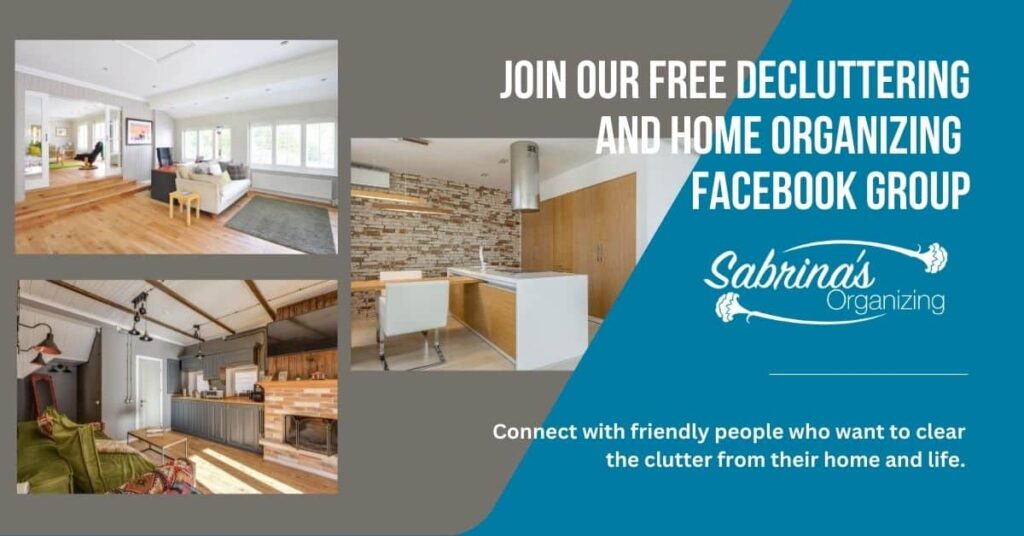 (Visited 465 times, 1 visits today)