Organizing a bedroom doesn't just mean organizing a closet or a chest of drawers. It also refers to organizing your bedroom nightstand. While nightstands take little time to organize, they can be an eyesore when going to bed at nighttime. And, during the night, in the dark, finding the one thing you are looking for can be challenging.
Several items can be stored in the nightstand. Below are just some I found over the years organizing my own, families', and clients' nightstands.
lip balm
eyeglasses
alarm clock
table lamp
hand cream
charging station
glass of water
surge protector
facial tissues
jewelry
decorative items
hair accessories
sleeping mask
phone
earbuds
watch
books
And a lot more!
We will discuss ways to make this small but necessary area more organized with handy organizing tips and tools.
Bedroom Nightstand Organization Essentials
How do I find the right nightstand for me?
First, let's start with getting the right nightstand to minimize clutter. Look for a table that has at least a few shelves or one or two drawers. If you wish to use something without drawers, have a closed, shallow bin to hold small items. This way, you don't need to worry about stuff tumbling over in the middle of the night.
Watch out for nightstands with open shelves. They sound like a good idea, but they can get quite dusty, which will add to your cleaning routine. And no one wants to add work to their chores.
I particularly like nightstands with legs so I can vacuum under them often to minimize the dust. I am not a fan of moving furniture constantly, so making it easier for me to clean is always a plus. (Please note these are affiliate links through Amazon, and at no additional cost to you, I will earn affiliate fees if you decide to make a purchase.)
How do I organize the inside of the nightstand drawer?
Now that you decided on a nightstand, you can start by organizing the little things stored on it. You don't want this area to be a junk drawer. My favorite way to organize a nightstand drawer is by using drawer organizers. You can get these in different sizes, and they can fit nicely in the drawer. If you write in a journal, getting a large enough bin to fit your journal is helpful so that nothing is lying on top of these divided bins. If you have deeper drawers, stop by your nearest dollar store and purchase some deep containers. (Please note these are affiliate links through Amazon.)
What should be in each drawer on the nightstand?
Nightstands usually have one, two, or three drawers. Each drawer should have its own purpose with the items you use, from most to least used.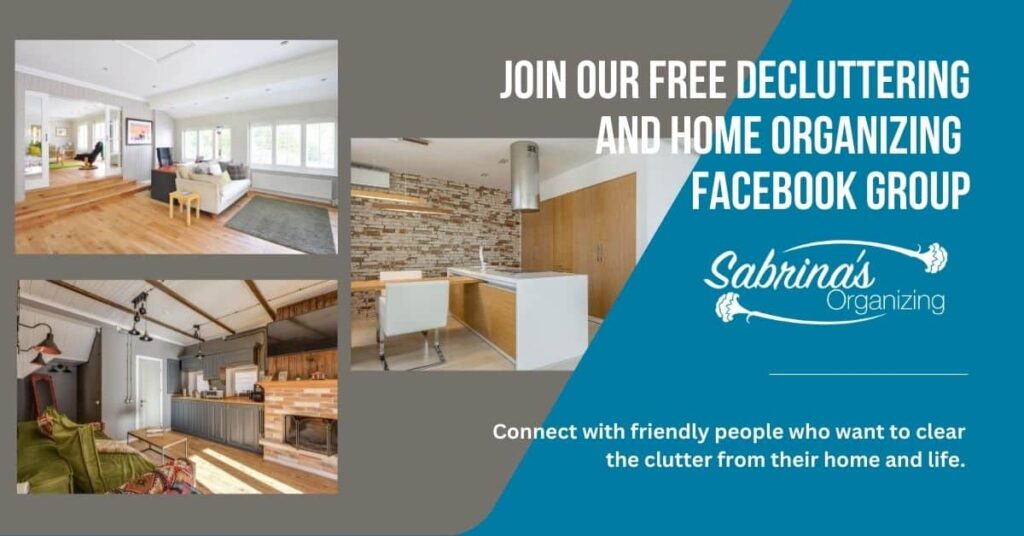 In the top drawer, there should be items that are used more frequently. These could be items you grab first thing in the morning or the last thing you grab at night.
The bottom drawer can be used for items that are less frequently used but need to be near the bed.
How do I store jewelry on top of the nightstand?
Have a place for your daily used pieces of jewelry. Like me, you take off your watch, rings, and other things when you go to bed. These items should have a home when you aren't wearing them. Look for a large enough bin for everything you need to take off at nighttime. You can store these items all in one container to minimize the number of things on your nightstand. It can also hold other things like cell phones and change. Here are some suggestions I found on Amazon (affiliate).
How do I organize charging cables on the nightstand?
Get some cable clips to help you keep your charging cables in order. Hiding them in the back of the nightstand will make it look less disorganized. I have a large one that I adhered to the side of my nightstand, holding several cables. When nothing is plugged in, the cables can easily be tucked on the side where no one sees them. (Please note these are affiliate links through Amazon.)
How do I store books on a nightstand?
And lastly, if you want to store a book or two you are currently reading on your nightstand, look for bookends that can easily hold the book upright. Or, you can use an empty drawer to store the books. Keep in mind that if you have too many books on your nightstand, it can get messy and will collect dust. Breathing in a lot of dust on a nightly basis isn't good for anyone, so improve your health by minimizing the dust in your bedroom. These items are from Amazon (affiliate).
Each person's nightstand is personal to them and should be organized to help them find things in the dark and during the day. While we store many things on and in our nightstand, make sure everything has its place to make the area appear less cluttered. These items above are just the main organizing essentials for any nightstand. Make sure you organize the other items that weren't mentioned to make it a well-organized nightstand. I hope this helps you get inspired to organize your nightstand today.
Below are posts from other experts that will help you organize your nightstand.
How to Organize A Nightstand
Tips for a Clutter-Free Bedroom Nightstand
The Ultimate Guide to an Organized Nightstand
Now it's your turn. How does the top of your nightstand look? What else do you store on your nightstand? Please comment on how you organize it below so others can get even more tips. Sweet dreams!
Visit our other bedroom organizing popular posts!
Please note these are affiliate links through Amazon, and I will earn affiliate fees if you decide to purchase at no additional cost.
(Visited 3,134 times, 5 visits today)