Each summer, I like to do a different home improvement project. This season was no different. I decided to do a cork flooring bedroom project. I decided to remove the carpet in the smallest room in our house. It's our daughter's room. Visit our other post where we used cork flooring in my son's room.
Jump to:
Benefits of doing cork flooring in the bedroom (the reasons why we went with cork):
Softer on the feet than hardwood.
If you get floating floor interlocking boards, you can easily install them.
Floating floors can easily be removed in the future if a new buyer wants to carpet.
Don't have to worry too much if the wall is not straight.
Hyperallergic - great to help people minimize their dust allergies.
Supplies to install cork flooring
The supplies were pretty simple.
Premium Underlayment
Cork flooring is enough for your room and closet, and we added 10% more - we purchased it through Floors USA
White corner round
Cork lookalike threshold
Tools:
Table saw
Exacto knife
Molding saw
How much did it cost?
It cost us about $1200.00, including everything and the corner round.
Here is the before picture of the room.
**AD from Cricut Maker**
As you can see, the carpet was getting shabby, as it should be, since it was 20 years old. The padding was going too. It was also stained from several art projects my daughter loved to do in her room. Trust me; it is there.
How to install cork flooring in a small bedroom?
Clear out the room and remove the carpet.
My son and I cleared out of the room and started removing the carpet.  Cut and rolled up the carpet in three feet strips and taped it together with duck tape worked great and was easy to carry.
Inspect the floor and Vacuum it.
Then, we moved on to cleaning the floor and inspecting it.  Was it level? Where are the areas of the baseboard we need to repair?  Was the plywood loose?  Did it need more screws? We added the nails to reduce squeaking. And we made sure that the floor did not have any major unevenness. It looked pretty good to us. Vacuuming the floor a few times to pick up all the backing dust from the carpet was essential.
**AD from Cricut Maker**
Add the underlayment and attach the strips together to make one large underlayment flooring.
We used this underlayment from Lumber Liquidators (AKA LL flooring). It is supposed to reduce noise. You see, our daughter is a dancer, and she dances in her room. With the carpet, it sounded like an earthquake was happening right above our heads in the kitchen. And after we did this project, we asked her to dance around while we were cooking dinner, and we heard very little. Boy, were we pleased?
We made sure to add the underlayment to the closet as well. We took out the customized closet unit and cut the bottom to make room for the flooring. This helped, so we did need to make more holes in the wall when reattaching the closet shelves.
This image shows the underlayment.  It was easy to use, and we were able to go around the door open quickly.
Wait 3 days for the flooring to acclimate in the room.
After we had picked up the flooring, we had to wait three days for the wood to acclimate to the room.  This task helps with reducing the expansion of the wood.  At this point, we decided to paint the walls a gray taupe color. It looks nice with the flooring.
Add the quarter round that was installed and painted.
We then installed the corner round with a nail gun and finishing nails. After, we added caulk around the cracks of the molding and then touched it up with white glossy paint.
This product is a floating floor that is interlocked and not glued down. It was super light and easy to manage. To cut the boards, we needed to use a table saw. The cuts were super easy to do on a table saw.
Add the threshold to the door opening to cover the other flooring between the rooms.
We needed to buy a threshold that was in the same texture as the flooring. It gave it a complete look instead of getting a threshold in metal.
**AD**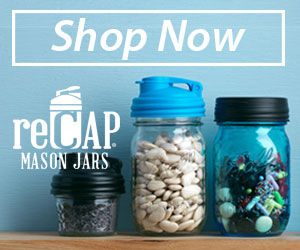 Feel free to check out different ways to use Peel and Stick Wallpaper.
Reveal:
Drum roll, please!  Here is the finished room.  After two weeks of work, we were able to finish the project.
Here is the video of the transformation. I hope you enjoy it. Feel free to visit our YouTube Channel and follow us today for new, updated To Do DIY videos!!!!
Feel free to visit these posts to get more tips about cork flooring installations.
How to Lay a Cork Floor from This Old House
How to Install Cork Tile Flooring from Family Handyman
We did other things in the room too. First, we painted it and decluttered it to make it easier to manage.
Then, we created a headboard out of the peel-and-stick flowers.
My daughter and I used removable stickers to make a headboard for her bed and to decorate her desk area for now.
Please share if you liked it. Leave a comment below on what you liked about the project. Have you done something similar? Please let me know by commenting below.
Visit our other bedroom organizing posts!
Please note these are affiliate links through Amazon, and at no additional cost to you, I will earn affiliate fees if you decide to make a purchase.
(Visited 5,209 times, 3 visits today)