Does this ever happen to you? Arriving home from the grocery store and placing all the pantry items away, you are so proud of how you organized it. You think to yourself, "This pantry looks great." The next day, you go into your beloved pantry, and there it is, the perfectly organized space you were so proud of, destroyed by other household members. =( If you are like so many others I know, this is a common issue. I know firsthand how unruly a pantry can get. Today, I will share my favorite tips to keep your pantry organized forever and my pantry makeover in my tiny pantry.
Jump to:
To keep the pantry from getting disorganized every time someone is in it, here are DIY ways to keep the pantry organized:
The pantry needs to have labeled zones that every family in your home can understand.
Create zones in your pantry.
Some examples of pantry zones are baking, weekly meals, herbs and spices, canned soups, canned vegetables and fruits, pasta, grains, condiments, legumes canned and dried, bulk items, paper products, and drinks.
Decide which part of the pantry you want these zones to be.
Now that you have divided your items into groups (zones) determine where you want to place the items. Each zone should be labeled clearly and easy to understand. Instead of labeling a bin "our snacks," instead use "gluten-free snacks" or "regular snacks" if you have family members that are gluten intolerant.
Pick the right shelf for the different items.
Each shelf should be designed for the people who will be using it. Some items for young children may need to be lower on the shelves until they have grown enough so you can place them higher on the shelves. The easiest way to keep this pantry organized is to assign the shelves by weight of items and frequency of use. Below I divided the pantry into three parts - bottom, middle, and top.
Large and heavy items are closer to the bottom of the pantry.
They can be placed on the floor and/or the bottom shelves. Examples of the items at the bottom are juice boxes, broth, soda cans and bottles, cases of water, pet food, pet snacks, and small appliances stored in the pantry.
Frequently Used Items are stored in the middle of the pantry.
The frequently used items should be in the middle of the pantry. Some examples of things stored in this area are pasta boxes, rice containers, food used for cooking, lunch ideas items, healthy snacks, and bread.
Infrequently used items are stored at the top part of the pantry.
And the occasionally used and lighter-weight items should be stored at the top. Items on this shelf are paper towels, napkins, party supplies, and platters.
To help determine what each shelf and zone you want, answer these questions to decide on your personal pantry needs:
What items do you use when baking?
What products do you use regularly?
Are there pantry items you use on certain days of the week?
Do I entertain often and at the last minute?
Can all my things fit into the pantry, or do I need to store items in other areas?
When organizing your pantry, do these tasks to make for a smooth update:
Clear out the entire pantry. Then, sort your pantry items into groups. These groups will become your zones. Here's a list of things you can use in the pantry.
Add organizers for the different zones.
Each zone could use a different organizer depending on the area's purpose and products that will be held on them. Below are some of the organizers that work well in a pantry.
Please note these are affiliate links through Amazon, and at no additional cost, I will earn affiliate fees if you decide to make a purchase.
Rotating organizers:
Rotating organizers are an excellent option if you have the space for them. There are single and two-tier options depending on what you are placing on them. You can easily store spices and herbs on these organizers.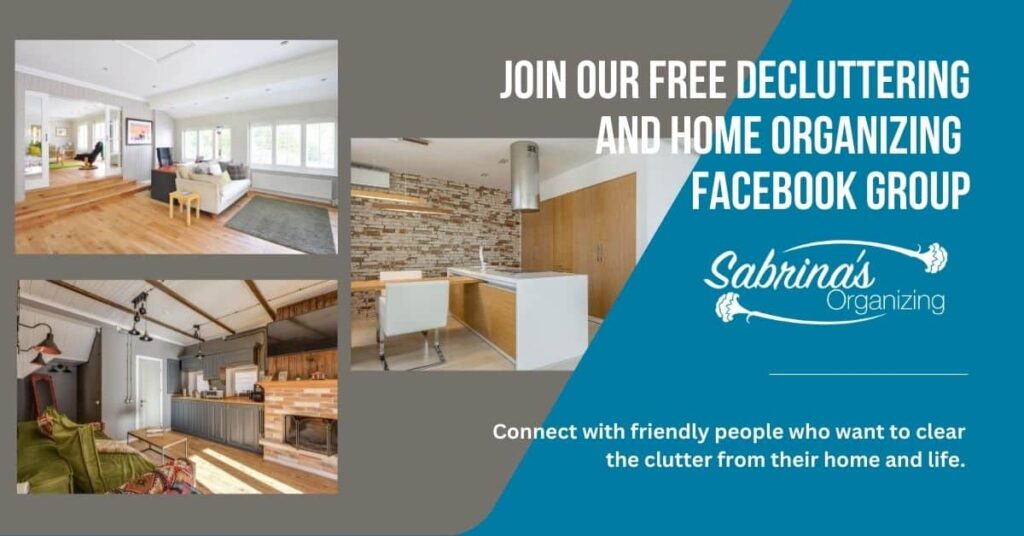 Tiered shelves:
Tier shelving for canned goods works well, but you have to be vigilant and push the older cans forward so you can see them. They can also be used for mason jars that store other dried foods.
Sturdy Single shelves:
These sturdy stand-alone shelves are great for pantries that have fixed shelves that are far apart from one another. This brings up the items in the back to help visually see them.
**AD**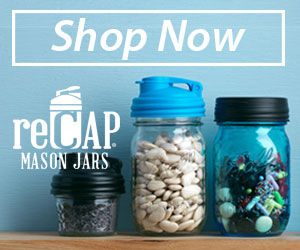 Can Organizers:
I like to have cans on can organizers
. I have two of them, similar to the ones in the picture above. They are very useful and keep cans always moving forward.
Canisters and food-safe mason jars:
Canisters are great for bulk products, like flour, nuts, sugar, etc... Make sure you get large enough containers for the size of the product you usually buy.
Baskets (large or small):
Then, use baskets to hold several small things in groups. The larger the bin, the heavier it will be, so stick with smaller manageable-sized containers. Some popular bins on wire shelves are wicker, acrylic, plastic, and wire baskets. They all work well.
Label baskets if you decide to use them so everyone can see where things belong. Use clear plastic bins if you have family members who need to see where the items go. Below are label options from Amazon (affiliate).
Here are some additional tips to help you keep your pantry organized.
The ideal depth for a pantry.
When possible, use 15-18 inches deep shelving. The more shallow the shelf, the easier it is to keep organized and not lose anything in the back of the pantry.
How to organize deep-shelf pantries?
If you have deeper shelves, use baskets to store grouped items so you can easily slide them forward. You can also install pull-out drawers if the shelf is sturdy and well-mounted.
How to organize a door in your pantry?
If you have a door for your pantry, use over the door shelving unit to maximize your space. Look for ones with deeper bottom shelves. They will help with storing items like cereal and dried goods. Below are some options from Amazon.com (affiliate).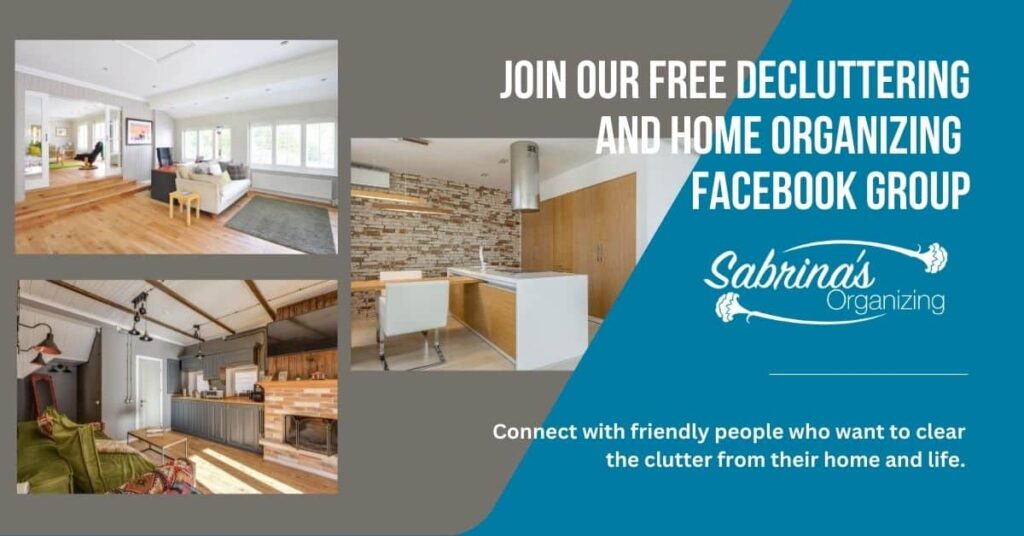 Check out our 6 CRAFTY OVER THE DOOR HANGING ORGANIZERS TO MAXIMIZE YOUR KITCHEN SPACE post to give you more tips!
How to organize with wire pantry shelves?
Wire shelving is standard in pantries and can be an obstacle when organizing. Below are suggestions on what to do to make wire pantry shelves more usable.
First, cover wire shelves with plastic liners so nothing can fall between the wires.
Pick the right organizers that will sit properly on the wire shelving. The more solid the bottom organizers work best for wire shelving.
Get family members involved in the planning and organizing of the pantry
Above all else, ensure everyone knows where everything goes in the pantry. It doesn't matter how large or small your pantry is; if users do not know where to put things, they will never stay organized.
And to maintain a well-organized pantry, don't forget these routine steps!
Review and adjust your zones every few months. Making modifications will keep your pantry organized longer.
Make sure all the groups still fit in the space you assigned for them.
Replace any labels that may have broken.
Create new labels for new group items that may be created.
Keep reminding everyone about where items go. You may sound like a nag, but it does pay off.
Now that you learned how to keep your pantry organized, I will share with you the steps I had to take with my pantry to get it to function better in our home. Let me give you the back story.
The Before and After Small Pantry DIY project.
We remodeled our kitchen in 2014, and the pantry was one area I needed to make accessible since I never had a pantry before that point (we had to do a makeshift pantry in the hallway off the kitchen, feel free to check it out here). So, we installed 18-inch deep shelving to allow for more space in the kitchen. While it worked for a while, it needed some tweaks. First, I started by adding larger white Ikea bins, which worked well since I could slide them out quickly. These bins were used for pasta boxes, gluten-free snacks, dog treats/food, and broths.
But now, I needed to take another look at my pantry because two shelves were not working out. It was the condiment and legumes shelf and my canned goods and lunch idea shelf. Here's how I corrected this issue.
BEFORE Pantry modification:
As you can see, the other shelves were organized, but these two shelves were not.
How long did it take to reorganize my pantry?
It only took about 1 hour to freshen up my partially organized pantry. I already had the needed organizers, so there was zero cost.
Things I used for the update:
Below are the products I used for this pantry update.
Label maker and label cartridge
How I organized my pantry?
First, I removed all the items from the shelves that were cluttered. Removed them, determined the things that were too far gone to enjoy, and disposed of them.
Next, I sorted all the items on the countertop from these two shelves.
Then, I went through my legumes, pulled extra mason jars I already had in another part of the kitchen, and filled and labeled them.
To help see what each mason jar name is, I added a label maker printed at the top rim of the lids. This helped me when I needed to see what item needed replacing before shopping.
I then moved the condiments to the top left and was able to modify the canned organizers so the second shelf down one was just for items to use for cooking and the third one down was items to use for lunches like soups.
The Pantry Freshen-Up Reveal
And this is how my pantry looks now. I love it and can see all my condiments and sauces when I am making my recipes. Yay! Just a slight modification made a world of difference in this small pantry. I have more room now!
The below image is a side-by-side before and after of my pantry.
The image below shows the top shelf's appearance before, during, and after.
Well, there you have it, ways to help you keep your well-used pantry organized. Now it's your turn.
What tips do you have to keep your pantry organized? Do you love the layout of your pantry? What is your favorite part? Feel free to share below.
(Visited 1,225 times, 1 visits today)