How's your kitchen? Does everything have its place? Well, this month, your challenge is to get your kitchen organized!  I mean really organized - not just cleared countertops.
First, go through the following Areas/Zones in your home and look at the areas with a fresh eye. Pretend you are a stranger that was staying in your home and wanted to make dinner.  Will you be able to do those tasks easily? What struggles do you encounter? Then, ask your kids and partner to go through the kitchen and see if they can find other obstacles that stop them from finishing the task at hand. Is there anything else they want to change?
From the results of the task above, write down the problem areas in your kitchen in order of importance to you and your family.
Now it's time to get down to business and organize this kitchen! 
Below are my posts and fellow Professional Organizers posts to help you organize these kitchen areas.
Feel free to come back and visit these posts while you are organizing.  Remember to take your time.  It's not important to go fast through the areas. It's more important to organize the area completely and effectively.
General Tips
10 Kitchen Organizing Essentials by SQ
7 Ways to Maximize Wasted Space in Kitchen by SQ
Adding Storage to Kitchen by SQ
Kitchen Clutter Culprits by Seana Turner from The Seana Method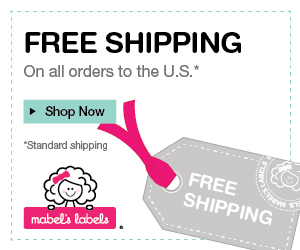 Baking Zone
Tools Needed In Your Baking Zone by SQ

Prep Zone
Organizing Spices and Herbs by SQ

Pantry Area
How To Keep Pantry Organized by SQ
6 Simple Tips to Spring Cleaning Your Pantry by Christine Stone from Neatly Designed
Pots and Pans Drawers
Tips for Organizing Deep Kitchen Drawers by Hilda M. Rodgers from Overwhelmed To Organized
Want to Organize Your Home But Are Stuck? Check out this product! You can do one card task a day and get it done!

Visit Release Repurpose Reorganize (affiliate) website to purchase these motivating deck of cards.
Storage containers Area
DIY Food Storage Bag Holder by SQ

Refrigerator drawers and shelves
Cool product - Fridge Binz by Stacey A. Murray from Organized Artistry
Command Zone
How To Keep A Family Command Station Organized by SQ
DIY Kitchen Paper Management System by SQ
Organizing a Home Drop Zone by Nancy Haworth from OnTask Organizing
Junk Drawers
What to Keep in Your Junk Drawer by SQ

Kids Snack Area
Organizing Kitchen Tips For Back To School by SQ

Please leave a comment below with any questions and how your process is going.  I am here to help and will get back to you as quickly as possible.  Good luck!  What area of the kitchen do you struggle with the most? Please leave a comment below.
(Visited 506 times, 1 visits today)