Organizing your fridge can be a daunting task. Moving items around to find that one thing you need, then realizing that it had expired in the back of your fridge, is frustrating. I do not like it one bit! I make it a goal for our house to minimize waste, and when the refrigerator is disorganized, we waste so much food, money, and time looking for things. To make this space more functional and easy to use, I am sharing lots of tips to keep the refrigerator organized always.
This post will be divided into three organizing tips sections for the refrigerator. Select the section below for tips in that area.
Jump to:
Why should I organize my refrigerator?
Organizing the refrigerator has many benefits to you and your family besides just saving money and time.
The first benefit of organizing a refrigerator is that you help prevent bacteria and mold from forming. When you organize the fridge, you usually start by removing everything and disinfecting/cleaning it. When I was growing up, my mother made it a habit of doing this task at least once a month. We would take everything out, place things on the counter, and clean the refrigerator with white vinegar and water. Pulling out the drawers, shelves, and door bins and washing them in the sink helped remove any odor or stain that may have been lingering.
Placing things in like areas helps everyone find items when they need them. Creating zones in the refrigerator will allow for quick use of ingredients allowing nothing to go bad before use.
Encourages healthy snacking. If you have clean fruit, well organized in the refrigerator, your family can easily find healthy snacks instead of reaching for processed things.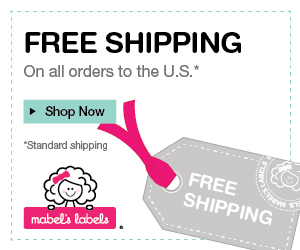 Note: all these areas may not apply to you and your situation. Please pick and choose the tips that work for your family.
Refrigerator Shelves Organizing Tips
(Note: the links below are from affiliate stores, like Dollar Tree and Amazon, if you click through, I will receive a small referral commission at zero cost to you.)
***AD*** from Released Repurpose Reorganize: My List Simplified journal is a wonderful organizing tool for planning a move or a renovation. Use it to corral all the to-dos.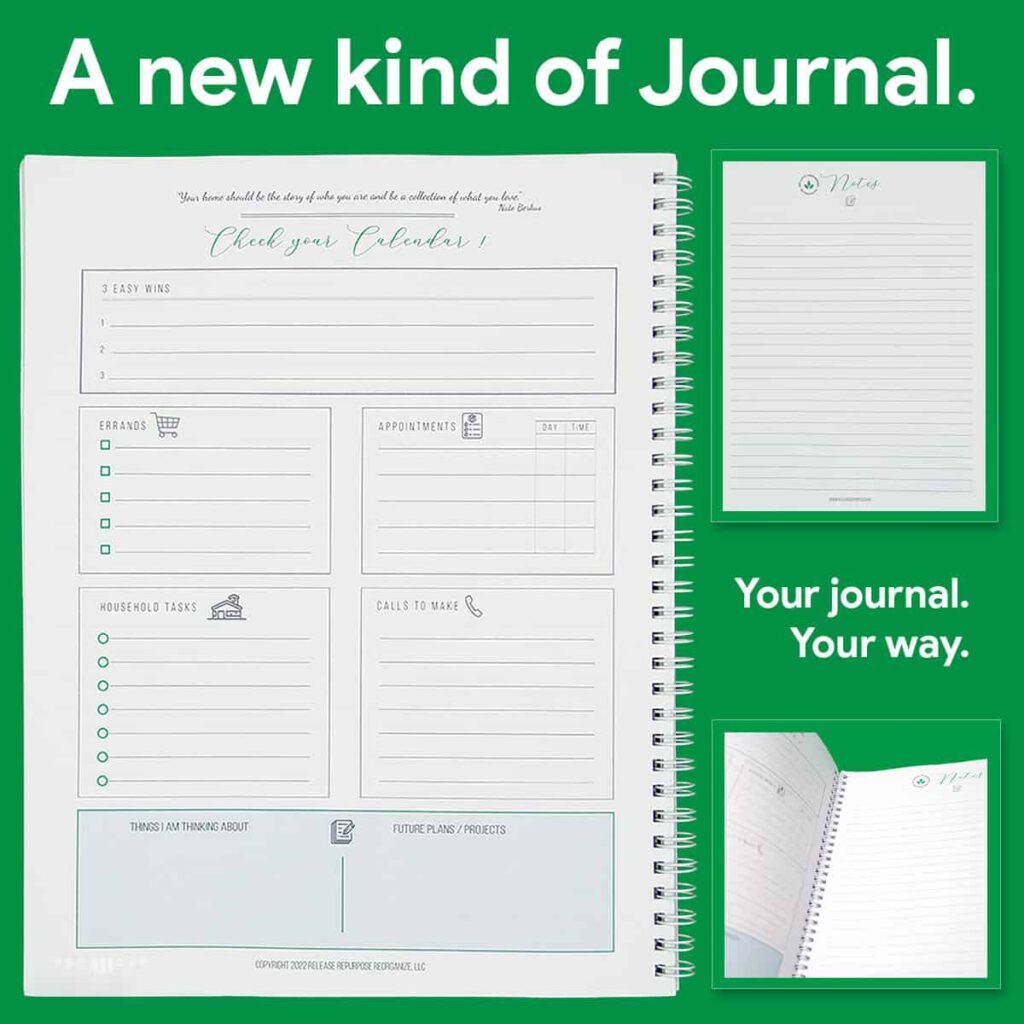 Use a narrow acrylic bin to hold all your yogurt containers.
This tip helps the yogurt not to fall over. Some are glass and can easily break things and fall if not contained in an acrylic container.
Use plastic containers for lunch snacks.
Add plastic storage bins containing small refrigerated lunch snack items to keep them contained. You can buy some that are from the Dollar Store.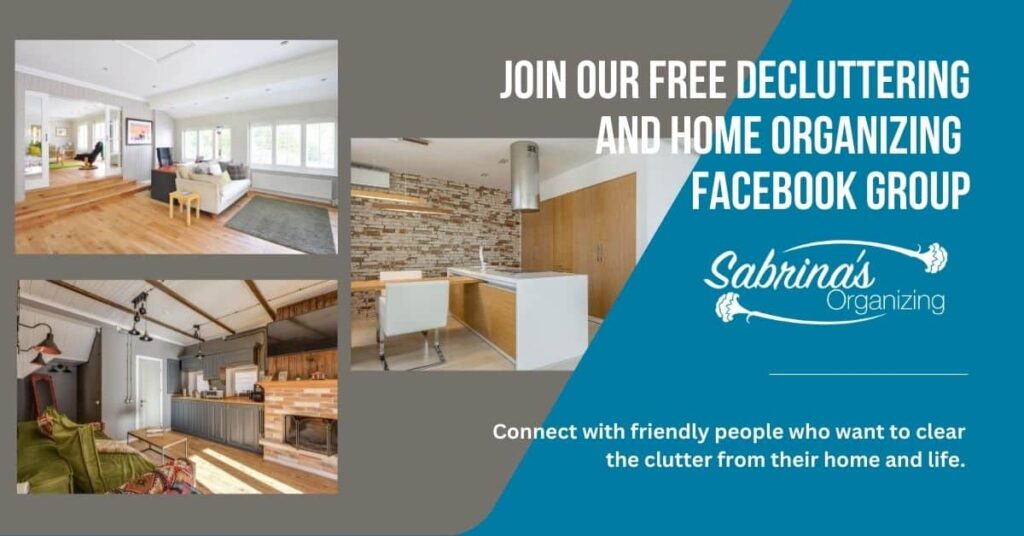 Install a small plastic tray for raw meat. Label it "for raw meat."
Instead of using a plate, have a plastic container that is dishwasher safe in the refrigerator when you need it for meat. 1. It will contain any drippings when defrosting. 2. Nothing else will touch the meat to contaminate the fresh / no-cook ingredients.
Use baking soda refrigerator boxes to help reduce smell and keep the refrigerator fresh.
Change your baking soda box every three to six months to keep your fridge fresh. If you don't have baking soda, I found that a piece of charcoal in a bowl works too.
Have a deli drawer or bin for all your lunch meats and cheeses.
This way, when you need to make a sandwich, you can pull out the entire bin instead of the individual items.
Place Food Intolerant family members food in their containers.
If you have food that needs to be separated for the food intolerances family members, you can place them in a plastic high side container.
Place your eggs in the fridge, not on the door.
I like to put the eggs on the backside of the tray close to the bottom of the refrigerator. Purchasing an egg tray and removing the cardboard will keep the eggs colder.
Wrap leftovers in glass square containers with durable lids so you can stack them.
Stacking food is key in a refrigerator. Buying durable glass containers with attachable lids will keep the lids secure when stacking.
Assign an area for each child's lunch.
If you want to have your kids make their lunch, assign a bin or area in the fridge. They can place the food in this area to keep cool the night before and pull it in the morning.
Milk should be placed on the shelf.
The door is too warm for milk. It should always be placed on the shelves to help it stay fresh longer.
Refrigerator Doors Organizing Tips
Now, let's visit the bins on the doors whether you have a french door or standard door refrigerator. Assigning areas to these bins is critical for a well-organized refrigerator.
Have all the condiments in the same bin.
Keep all your condiments for sandwiches in the same bin for easy pull-out.
Keep all the salad dressings in one area.
If you have several salad dressings in your refrigerator, keep them all in the same area on the door.
Keep all the Ice Cream toppings in one bin.
If you like to make sundaes, place all the ice cream toppings in one bin.
Pickled items can be stored together in the door bin.
Gather all your olives, pickles, artichokes jars, etc... for this area. This zone is excellent when an impromptu company comes over, and you want to serve them a delicious, simple antipasto platter.
Label the bins you add to the shelf.
You can label all the bins and shelves if they are assigned for particular items. You can name the bin by the person's name if it is for someone with a food intolerance. Or, you can add the zone or like items' names to the front of the bin or shelf. I like using a label maker because the labels remove easily.
Refrigerator Drawers Organizing Tips
Drawers can be used for lots of things. Whatever you decide to store in them, keep these tips in mind.
Use your drawers for veggies and fruit.
Read the refrigerator manual to learn about the humidity drawers. High-humidity drawers (airflow is restricted) are intended for leafy greens, broccoli, herbs, carrots, etc... Low-humidity drawers (airflow is allowed) are good for apples, pears, stone fruits, and tropical fruits. If you want to learn more about humidity drawers, check out this post.
Add liners to the drawers.
Liners not only make the drawers look pretty, but they also absorb any spoiled food. You can easily discard them and add a new one without dirtying the drawer.
Use the drawer for raw meat.
If you have a bottom drawer or shelf you are not using for vegetables or fruit, try using it for raw meat. It will contain any drips that may fall when it defrosts.
Keep all the deli meat and cheeses together.
If you have a deli drawer, keeping all these items together will make it easy to find when you want to make a sandwich.
Now that we have shared all these different tips let's talk about how to create the zones in the refrigerator.
Creating Zones in the Refrigerator
Creating zones is the best way to keep the space organized because everyone will know where things are. Whether the items are stored on the door, shelf, or drawer, assigning places will help everyone know where the items are and if you need to buy more. For details, visit HOW TO MAXIMIZE SPACE IN YOUR REFRIGERATOR WITH ZONES. Below are some additional tips.
Creating food zones for the right temperature in the refrigerator is essential.
When the doors are open, the items on the doors will cool the fastest. The things that should be on the doors should be items that can handle the drop in temperature. These items could be salad dressings, pickled items, and condiments.
Pick the right areas on the shelves for food.
And, lastly, the top shelves could be warm on one corner and cool on the other if you have an ice maker built into your refrigerator, as we do in our french door refrigerator. Adding a refrigerator thermostat to that area and determining what temperature each section will be will help you decide where things go.
That's it for now. I hope these tips help you organize your refrigerator. By taking action, you will be able to find the items you need when you need them quickly and be able to save time, food, and money in the process.
What is the best organizing tip you use in your refrigerator to keep your refrigerator organized? Please leave a comment below. I would love to hear from you.
Visit our other posts about refrigerator and freezer organization.
HOW TO TRANSFORM A REFRIGERATOR DRAWER LIKE A PRO
HOW TO ORGANIZE A FREEZER LIKE A PRO
(Visited 603 times, 1 visits today)