Organizing your fridge can a daunting task. Moving items around just to find that one item that expired in the back of your fridge.  Isn't that so frustrating?  I don't like it one bit, wasting money and time looking for things in the fridge, ugh.  To help you, here are 10 tips to keep your refrigerator organized all year round.  I have used these tips myself and they worked to keep my fridge organized.
How to Keep Your Fridge Organized
TIP 1. Use a can organizer to hold all your yogurt containers.
TIP 2. Add plastic trays that hold small lunch snack items to keep them contained.
TIP 3. Use a small plastic tray for raw meat. Label it "for raw meat."
TIP 4. Change your baking soda box every six months to keep your fridge fresh smelling. It is an excellent time to clean out any expired bottles as well.
TIP 5. Have a deli drawer or bin for all your lunch meats and cheeses. This way, when you need to make a sandwich, you can pull out the entire bin instead of the individual items.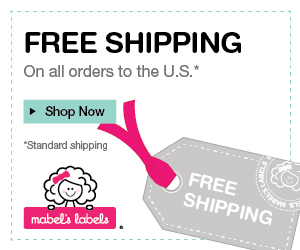 TIP 6. Place your eggs in the fridge, not on the door. I like to put the eggs on the backside of the tray close to the bottom of the refrigerator.
TIP 7. Wrap leftovers in glass square containers that have durable lids so you can stack them.
TIP 8. Use your drawers for veggies and fruit. Here are some liners for the drawers to keep them dry.
Want to Organize Your Home But Are Stuck? Check out this product! You can do one card task a day and get it done!

Visit Release Repurpose Reorganize (affiliate) website to purchase these motivating deck of cards.
TIP 9. Assign a place for your kids' lunches in the fridge so they can make their lunches the night before.
TIP 10. For your door bins, assign each bin a particular action, such as Toppings for salad, Toppings for sandwiches, marinades, and sauces, Toppings for ice cream, Pickled items. Here is another shape of the bins above to use for these categories if you run out of space on the door.

Well, there you have it. That wasn't too bad, right? By taking action on these tips, you will be able to find the items you need when you need them quickly and be able to save time in the process. What organizing tip do you use in your refrigerator to keep your refrigerator organized? I would love to hear from you.
Visit our other posts about refrigerator organizing. 
HOW TO MAXIMIZE SPACE IN YOUR REFRIGERATOR WITH ZONES
HOW TO TRANSFORM A REFRIGERATOR DRAWER LIKE A PRO
(Visited 520 times, 1 visits today)