Kitchen remodeling is the hardest project in the home. So, because of that, we waited a long time. Now, we finally finished our kitchen remodel. These three posts will talk about the entire process and how we organized our space and stuff, before and during the process.  I have included kitchen remodel project tips and zones to add to your new kitchen as well throughout these posts.  I hope you enjoy them.
First, let me give you some background information about our kitchen. We purchased a new home almost 19 years ago. My husband and I bought into a larger development. So, when they designed the kitchen. which is 10 feet wide x 20 feet long, they didn't use all the kitchen. Only one-quarter of the kitchen was cabinets. The rest was for dinette and a bar area. And, the peninsula was blocking the entire room. So you had to walk around the peninsula to get to the other side of the kitchen. Oh, I didn't mention that we didn't even have a pantry in the room. Annoying, right? Because of this layout, the entire wall to the left could not be used for anything.
HERE ARE THE BEFORE PICTURES:
We started out by finding a contractor through Angie's List. A client referred a contractor to me that she used for a few home projects. She highly recommended him. The company name was Total Home Solution. So, when I went into Angie's List, we did a search and found that he had great references. So, we called him.
We had a meeting in September 2013 where we discussed our ideas and found out about the cabinet suppliers. We needed lots of storage because, being a home organizer, I wanted to have a place for everything kitchen related in the kitchen that wasn't in the kitchen because of the poor design. And, if I was going to do this, I was going to do it the way I wanted it and that was with lots of cabinets. We took our time with this process to make sure everything was included.
The design process took several months. We didn't finish the details until February 2014. There were meetings with cabinet designers, visits to stores to find pulls and knobs, countertop and flooring. As well as, making sure all the areas(zones) we needed were included in the design.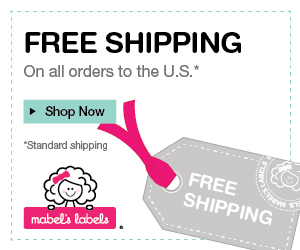 Here are the zones we added in our new kitchen with the kitchen cabinet manufacturer's representative, Rich's help at Pete's Lumber.  By assigning zones to different areas of the kitchen, it makes it easier to see what we were missing and what cabinets we wanted in those areas.
Visit Sur La Table for Amazing Cookware! (affiliate)
Zones to add to your new kitchen
Command zone was near our phone and light switches next to the refrigerator.
Baking zone was on the other side of the refrigerator in the upper cabinets.
Washing zone was near the sink next to the dishwasher
Cutting and the prepping zone was on the other side of the sink.
The cooking zone was next to the range on the right side.
Beverage zone was next to the pantry on the other side of the kitchen.
Pantry area zone was near the beverage area.
HERE ARE THE AFTER PICTURES:
You may wonder what we did with the older cabinets. Well, I felt so guilty that we were getting rid of the few cabinets we had so I asked around if anyone wanted them. Lucky for us, a client of mine took them all for her shop. As we took down the cabinets, I thought of when we saw them put up the first time. We were newlyweds and young. How clean and new space was, how we loved to see the new kitchen. We were happy to have a new house, a new home to start our lives together. So, as expected, this was a little emotional for me. But, as the process progressed and the issues handled, I started feeling better about the transformation and space.
The next post is how we organized our stuff so we knew where everything was while we were dealing with the kitchen remodel. Hope you come back and check it out.  Please share too.
Please note these are affiliate links through Amazon and at no additional cost to you, I will earn affiliate fees if you decide to make a purchase.
Want to Organize Your Home But Are Stuck? Check out this product! You can do one card task a day and get it done!

Visit Release Repurpose Reorganize (affiliate) website to purchase these motivating deck of cards.
(Visited 411 times, 1 visits today)