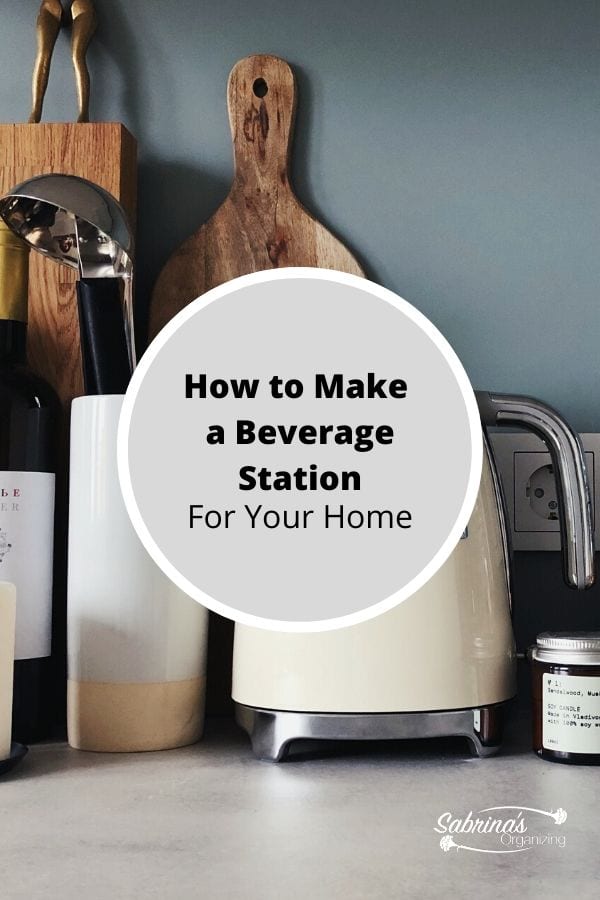 Having a beverage station in your home will organize all your drinks and glassware allowing for a easy and relaxing morning routine.  Let's create a beverage station in your home.  I love this idea!  We have one in our home and use it all the time. The kids love it!  It doesn't need to be big.  It just needs to be functional for you.  You can do what you want with it. You can add liquor only, or make it family-friendly with teas, hot chocolates, and coffee.  This list is just to start you off.  Feel free to customize it to your particular situation.
Jump to:
Below are several links to Amazon.com. If you click through and purchase something on Amazon, I will receive a small commission at no additional cost to you.
Just gather these items from around your house and find one place to put these things. If you want to create something like this and don't have lots of money, visit your nearby dollar store. They have many of these items.
How to set up a beverage station?
First, gather all the things you would like to add to the station. The list below will help. Add items to this list for your particular situation. For your convenience, I shared items I found on Amazon (affiliate) to give you a visual of what is on the beverage station list.
Supplies You Can Use in Your Beverage Station.
Glasses and Mugs for your beverage station
Wine and Beer Glasses
Tall glasses
Short glasses
Shot glasses
Espresso mugs
Snifter
Hot coffee mugs
Tea mugs
Beer Steins
Ice Tea glasses
Small Appliances for your Beverage Station
Coffee maker - programmable is preferred for easy use.
Electric tea kettle or stovetop tea kettle
Keurig or Espresso machine
Extra Supplies for Your Beverage Station
Powder drinks
Coffee and coffee supplies
Tea and tea supplies
Liquor
Beer
Sodas
Club soda
Tonic water
Juice
Coffee grinder
Pitcher(s) of water
Sweeteners
Other Tools for the Beverage Station
Corkscrew
Ice Bucket
Cocktail Shaker
Napkins and Dish Towels
Toothpicks
Straws
Small drink napkins
Lemon and Lime Holder
***AD*** from Released Repurpose Reorganize: My List Simplified journal is a wonderful organizing tool for planning a move or a renovation. Use it to corral all the to-dos.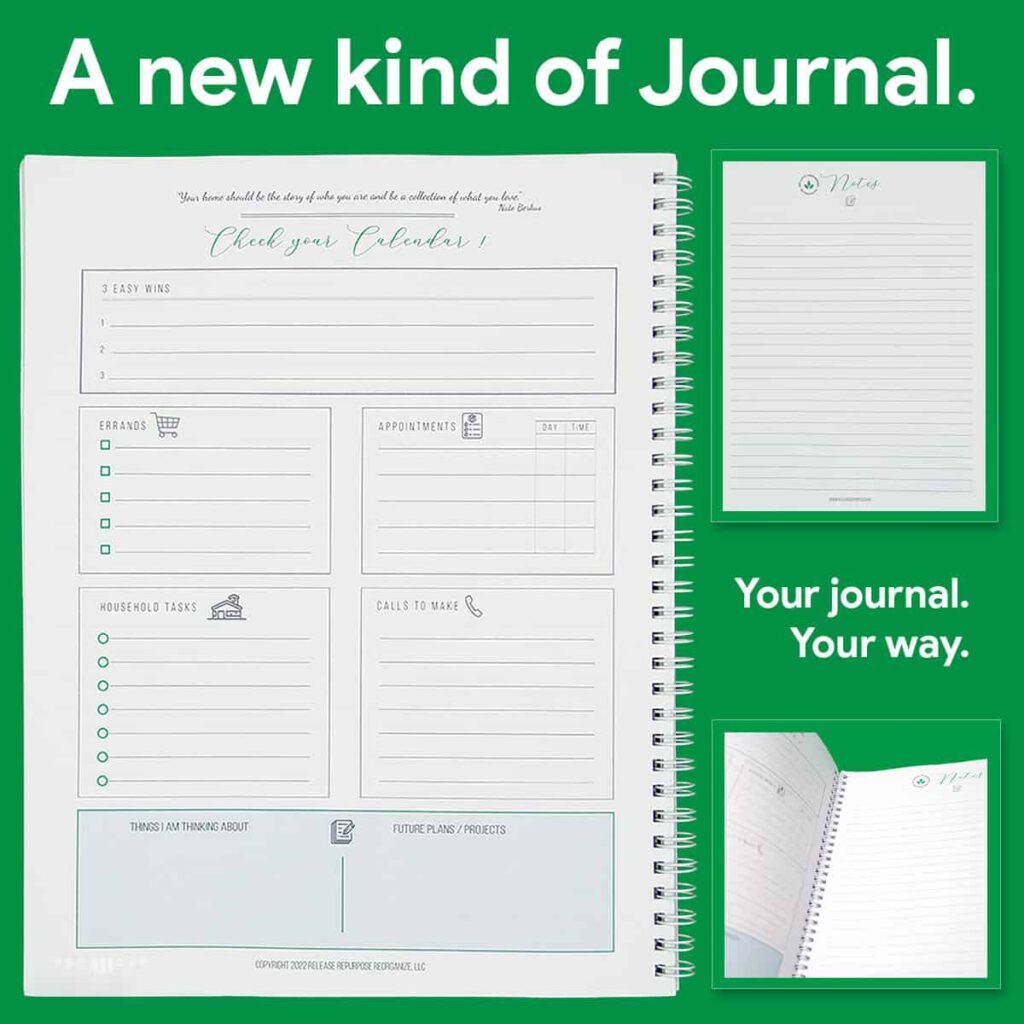 Here is a beverage checklist image you can use and share.  I added spaces for you to fill in your supplies list. Enjoy.
Find a place for the beverage station.
Second, decide on a place that your beverage station will be.  We use a corner of the kitchen away from the cooking area.  This way, at parties we can have two different parts for the people to get their food and their drinks.  It works beautifully.  Make sure all your items fit in the space. Below I found some bar furniture from Amazon(affiliate).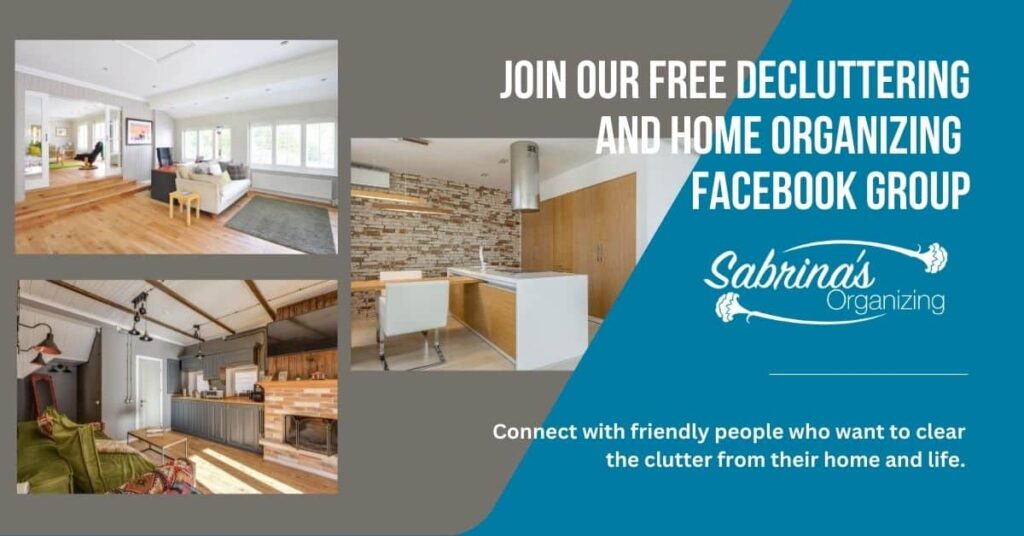 Then, organize the items by type of beverage.
All the mugs in one area.  All the wine glasses in a zone, etc...  Don't forget to add the supplies you would use here too, like, juice, tonic water, club soda, beer, wine, etc...
That's pretty much it. Feel free to print out the above list to keep in the area, so you can check off items that you may need.
Hope this helps you and your family create your beverage station. If there are things I missed on this list, please feel free to leave a comment below with the name of the item so others can see it too.
Below are some posts I found about how to organize a beverage station. Feel free to check them out for more inspiration.
Small Organized Spaces: How to Organize a Kitchen Drink Station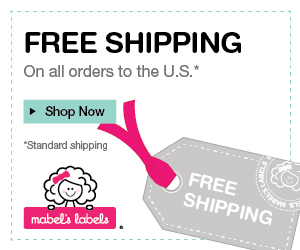 How to Organize a Beverage Station
Visit our ORGANIZING A KITCHEN FOR EASY MORNINGS for ideas on how to simplify your morning routine which includes the beverage station.
Please note these are affiliate links through Amazon, and at no additional cost to you, I will earn affiliate fees if you decide to make a purchase.
(Visited 3,028 times, 21 visits today)