****Visit our "Disclosure Policy and Cookies" for details. Affiliate links appear on this page from Google Adsense, Amazon, Order Out of Chaos, Impact affiliate members, Release, Repurpose, Reorganize, and Shareasale affiliate members.****
Over the years, I organized many family command stations. Personally, I love to organize them because usually they are in the kitchen and can easily be a drop zone for many families. The kitchen is the heart and center of the home so it should be the most organized place since we are there all the time. It's where everyone goes each morning and each night. So, it makes sense that the family command station is there. But keeping it organized can be an issue.
What is a family command station?
Well, I'm glad you asked. A Family Command Station is a catch-all place for incoming papers from school, bills to be paid, mail to go through, a place for phones, and even a place for the family to do their work. With all these tasks using one area, this section of the kitchen needs to have homes for many varieties of items so it must be organized well.
Here are some tips on how to keep a family command station organized.
Tip 1: Find a paper management system that works for you.
In the cabinet below the command center (Affiliate Link) I have, I added a pull out drawer with an upright holder that holds all my monthly event folders and other household folders. This area is where I put papers from school and other documents that are coming up for the entire year. Check the link above for the details. The image below shows how you can make a small space well-organized.
Tip 2: Have a place to store your papers for the week.
Here is my cute little family command center (Affiliate Link) magnet mail sorter. And, yes, I do keep it like this all the time. To help keep my papers organized, this magnet chalkboard weekly paper sorter is a DIY home organizing project I made when I remodeled my kitchen. I still use it to this day. Here's the link if you want to make it.
Tip 3: All you need is one drawer in the family command station.  
A drawer with drawer organizers in it, that is, to sort your pens, notepads, scissors, etc... If it is a small drawer, like mine, it's important to keep it organized. The little drawer inserts work great.
Figure out what you want to put in the drawer. Visit our 14 ESSENTIAL ITEMS TO KEEP IN YOUR JUNK DRAWER for a list. Be sure to measure the drawer's width, height, and depth before looking for the drawer organizers. Below are some I found on Amazon.com (affiliate).
Tip 4: Use part or all the upper cabinet for storage. 
You can store your purse, light bulbs, candles, coupon binders, etc... in the upper cabinet to keep the surface clear. I like not to see these items, so a cabinet door works well too.
Clear acrylic bins work great for this area so you can see what is in each bin. Ten inches deep acrylic bins work nicely in the upper cabinets. If you have an open cabinet, you can find solid-colored bins to hide the items. Below are some acrylic bins I found on Amazon(affiliate).
Tip 5: Make sure everyone knows where everything goes. 
After setting up your area, show everyone where everything goes. You may need to remind them where items go a few times, but that's ok. Labeling each bin and organizer in your command station will help with keeping everyone aware of the homes for items.
Tip 6: Hang the calendar. 
I like to hang the calendar on the inside of the upper cabinet door. I use a 3M Command Hook to attach it to the cabinet door.  The thin utility hooks work great to hold calendar You can also have a desktop calendar, a wipe off magnet calendar, or a paper calendar you change out each year. Make sure you measure the place you want to put this calendar before buying. Below are some I found on Amazon. (affiliate)
Tip 7: Have a place to hang your keys.
The keys can be attached to the backsplash or the inside of the upper or lower cabinet.  I wrote a post about places to store keys.  Feel free to check it out.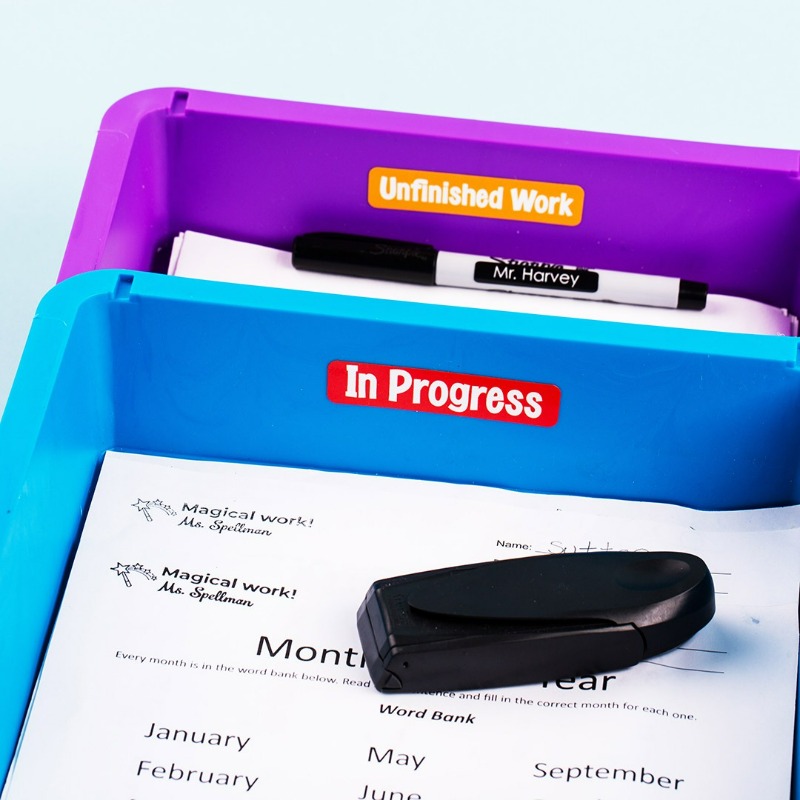 That's it! By making these changes and creating a well-organized family command station, you and your family will keep your kitchen clear of clutter all of the time, which will result in happier meals with the family. I hope these tips help you keep your family command station organized.
Do you have any advice on how you organize your command station?  Please leave a comment below.
Please note these are affiliate links through Amazon, and at no additional cost to you, I will earn affiliate fees if you decide to make a purchase.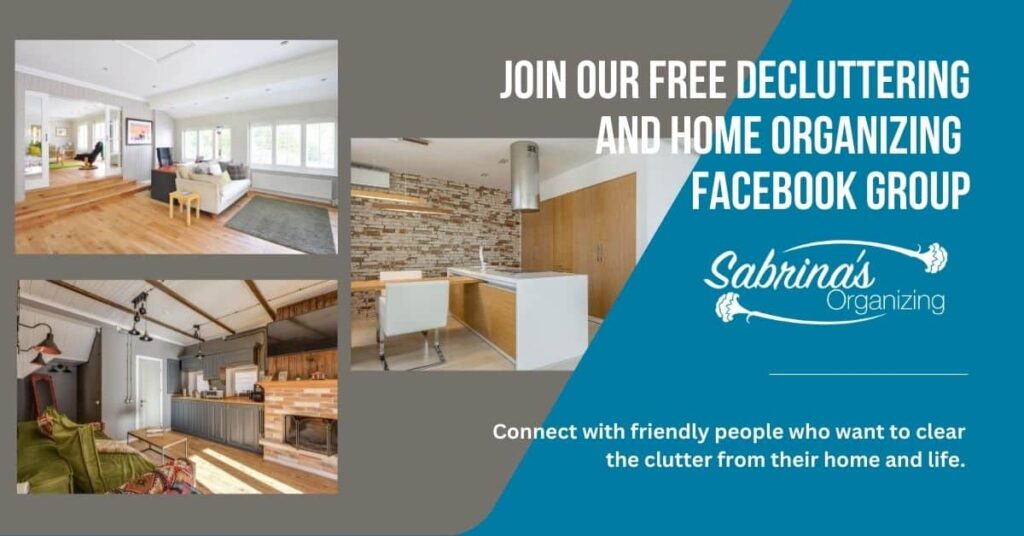 (Visited 1,025 times, 1 visits today)