We love our pets! They are our furry children. They have food, toys, bedding, and lots more. It's exhausting to figure out where things should go. Wouldn't it be wonderful to give the gift of a pet organization? This post has you covered. With these practical gift ideas, your loved one will be grateful for the gesture. Follow along and get inspired!
Jump to:
Five Practical Gift Ideas for Pet Owners
Disclosure: The links below are from Amazon.com. If you wish to click through and purchase the item, I will receive a small referral commission at no additional cost to you.
Pet Food Organizing Gift Ideas
Every pet needs food. But, finding a perfect place to store these items take some thinking. They could be stored in the kitchen. But, if they do not have a place to store a large bag, you may need to store it in another room, like the garage.
First, determine how often they buy food or snacks. If the gift recipient plans on buying food once every few weeks, they may need a larger storage bin in the home. If they buy food in bulk, they may prefer a bin with wheels because of the weight of the bulk food.
Pet Toy Organizing Gift Ideas
If the recipient's pets have many toys, a place to organize those posts may be helpful. Open bins are great if they have only a few toys. But, if they have lots of toys, you may want to give them something that has a cover. Over the door organizers are helpful in organizing toys for pets in smaller homes.
Pet Walking Supplies Storage Gift Ideas
If your family member or friend likes to walk their pet, they may enjoy having a pet walking supplies storage gift. This could be something they can hang on their wall or something that has a lid. It may even be able to store other items like toys.
Pet Bedding Storage Gift Ideas
Some recipients love to pamper their pets; getting them a good place to sleep is a wonderful option. Some beds have memory foam. Others can be carried with them when they travel. Pet cots are also great for outside when the ground is warm.
Car Organizing Gift Ideas to Protect Pets
If your recipient travels with their pet, they may enjoy some items that would help keep their car organized or keep their pet safe.
**AD**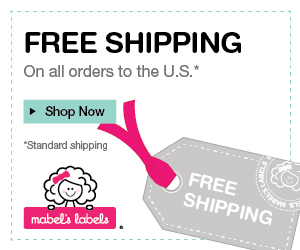 Any loved one would enjoy these organizing gift ideas for people who either did not know they existed or could not afford them. Buying these pet organization gift ideas for them will not only be more organized, but you will also be helping them enjoy their time with their pets. I hope this post helps you find the perfect item for that special someone.
Now it's your turn. Is there any items you enjoyed giving or receiving that you truly loved? Feel free to leave a comment below. I would love to hear from you.
Here are some more articles I found online that may give you even more pet lover gift ideas for pet lovers.
The Best Gifts for Dog Owners, According to Groomers, Trainers, and Other Dog Owners
67 best gifts for dogs lovers and their owners in 2020
(Visited 212 times, 1 visits today)