Oh no, Christmas is only a week away! Do you still have shopping to do? Can't find items for your closest friends and family. I hear you; here are 10 last-minute gift ideas to help inspire you to shop:
Jump to:
10 Amazing Last Minute Gift Ideas for Loved Ones
Go to a nearby Hallmark store.
If you are like me, sometimes you forget about a party or event and need to rush out to get something quick. Check your nearby Hallmark or gift card stores. You can find lots of easy, simple gifts to give to someone.
Send Regional Treats to Loved Ones.
Below are some I have personally sent to family members in the U.S.
Have you ever had a Chicago pizza? Try Gino's East of Chicago will send your loved ones a pizza.
Are you a fan of San Fransisco Sourdough bread? Try sending San Fransisco Boudin Sourdough bread to family members.
A fan of New York Bagels? Check out NY Style Bagels or New Yorker Bagels.
Do you love a Philadelphia favorite snack? Check out Tastykakes
Do you love key lime pies? Check out Kermit's Key West Lime Pie.
**AD**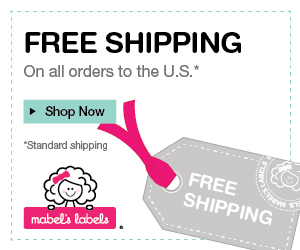 Are you a fan of the original Buffalo Wings? They are AMAZING. Anchor Bar is the original Buffalo restaurant that made these yummy treats. Check out their shop to order them for your loved one.
Do you have a loved one who loves Jersey Pork Rolls? Check out the Original Pork Roll from the Jersey Pork Roll website.
Does your loved one love Tennessee BBQ? Check out Corky's Ribbs & BBQ for their shop online store.
Are they fans of Salt Water Taffy's from Ocean City, New Jersey? Check out this Shriver's store.
Have family that loves Lobster from Maine? Check out the Main Lobster Now website.
Buy or Make homemade stuff like handmade soaps, tea mixes, and candles.
Nearby high-end grocery stores, like Whole Foods or Wegmans, will probably carry them.
Or, you can make them a special gift. Below are some I made for my family.
Create a playlist for them with their favorite songs.
If you have the same shared accounts in Spotify or Apple Music, Amazon Prime Music (affiliate), or YouTube Music, why not go old school and make a playlist and share it with them? But, people love customized to them. Choose songs that represent your relationship with them or even songs you know they will love. The time and energy you spend putting this playlist together will make it fun and heartfelt for them.
Buy a plain t-shirt and decorate it with fabric markers.
Need a gift for a kid who loves to draw; you can give them fabric markers and plain t-shirts to draw on and wear.
Send Spirits to Your Loved Ones.
Wine and beer make great gifts. You can ship wine directly from wineries. For Pennsylvania, you can ship right to your door. You can add things like Gift cards with the wine. You could also send them flowers with a wine gift basket; check out 1800flowers.com.
Pick up gift cards for movie tickets at your nearest grocery store or movie theater.
The main movie theaters have tickets everywhere these days. Add a bucket of popcorn or candy to the gift card, and it would be great for a family night out or date night.
Get a gift certificate for a lesson or two at your nearby dance studio or cooking class.
Places like "Painting with a Twist" are great places to go and learn something new. Sur la table (affiliate) stores offer excellent cooking classes to sharpen your cooking skills.  They also have date night classes, mom and me, and dad and me classes.   We have been to several and enjoyed them.
Making these theme baskets are great for last-minute gift ideas.
These theme baskets can easily be picked up and made at home. I found that going to a discount store like Marshall's, TJMaxx, or HomeGoods has not only the baskets but also the gourmet food that your loved one would love.
But what theme basket should I make?
The theme baskets can be designed in a variety of ways. Here are some examples. The links below are from Amazon. If you click through and buy something on Amazon, I will receive a small referral fee at no additional cost to you.
Car wash Basket
Some things you can add are car wash soap, Car wax, car brushes, microfiber clothes
Spa day or Self Care Basket
You can add things like foot care creams, facial mask individual packets, foot mask packs, bath salts, and shower steamers.
Barbecue or Grilling Basket
These baskets will include bbq sauces or rubs, grilling supplies, accessories, or tools.
Spice Mixes Basket
If you know of several loved ones that love to cook, spice mixes are awesome for them. Add things like spicy or sweet options in a basket. You can also throw in a wooden spoon or a variety of sauces.
Pasta and Sauce Basket
Another good last minute present is a pasta and sauce basket. If the loved one enjoys pasta, you can give them a pasta and sauce basket. Pick a sauce that they may have heard of for a nice surprise. Instead of buying a basket, you could buy a nice pasta bowl with a spaghetti serving spoon.
Date Night Basket
Date Night Baskets are another last minute gift ideas they may love. You can include things like movie tickets or a gift card to a restaurant near them.
Bread Making Kit Basket
There are some kits out there that have wonderfully put together an experience for the recipient. I made one for some of my nephews years ago; check it out here: Bread making kit.
Family Game Night Basket
You can add different card games, popcorn, video games, or board games to this basket. Add a cool tablecloth if you know the size of their table. Pick games for the youngest aged child so that everyone can plan. Check out our 7 Games to Help Kids Understand How to Organize for more game ideas.
Housewarming Basket
If they recently moved into a new home, Housewarming baskets could include things like a plant, an ornament with the year they moved in, candles, and a special wooden sign for their front door.
Mom or Dad Survival Basket
Suppose your loved one feels overwhelmed; maybe a mom or dad survival basket. This could include wine, beer, a gift card for a streaming service, some self care products, or even some snack foods or artisan teas/coffee brands.
Favorite Teacher Basket
If you are like us, we give the teachers a gift during teacher appreciation week and the holidays. Instead of a basket, you can give them a tote bag. Below are some things you can add to your favorite teacher basket. Gift cards, homemade cookies, a silk plant for their desk or classroom, self-care cream, to-do list pads, cool markers or pens, and stamps they could use for their students.
And last but not least, a Coffee/Tea Lover Basket
A coffee/tea basket could include a variety pack of teas or coffee, a mug, or even a specialty spoon or honey.
And there are even more last minute gift ideas!
Get a subscription to a magazine or a once-a-month club.
And finally, getting a subscription to a magazine or a once-a-month club is another last minute gift idea your family may love. There's even a beer of the month club.
Do they love cookies or sweets and would love that throughout the year, check out the Sticky Fingers Bakery, which is 100% plant-based delicious treats.
Visit our recently updated Tons of No Clutter Gifts for The Holidays post for even more ideas!
Other Fun Last Minute Gift Ideas Posts:
I hope this helps inspire you to get your Christmas shopping done, so you have time to enjoy the season.
Please note these are affiliate links through Amazon, and at no additional cost, I will earn affiliate fees if you decide to make a purchase.
(Visited 1,775 times, 9 visits today)