I know it's only October, but this is the time to consider what you want to give this holiday season. Whether you need to bring a hostess gift for Thanksgiving or looking to get your Christmas presents purchased early, here are some wonderful gift ideas for the holidays. Some of these require planning, and others are quick last-minute gift ideas.
Jump to:
6 Amazing Ideas for Clutter-Free Gift Ideas
Create a gift that recipients can eat or drink.
This gift requires planning. I have several nieces and nephews, and over the years, created several theme gifts for them. Here are some of the theme gift ideas I did.
Consumables - Cooking / Drinking mixes:
Purchase herb mixes, Chia Tea Mix, and tools, and make a small basket. Check out our few DIY projects that you can give to people below.
This post shows you how to make these cute mason jar gifts for gift cards and candy. You can replace the top with a holiday flower, which would be great for Christmas.
This DIY post shows you how to make FRENCH VANILLA CHAI TEA MIX GIFT JAR. The tags can be smaller, and on the back of them, you can write what people do with the chai tea mix to make it delicious.
Rub mixes:
Get the ingredients for your favorite made-from-scratch rub mixes and include a grocery store or butcher gift card. You can buy a cookbook of rub recipes and make them in batches for several recipients.
Mason jar cooking gifts:
Mason jar cookie mixes can be made, or you can buy them. I like to make them myself to customize them to each person.
Cookie Baking Gifts:
I love making cookies during the holidays. So, we would create plates and hand them out to our neighbors and the kids' teachers. Here is my Cookie Baking Grocery list for those marathon baking sessions.
Homemade Pasta or Sauce:
We have made pasta from scratch and given it out as favors with tomato sauce. Here's one I love to give as a gift with a bottle of homemade tomato sauce. HOMEMADE GNOCCHI RECIPE LIKE MOM MAKES
Homemade Cakes:
We made a small panettone cake recipe (an Italian fruit cake) and gave them as gifts. I added a link from a Food Network recipe.
**AD**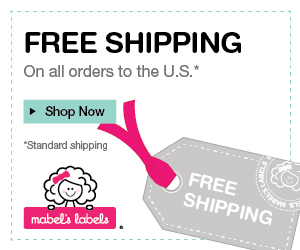 Wine and Beer:
Customized for each person, or make your own wine and beer and give it as a gift. Check out the beer bread DIY gift idea: A GREAT GIFT IDEA FOR MEN
Give the gift of the food of the month or other memberships.
Food of the Month Clubs:
This no clutter gift idea is great for those last-minute decisions for the loved one who has everything. This is fun for anyone who wants to give a gift all year round. I wrote a post solely about this; click on this link. Here's another article I found online about what food of the month clubs you can give as gifts. 15 Food Of The Month Clubs To Gift Your Food-Loving Friends (So, Everyone)
Some options for the Food of the month clubs could be:
Wine
Tea
Coffee
Meat/Cheese
Cheesecake
Dessert
Cookies
Bread
Fruit Baskets
Snack box - great for college students
Membership Clubs:
You can also give the gift of membership places. Below is a list of gifts I have given, and they appreciate it.
AAA membership
Audible membership for a year or 6 months - Affiliate link
Children's Museums - like the Please Touch Museum in Philadelphia
Disney+ membership
Science Museums - like The Franklin Institute in Philadelphia
Pennsylvania Horticultural Society
State or National Parks - America the Beautiful - National Parks & Federal Recreational Lands Annual Pass
Pool membership
Give Donations to Nonprofits on behalf of the loved one.
This is a great last-minute gift idea. This is great for people who don't like gifts and don't want them. It shows you care, but they don't need to receive anything but a piece of paper that says what you have done. Here are some great places to donate this: Heifer International: dedicated to fighting world hunger, and Habitat for Humanity: dedicated to helping the homeless. Here's an article for more information: Need a last-minute gift? Make it a charitable one.
Give Experience presents.
Another no clutter gift idea is to give the gift of experience. This can be a last-minute gift idea, and many require planning. These are gifts that the recipients can go and do something instead of adding clutter to their homes. Here are some suggestions for this type of gift:
Movie tickets
Gas gift card
Video Game Gift card
Restaurant tickets
Take out restaurants
A Hotel stay
A Moms night out - wine and art night session
A Girls' night out
A Boys' night out
Flight lessons
Theater tickets
Ski trip tickets
Spa Day tickets
Sporting events like a baseball game or football game
Trampoline park tickets
Water park tickets
Zoo or Aquarium tickets
Purchase a City Pass in different cities so they can explore the different attractions
Food classes like baking, cake decorating, and cooking - Sur La Table (affiliate) stores offer wonderful cooking classes for the entire family!
Foreign language lessons
New sports lessons - swimming, tennis, yoga, YMCA membership
New hobby lessons - voice lessons, guitar lessons, art lessons, photography classes, quilting classes
I hope this post gave you some no clutter gift ideas for the holidays. Now you need to organize your holiday gifts; here is a post I wrote about just that. It includes a free checklist to help you manage your gifts.
Now it's your turn. What do you like to give that doesn't create clutter in the recipient's home? Please leave thoughts below.
Please note the link above is affiliate links through Amazon, and at no additional cost to you, I will receive affiliate fees if you click through and decide to make a purchase.
Other gift ideas:
Below are some of our other DIY gift ideas posts; feel free to check them out.
(Visited 1,230 times, 1 visits today)