It's fun making homemade gifts for family and friends. It helps you save money as well as help you show love to them. This one is a French Vanilla Chai Tea Mix Gift Jar recipe. Note: that the recipe makes twelve 8-ounce mason jars. Mix the ingredients below in two separate batches because they will not fit in the food processor or blender.
Jump to:
What do you need to make French Vanilla Chai Tea Mix Gift Jars?
2 cups nonfat dry milk powder
2 cups coffee non-dairy creamer
2 cups coffee French vanilla non-dairy creamer
3 - 5 cups white sugar
3 cups of unsweetened instant tea
2 teaspoon ground ginger
4 teaspoon ground cinnamon
2 teaspoon ground cloves
2 teaspoon nutmeg
2 teaspoon allspice
12 - 8 oz mason jars (food ready)
12 - pre-cut quilt fabrics 5 inches
12 - twelve to eighteen inches long thin ribbon
Feel free to add your favorite powdered spices if you want more spice in your Chai Tea.
How to make Chai Tea Mix Gift Jars?
Clean the mason jars and the screw top lid and cap. Dry completely.
Make it in two batches. Add half the ingredients above and place the mix in a food processor for 3 minutes to turn it into a consistent powder. Add to a bowl. Then, do it again and add it to the same large bowl.
With a serving spoon, place about 5-6 large spoons full into an 8 oz. mason jar. Just shy of the jar lid lip. You don't want it too full, or someone who opens it easily spills the 'tea gold.' Then, grab the two-part lid.
Jump to:
How to make a tag for your Chai Tea Mason Jar gift?
Step 1: With one pre-cut quilt, place the lid, followed by the pre-cut quilt square, then the screw-top lid on top of the mason jar.
Step 2: Now it's time to make the signs on the front of the gift. I used the Cricut Machine and made two circles. One was 3 inches, and the other one was 4 inches. I wrote the following on the 3-inch one.
**AD**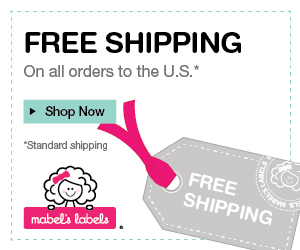 HOMEMADE FRENCH VANILLA CHAI TEA FROM THE (LAST NAME)S
Step 3: On the other side, I printed the instructions: Add 2-3 tablespoon mix with 8 oz. of hot water or milk. Enjoy.
**AD from Cricut Maker**
I included the ingredients, as well. I added a few more spices because my friends and family love spice. But you don't have to do this.
Step 4: Print out and cut the circle tags. I used my Cricut Machine. To make it two-sided, use glue and adhere the red circle to the larger green circle. Let dry. Hole punch the top for the ribbon.
Shop Cricut (affiliate link-I will earn a referral fee at no additional charge to you)
Step 5: Cut the ribbon into 12 to 18 inches in length. Wrap the ribbon around the screw top and tie in a knot twice. Then run the ribbon through the tag hole and tie two knots.
Step 6: With scissors, rub the ribbon to create a spiral to finish off the ribbon. See the image below.
So pretty, right? Yes, the tag is a little hefty. But the font wouldn't be any smaller, so I had to deal with it. It looks OK, though.
If you want to visit our other gift-idea projects, follow this link.
**AD**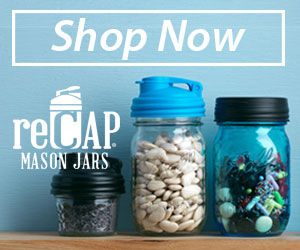 Feel free to check out some other DIY gift ideas projects I found online.
HOLIDAY DRINK MIXES TO MAKE & GIVE
(Visited 632 times, 1 visits today)