****Visit our "Disclosure Policy and Cookies" for details. Affiliate links appear on this page from Google Adsense, Amazon, Order Out of Chaos, Impact affiliate members, Release, Repurpose, Reorganize, and Shareasale affiliate members.****
Giving Valentine's gifts that do not add clutter to the home is my kind of gift idea. It takes some finding, but you can do it. Because it may take time, you may procrastinate till the very end. But, instead of rushing to the nearby Target or Walmart to grab the flowers and a box of chocolate, try sharing these clutter-free Valentine's Day gift ideas. I have compiled some options.
Jump to:
Perfect for your jewelry collectors
Know someone who loves to buy jewelry? Jewelry organizers like these work great. It helps them see all their pieces. And may even assist them to get ready quicker in the morning.
Visit our other jewelry-organizing post! 6 AMAZING WAYS TO ORGANIZE YOUR JEWELRY
Perfect gift for your parents with health issues
You may think your parents have everything, but they may not. Look for items that are unique to their situation. If they have problems with arthritis, they may want to find things that will help open cans, doors, etc... Here are a few I found on Amazon.
Perfect gift for your adult child
These are great gifts for a son in his place who is just starting out. They may not have everything to organize their home, so look for items that will improve their quality of life in their new home. Tools are a great option to help them out. When space is hard to come by in a bedroom, a bedside caddy is perfect.
Perfect for your on-the-go person:
Whether it is your daughter in college or a family member who travels for work, these items help with clutter-free travel. When you can reduce the stuff while traveling, it makes traveling that much easier.
Perfect for the chefs in your life:
Organizing products in the kitchen not only helps a cook streamline their process, but it can also save them money. They can see what they have and what they need at a glance. Here are my favorite gift ideas.
Well, there you have it. If you don't buy for anyone else, you can still buy for yourself. Treat yourself to something that will make you happy but won't add clutter to your home. Something small and useful works nicely. Happy giving! What is your favorite clutter-free gift? Please leave a comment below. Feel free to check out our other gift ideas on our blog.
**AD**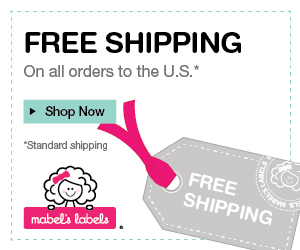 Feel free to check out these other posts I found online:
CLUTTER-FREE VALENTINE'S DAY GIFTS
5+ Clutter-Free Valentine's Day Gifts for Any Love Language
Looking for more gift ideas? Visit our other posts!
Please note these are affiliate links through Amazon.com, and at no additional cost to you, I will earn affiliate fees if you decide to make a purchase.
(Visited 1,344 times, 1 visits today)