****Visit our "Disclosure Policy and Cookies" for details. Affiliate links appear on this page from Google Adsense, Amazon, Order Out of Chaos, Impact affiliate members, Release, Repurpose, Reorganize, and Shareasale affiliate members.****
Graduation season is on its way, and you may be wondering what graduate gift ideas you can give to these individuals that will help improve their lives without generating clutter. To cover both types of adult graduates, this post will talk about high school and college graduates. (Reminder: the link below are mostly affiliate links which, at no additional cost to you, we will receive a referral fee when you purchase using our link.)
Jump to:
But first, ask yourself these questions to help determine what direction you want to go.
Questions to ask yourself to find the perfect graduate gift:
Where are they going to college? Where is the graduate going after college? And are they moving to another state?
Are they living at their parent's home?
Are they moving into their place? Is it a new home? Is it a new apartment?
What's their favorite hobby? Do they love to do exercise? Are they a foodie? Do they like to cook?
***AD*** The best academic planner for students! Order Out of Chaos Academic planner helps track time and tasks! Buy 1 or more today!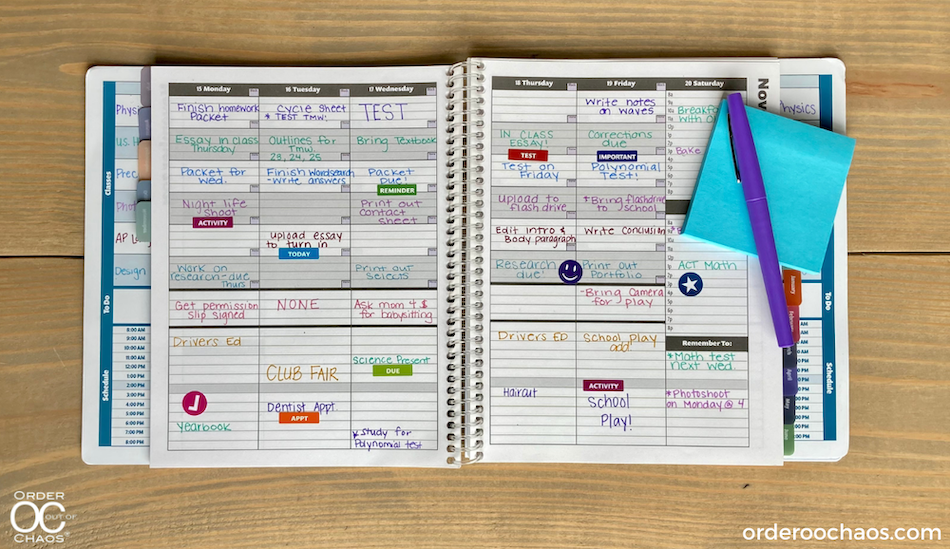 Do they need transportation on campus?
Are they traveling for work? Or are they planning to study abroad in College?
**AD**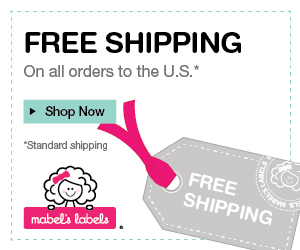 Now that you have some direction on what the perfect gift would be for this graduate, check out the gift ideas below.  I hope you find what you are looking for.
Practical College Graduate Gift Ideas:
Chef at heart but has no time.
Most places that deliver meals have a page about giving a gift of healthy dinners or snacks. Pick a meal plan that works with their schedule. It should be easy and can be delivered to where they live.
TV or Music Streaming yearly membership.
Some places like Spotify and Amazon Prime (affiliate) will offer gifts or gift cards you can give to your college students. This is perfect for people who love listening to music or watching shows or movies.
Good quality headphones.
A good set of headphones works for anyone who loves listening to music. Here are some I found on Amazon (affiliate).
Disclosure: at no additional cost to you, if you click through and buy something on Amazon, I will receive a small referral fee. Thank you for supporting my small business.
Graduation portrait and/or degree framed.
Getting a gift card at a place that frames graduation portraits or degrees is a beautiful gift for these graduates. It is an additional cost that they may not want to spend, so giving this as a gift will provide them with the opportunity to get it framed and be able to hang it in a place of honor.
Now that we discussed the college graduate, we will move on to the high school graduate.  They probably would love to have cash as a gift. But, knowing teens, they tend to live in the moment and may not think they need anything for the future, let alone three months or so. Here are gift ideas that will remind them to enjoy the moment but plan for the future, too.
Practical High School Graduate Gift Ideas:
Below are practical gifts for high school graduates.
Amazon Prime gift card:
Every College student needs something. The benefit of using Prime is that they can get free shipping on items, and it comes right away - within a few days on most items. So, giving them the Prime yearly membership will allow them to get what they need without shipping costs.
Transportation gift cards and gas cards:
If your graduate is commuting to college, they will be using gas, so giving them a gas gift card is a wonderful idea. If they need to get back home on weekends to work, buying them transportation passes for the buses, trains, or even planes is a great gift idea.
Give them a new Laptop:
Every kid needs a new laptop for college. Some larger colleges may have deals with vendors like Dell and Lenovo. They may also have deals with software manufacturers. Some colleges arrange for students to get a free copy of Microsoft 365 or Adobe Creative Suite, depending on the student's major. So, doing a little research to find out if the student's schools provide a promotion to them will save you money.
Money for a trip:
In our area, each year, it's a tradition to go to the shore for the seniors with friends. It's called "Senior Week." Giving the gift of money for food is a great gift idea because this could be something they forgot to save for.
College gear (backpacks, earbuds, mattress pads, etc...):
Backpacks, earbuds, and stuff for their dorm, if they live on campus, are great options. You can even ask if they have a dorm gift registry through Target. You can also see if they have a "Wish List" through Amazon. Bed Bath and Beyond also has a section just for dorm stuff; feel free to click through here. Feel free to visit the following posts that talk about the essentials for college dorms:
THINGS YOU ABSOLUTELY NEED WHEN ORGANIZING A COLLEGE DORM ROOM – PART 1
THINGS YOU ABSOLUTELY NEED WHEN ORGANIZING A COLLEGE DORM ROOM – PART 2
EASY HEALTHY SNACKS FOR COLLEGE STUDENTS DORM LIFE
8 HELPFUL ORGANIZING ESSENTIALS FOR DORM LIFE
Memorabilia they can hang in their dorm:
Being creative and making a memorabilia piece that the graduate may want to bring to college with her is an excellent idea. Try finding their favorite photos and creating a college. Visit our eight amazing ideas to honor your memorabilia for some inspiration.
Luggage for travel:
Getting a durable suitcase or a carry-on bag is a wonderful option for people traveling abroad in their second or third year. This is also an excellent idea for people who have to travel by train or plane when going off to college.
Disclosure: at no additional cost to you, if you click through and buy something on Amazon, I will receive a small referral fee. Thank you for supporting my small business.
Well, there you have it. I hope this helps you decide what graduate gift idea you want to give your special someone. I hope they have a lovely graduation day and a shining life ahead.
Here are some additional posts I found on the web about gift ideas for graduates:
Clutter-Free Graduation Gift Ideas
The TOP 13 Most Thoughtful and Clutter-Free Gift Ideas
Below are more gift ideas for your loved ones!
(Visited 335 times, 1 visits today)