I love honoring my memorabilia in different ways.  From framing my kids' art projects to framing my favorite watch growing up, I am all for keeping the items I love and give me great happy reminders of my life. Here are 8 ideas to honor your memorabilia and be happy seeing them every day. These examples are from different times in my life.  I hope you enjoy them and it inspires you to honor your own memories.  Enjoy!
8 Creative ways to organize keepsakes
Idea #1: Wedding invitation framed with a collage of greeting card images. 
After we got married, I had so many greeting cards with beautiful images on them so instead of getting rid of them, I decided to make a collage and then add our invitations to it. I used my mom's vale from her wedding to frame the border to dress it up a bit. Then I got it professionally framed. We still have it today and love looking at it. 

Idea #2: Frame kids artwork and display in family rooms or kids rooms. 
This piece of art was featured in a district art show. My son made it in kindergarten. This necklace had a mat already. So, I measured out the artwork and trimmed it to fit.

Idea #3: Collect all your trinkets from different travels and place in a curio cabinet.
I found this one at IKEA. It's blue and adds a pop of color in our hallway. We have been adding stuff to it over the years so the image below is a little outdated. It doesn't need to be fancy to be displayed.
Idea #4: Display your collection above the kitchen cabinets. 
In our older kitchen, we placed our collectible plates on top of the cabinets attached to the wall. These plates were from different areas we traveled to. They symbolized the places we loved. 

Idea #5: Don't have room for a standalone bookshelf in your bedroom, buy mountable corner shelves.
I found these corner mountable shelves from IKEA.  They were easy to install and were able to display the stuff that would be on my bookshelves like my favorite quote, and pictures of my husband and me. The books were moved to another bookshelf in our home. 

Looking for some corner shelves, below are options from Amazon. (If you purchase from Amazon using these links, I will receive a small referral fee at no additional cost to you. Thank you.)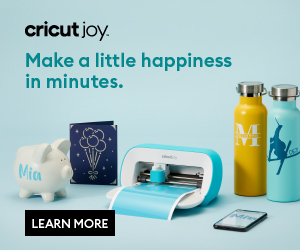 Idea #6: Frame an object that you do not use any longer but still love.  
I displayed it in the hallway. This was a watch with a lady's face on the face of the watch.  While it doesn't work any longer, I thought it was really neat and had accents of purple. So I got it custom framed with a purple background to enhance the face of the watch. 
Idea #7: Install a mantle or shelving on any wall and display your favorite items on it.  
Our family room didn't have a focal point so we added a stone wall. Read about how to do this here. I displayed pictures and unique things that were my family members who passed. 
Looking for some mantels, below are options from Amazon. (If you purchase from Amazon using these links, I will receive a small referral fee at no additional cost to you. Thank you.)
Idea #8: Use a shadow box for reward ribbons and pins. 
Instead of having all these pins and ribbons all over the place with the memorabilia. We place them in a shadow box that had a way to access the stuff from the front. We were able to update the ribbons and awards throughout the years because of the easy access.
I hope you are inspired by all the different ideas to honor your memorabilia.  How do you honor your stuff?  Leave a comment below. 

Visit these other posts for more inspirational idea. 
10 Unique Ideas for Honoring the Memory of a Loved One
8 Keepsake Crafts That Honor the Memory of Loved Ones
(Visited 1,603 times, 2 visits today)