If you are like me, and your mom or dad passed away, you may be wondering what to do with all those family items you have inherited. Some things can easily be given away. But, when it comes to those keepsakes (memorabilia), you may find it more challenging to get rid of them. To help you, this post will give you guidance on what memorabilia to keep to honor your loved ones (a mother, father, or relative) who has died.
First, there are questions you need to ask yourself about these memorabilia items. Let's begin.
Jump to:
Questions to ask to determine what memorabilia to keep
Pick an item that you think would represent your loved one. A thing that gives you happy memories is always a good first step.
Then, ask yourself these questions:
Questions To Ask Yourself When Deciding to Keep a Loved One's Item After They Died
What is it about this keepsake that you picked? Do you have any emotional attachment to this item?
Will this item be treasured by other family members, like your kids and grandkids as well?
Was this item precious to your loved one and why?
Does this item represent the person's life?
Does this item represent a value the person had or a value that you want to have that the person also had while they were alive?
**AD from Cricut Maker**
Is this item one you love to look at each day? Are you willing to sacrifice your time and take care of this item?
Are you keeping this item because it is expensive?
Does the scent of the item remind you of happy times or sad times? Read more about why objects and memories are forever connected.
Did these questions give you some direction on what to do next? Does it still make you want to keep the item? If not, it's OK to let it go.
There are many items you can keep to remind you of a loved one's life. Remember, a keepsake should be an item that leaves you with happy memories and reminds you of who that person was, and maybe even help you move forward.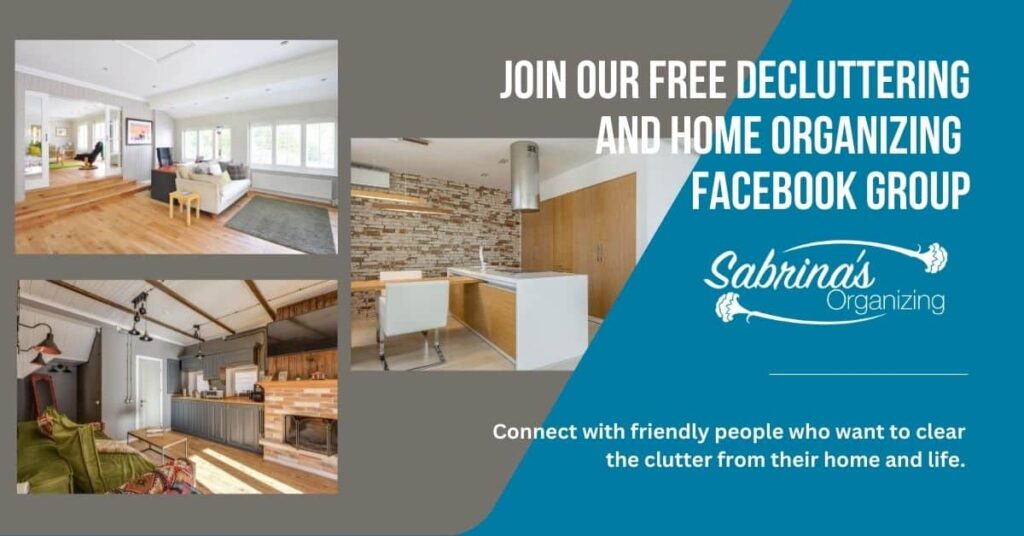 To give you some directions on what to do with those items that are usually kept, I put together these additional tips for those memorabilia items.
Keep Home Movies to Honor Your Loved One
If you like to watch recorded loved ones, a video is the best keepsake. It helps you recall the memories and circumstances of a particular event. It also helps you see the interaction others have with their loved ones. Making a home movie collection is great for adult children who don't have the luxury of truly knowing their loved ones. I talked about home movie organizing in this post. 7 EASY HOME MOVIE ORGANIZING TIPS
I created a video through Adobe Premiere Elements that was given to my family to share my mom's recorded moments.
***AD*** from Released Repurpose Reorganize: My List Simplified journal is a wonderful organizing tool for planning a move or a renovation. Use it to corral all the to-dos.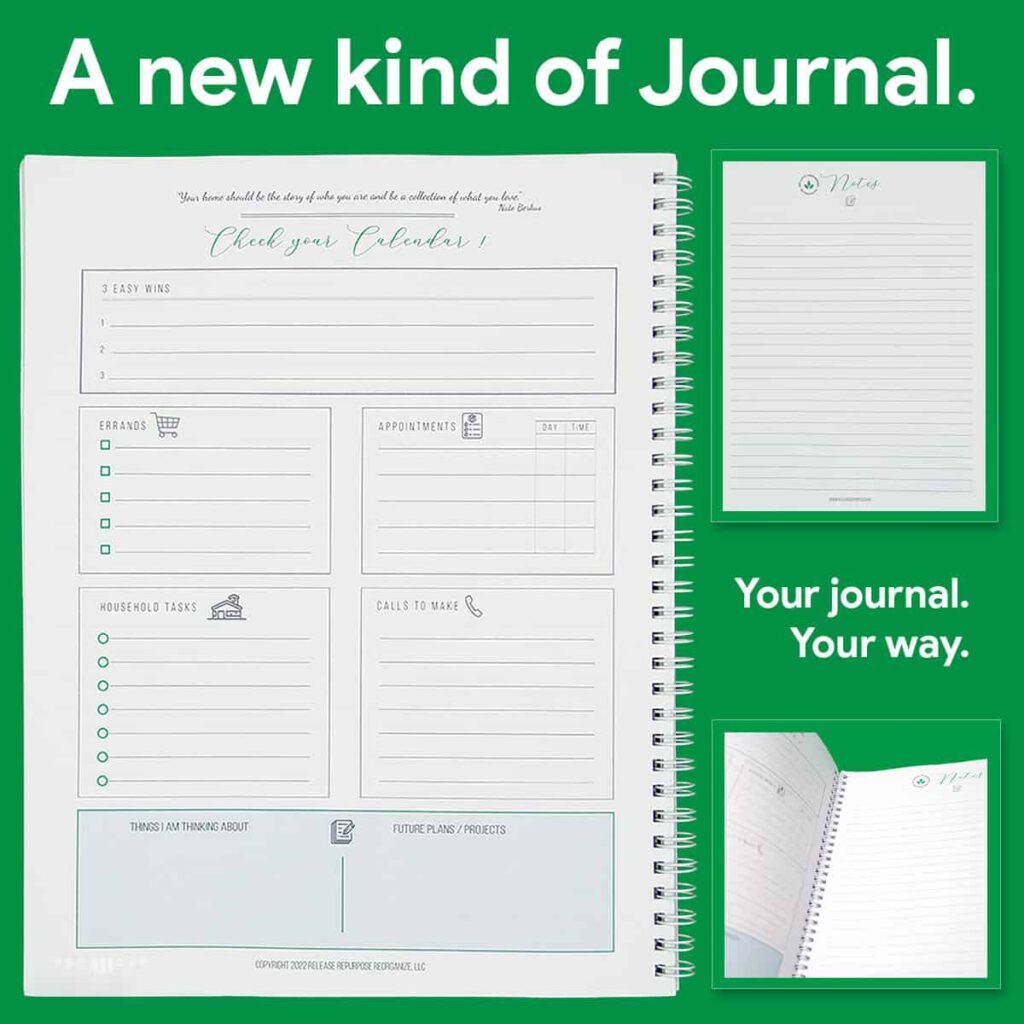 Recreate and streamline their craft projects
If your loved one enjoyed making things, cooking meals, or drawing, Streamlining the amount of these craft items would help reduce the amount of space these items take.
My mother was an excellent cook, and she had many recipes, written and in cookbooks, that she enjoyed making. So, to honor her ability to cook, I rewrote the recipes and made a cookbook for my family members who loved to cook. I also added some of those delicious recipes to my Yummy recipe section on the blog if you want to visit them.
Limit the Items From a Collection
If your loved one was a collector of small things, keeping too many of these items may overwhelm you and add to your cleaning chores. So, limit yourself to no more than five of these items. Sell the rest and consider buying one different thing, or donate the money that will honor the other person's life. Another option is to distribute the collection to relatives or friends. Check out my Charitable Donations page that lists many charities.
Other memorabilia to keep could be frames and albums.
Frame, Scrapbook, or Digitize Photos from Old Albums
If you like photos and look at them often, keep the images that you love the most. Get rid of any blurry ones and duplications. To truly honor your loved ones, place them in an album that honors their life. You can even call it "The Book of _______ Wonderful Life." And get rid of the rest.
I created a scrapbook for the grandkids that stored photos and sayings from my father's life. They truly appreciated it.
With the photos from our ancestors, I also created an ancestor's scrapbook with photo names and years included from old pictures of my mother's and father's family. Every relative that comes over wants to see this scrapbook. It's a great conversation piece.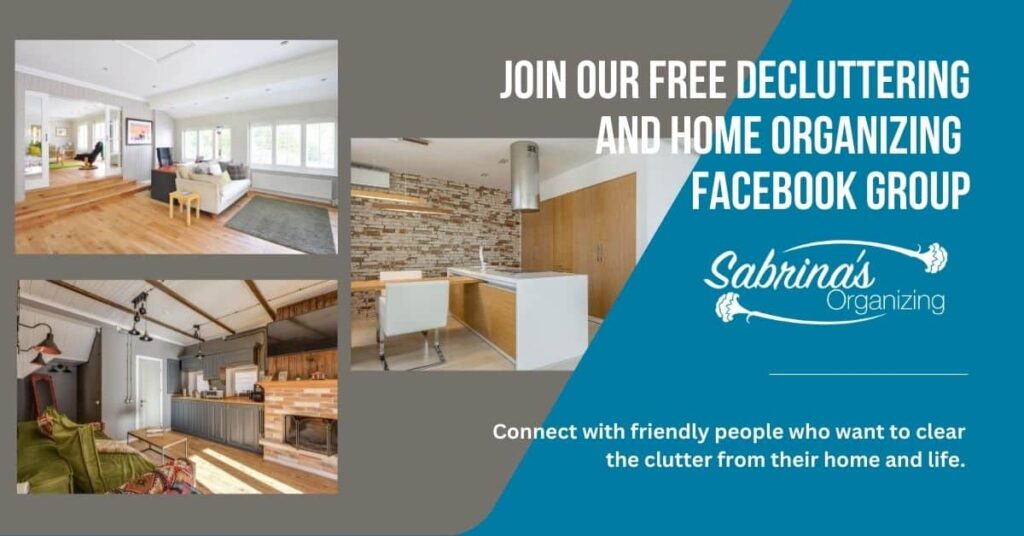 Create a bound book with their inspiring quotes
If your loved one was an eloquent writer, and he or she wrote stories. Feel free to keep the best ones and get them professionally bound. I found this site called Wert Bookbinding (not an affiliate). They have a "Short Run On Demand Hardcover Case binding."
If your loved one had a private journal, you might not want to share it, and that's OK. Shred these items before discarding them out of respect for your loved one's privacy.
But if it was just a daily writing journal or workshop notes, you can pick their quotes out of the papers and make them into a unique picture frame with your loved one's photo included in it. Then, hang it on the wall so everyone can see the lovely quotes.
Turn their clothing into another object you can use.
If your loved one wore lots of t-shirts that you treasure, transform them into a variety of items to use. Campus Quilt Company is one site that can help you. (not an affiliate)
Replace existing furniture pieces with ones they had in their home
Try not to keep every piece of furniture unless you are moving into a new larger home and you have nothing. But, if there are a few pieces that you can use and will fit in your home, feel free to keep them. We usually don't have the same style as our parents regarding furniture, so instead, donate it to a charity or sell it on Craig's List or Facebook Marketplace (not an affiliate). Remember the one in one out rule. One item comes into the house; another thing must go. This rule will keep your home from getting cluttered.
Keep only the best pieces of your loved one's jewelry
Keeping gold and other pieces of jewelry can be tricky. If you don't like the gold piece of jewelry, take it to a jewelry store and get it redesigned into something you love that will honor the loved one. I did this with an unmatched earring my mother had from my grandmother. I took it to be turned into a ring. It looks beautiful, and when I look at it, it reminds me of my mom and my grandma.
Also, for the mismatched gold pieces, go to Cash for Gold places, and get cash. Why keep something that you can't even wear? I went to the jewelry store and traded in the pieces, and then, with the cash, I paid for the ring I mentioned above. No money out of my pocket. =)
If you need help getting rid of costume jewelry, check out the link above. I wrote a post about places to donate jewelry.
Update 2022: Repurpose Fine China Pieces
You can easily turn inherited fine china pieces like plates and bowls into something amazing like bird feeders, 3-tier trays, candles, and candy dishes. Check out The Brooklyn Teacup for pricing and ideas.
I hope this post helps you decide what memorabilia to keep that will remind you of your loved ones.
Let's continue the conversation: How did you honor your loved ones when they passed? Please share it below. I would like to hear from you.
Please note these are affiliate links through Amazon, and at no additional cost, I will earn affiliate fees if you decide to make a purchase.
(Visited 3,930 times, 20 visits today)