One of the most challenging items to get rid of in a home is memorabilia. It is one of the last areas we all declutter in our home and one of the first that gets accumulated. It is hard to get rid of these items. Don't believe me? Check out this survey.
"Twenty-seven percent of Americans spend two or more hours a week looking for misplaced items in their home. The top reasons for keeping said items include:
In case I need them in the future (63%)
Sentimental reasons (51%) <<< AND THERE IT IS!
To sell them (26%)
In case I want to give them to someone as gifts (19%)."
From Sparefoot.com survey. ***The SpareFoot Survey was conducted by Wakefield Research among 1,003 nationally representative U.S. adults ages 18+ between April 6th and April 19th, 2016, using an email invitation and an online survey. Quotas have been set to ensure reliability and accuracy.
Jump to:
TOSS THESE 105 ITEMS FOR A STRESS-FREE HOME
We don't keep these items to sell them later. We keep them because they bring us happy or sad memories in our personal lives or business lives. However, there are memorabilia or keepsakes items you can get rid of right now.
This list of items may have memories attached to them. Before getting rid of these memories, decide why you think they can go. Ask yourself these questions.
Today, we will toss those keepsake items to make room for new and better memories. Follow along and declutter your family heirlooms.
15 Memorabilia Things to Get Rid of Right Now to Reduce Clutter Fast
Blurry Photos
We all have some blurry pictures in the piles of photos in the family photo boxes. You can easily toss those items with little guilt.
Broken Vintage Toys
Some toys are valuable, but the vast majority are probably not. Many times a broken vintage toy reduces the value of the item.
Linens that are not useful
Keeping linens is great if you use them. Try repurposing these items to use with something else. I created a tablecloth from my grandmother's vintage linens. See the DIY post here: MAKING A TABLECLOTH FROM ANTIQUE LINEN TOWEL AND LACE TABLE RUNNER.
Things that are tearing or broken
Sometimes transporting items from a loved one's home to yours could result in broken items. It is OK to let them go.
Items tossed in a box.
Are there items you took from a loved one's home and never opened the box again? Try seeing if you can sell them and use the money to honor the person differently.
Self-adhesive Photo Albums and small one-event albums
These albums can destroy photos, so removing them from these albums as quickly as possible is important. The small one-event albums may take up a lot of room so getting rid of them will save you a lot of space. Try PhotoScan by Google to help digitize these photos. The app is on Android and iOS.
Old, Outdated Jewelry
Some jewelry can be given away and others can be donated to a worthy cause. Visit our Places to Donate Jewelry you Don't Want post to help you find a place.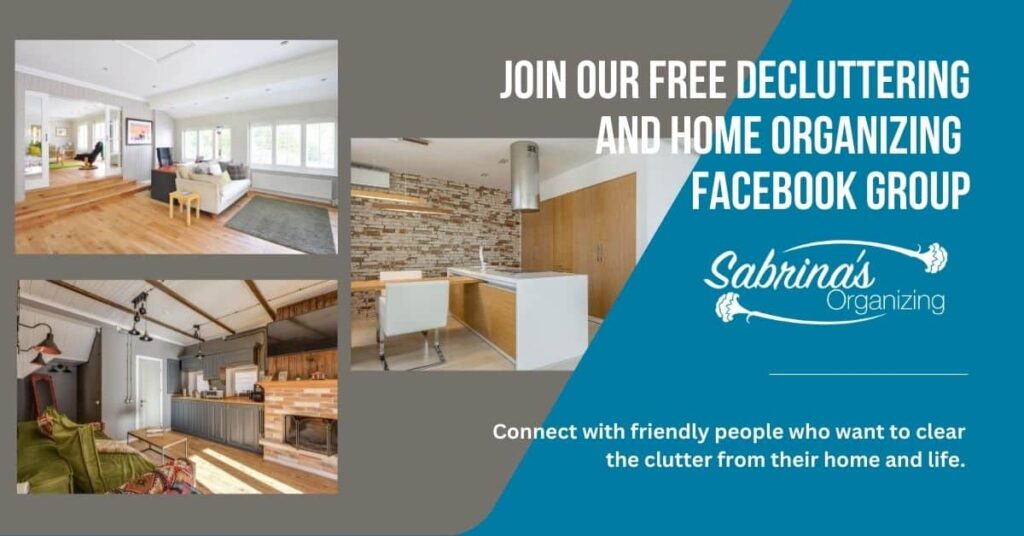 School papers from kids
We all love our kids' artwork, but if they don't want them displayed, is it really wanted? Have them go through the bins of school papers and see if they want any artwork. If not, trash it. If you like something, take a photo of it and create an art photo digital file on your drive.
Trophies and awards
These items are valuable because they are usually customized to the person who got them. You can recycle them through this website.
Old unused clothing
Some Vintage clothing, like Levi's, is resellable. Did you know some vintage t-shirts are also popular? If you want to sell these items, you can check out ebay.com or Grailed.com.
Mass-Produced Coins and Plates
Coins and Plates that were mass-produced from The Franklin Mint may not be valuable. Some of the plates from Princess Diana are only worth ten dollars. If you don't care for these items, get rid of them.
Ceramic and Porcelain Dolls
Another item you can get rid of is ceramic and porcelain dolls. Porcelain dolls were very popular up until the 90s. Unfortunately, they are not valuable. I learned from personal experience that these dolls were only valued at a fraction of what they were purchased. Try donating them.
Fad Childhood Collections
The next item is a fad childhood collectible. You know, the ones from McDonald's Happy Meals. Even Disney-produced toys have only been valued at five to ten dollars.
Wedding Gifts You Didn't Care for or Use
Go through your basement or attic and see if there are gift items from your wedding you can purge. Did you get a meat slicer for a wedding present? You may not need that meat slicer you use only when family comes over once a year.
Footwear for a Special Occasion
And lastly, do you still have your wedding shoes from your wedding? Will you wear them again? Probably not; they can go too.
While going through these items, ask yourself these questions to help you decide what to do with them and help you feel less guilty about letting them go.
Questions to ask yourself while getting rid of keepsake items in your home.
Is it OK for me to let go of this item?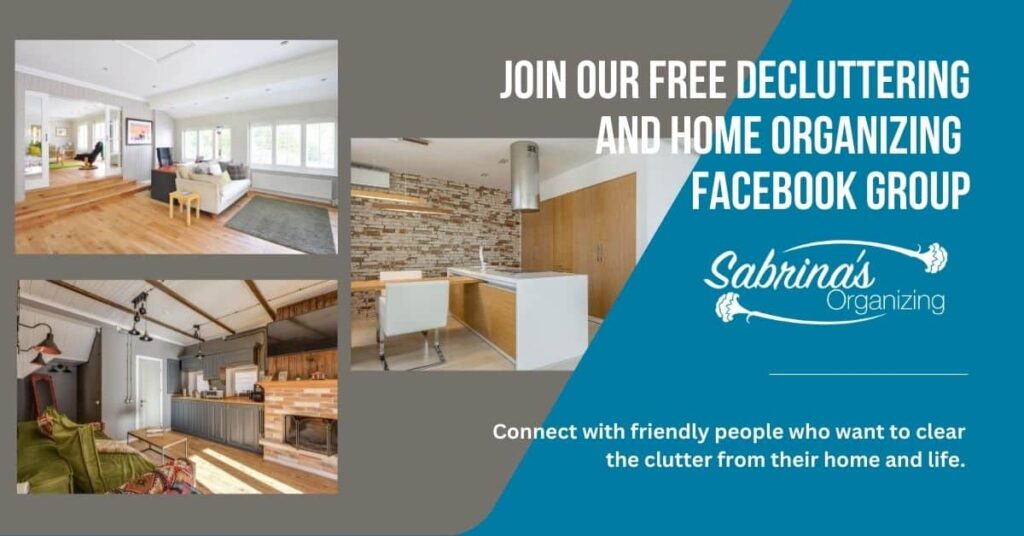 If no, ask why do I think that. Will this upset someone else that may see the missing item?
When the item is gone, will I miss it?
Do I remember what the item was from? How do I feel when looking at the item? Is it a positive memory or a negative one? Is it a memory that I want to remember?
Has the item been aged to the point where I can't repair it?
If it is not worn too much, will I spend the money to repair the item?
Going through these questions, you may find that you are OK getting rid of an item. If you come across an item, you are willing to get rid of, move it and place it in the "donate" or "to go" area.
If you feel you are in the middle of going through a loved one's things and need help, visit our QUESTIONS TO ASK YOURSELF WHEN DECIDING TO KEEP A LOVED ONE'S ITEM AFTER THEY DIED.
Tips to help you when removing the unwanted keepsake clutter
Take pictures of the keepsake item and add them to a Scrapbook
If you want to remember the keepsake item you tossed, you can always take a picture and write in the description of the file explaining what it is for.
You can also take pictures of memorabilia items you received from a loved one and place the picture under their section of a Heritage scrapbook. Click through this link to make your very own scrapbook with family memories.
Repurpose the item into a useful item
Upcycle the keepsake item and turn it into something useful. Some items, like clothing, can be modified or cut for a new project. Visit my upcycling DIY craft projects below for ideas.
Find Places to Donate unwanted things.
After gathering the items together, you can place them in one area of your garage or basement. Label them on a sticky note, and write where you will donate them and by what date. Some keepsake items can be donated right away. Others may not be accepted until the holidays. Keeping a note to remind you where it is going will take it off your mind and allow you to continue with the decluttering keepsakes process. Visit our CHARITABLE LOCATIONS TO DONATE STUFF.
In Closing:
I hope this post helps you decide what keepsake items you want to get rid of and move out of your home to help you get your home less cluttered and stress-free.
Now, it is your turn. What memorabilia item is difficult to get rid of in your home? Please share in the comment section.
Read more about our other memorabilia posts:
AMAZING FAMILY MEMORABILIA IDEAS TO HONOR LOVED ONES
ORGANIZING MEMORABILIA CHALLENGE
WHAT MEMORABILIA TO KEEP TO HONOR LOVED ONES
HOW TO MAKE A FAMILY HERITAGE SCRAPBOOK
A REVIEW OF THE KEEPY APP TO ORGANIZE KIDS' MOMENTOS
Please note these are affiliate links through Amazon, and at no additional cost to you, I will earn an affiliate commission if you click through and decide to make a purchase.
(Visited 166 times, 1 visits today)