****Visit our "Disclosure Policy and Cookies" for details. Affiliate links appear on this page from Google Adsense, Amazon, Order Out of Chaos, Impact affiliate members, Release, Repurpose, Reorganize, and Shareasale affiliate members.****
How much memorabilia (keepsakes) do you have in your home? Are they stored in boxes in your closet or displayed in cabinets? I challenge you to get these items reduced by at least half. Do you think that is impossible? Follow along and take these first steps in organizing memorabilia.
Whether the memorabilia is from your childhood, your kids', or your parents, minimizing how much space these items need in your home is a quick way to make room in any area. If you want to take on this challenge, read on.
When to go through your memorabilia (keepsakes)?
The summertime is a great time to go through your memorabilia. "Why," you may ask? First, you have extra time in the evenings to do some extra daylight purging in your home. It's good to do this before you go on another trip. Usually, people travel in the summer months and will most likely buy souvenirs and bring home items to add to the keepsake piles.
What is memorabilia (keepsake)?
We use memorabilia and keepsakes interchangeably. Both mean pretty much the same thing so throughout this post we will be talking about memorabilia as keepsakes.
The definition of keepsake is "something kept or given to be kept as a memento." While mementos can be in a variety of sizes, these sentimental items can quickly get out of hand when not controlled.
What is considered memorabilia or Keepsake?
To help you determine what your keepsakes are, below is a list of examples.
Artwork and Statues
Clothing - like concert t-shirts, team, baby clothes, and band t-shirts
Greeting Cards (Affiliate Link) from other family members.
Books from trips and favorite stories
Foreign currency you brought home from a trip abroad
Home Movies recording on VHS and DVD
Scrapbooks, photo albums, yearbooks
Kitchen tools: trivets and hot plates from trips you were on or unique gives from others who traveled
Paper tickets from events like concerts, theater trips, sports events
Figurines
Christmas Ornaments (Affiliate Link)
Mugs, plates, pottery, spoons, and glassware
Documents - diplomas, degrees
Music CDs - it could also be albums
Childhood Toys - My Little Ponies, Barbies, etc...
Antiques inherited from others
Keychains from various events or used during a particular time in your life.
Postcards - used and unused ones
Magnets - for the fridge or to use on the car
Ashtrays - made items from others, collected items from trips
Coffee Mugs from various times in your life, from trips, or given to you
Trip souvenirs
Nature collections - rocks, shells, etc...
Do you relate to any of these sentimental items? If so, leave a comment below to share with visitors.
Make a list of all the keepsakes things on a piece of paper. Write down where they are located in the home. This list will be the start of your plan of attack.
Which keepsake item should I get rid of first?
This is really up to you. If you need help determining what item to go through first, ask a close friend or family member to be your sounding board on which one to pick. Select someone who cares about you more than the stuff you own.
After you decide what your memorabilia items are, get your calendar and mark timeslots in the coming month or so to review them. Depending on how large the collections are, it may take 15 minutes to a few hours to go through them and get rid of the ones you can do without. Tell yourself, you will be fine and remind yourself that it is OK to get rid of some of your memorabilia.
How to decide what sentimental items to remove?
Start with these questions. These questions are geared to give you direction on and ultimately a solution on what to do with those keepsakes.
Where did I get this? If you can't remember where you bought the item, get rid of it.
Is the memory that it represents a positive one? If no, get rid of it.
Will I be OK if I let go of this? If your answer is yes, let it go.
Does the item represent a future goal you wish to achieve? If no, get rid of it.
Is the item a gift you were guilted into keeping? If it was and you do not want it, get rid of it.
Can the item be stored digitally? If it can, make plans to get the video or photos converted to digital.
Is it an item that you know someone else would enjoy? Give it to them instead of keeping it around.
Hopefully, by answering these questions, you received some direction on what to do with these items. By reducing the excess of your memorabilia, you will value the items you keep much more deeply.
Now that you cleared half of the memorabilia/keepsake items. It's time to honor the things you have left. Visit our post 8 ideas to Honor Your Memorabilia.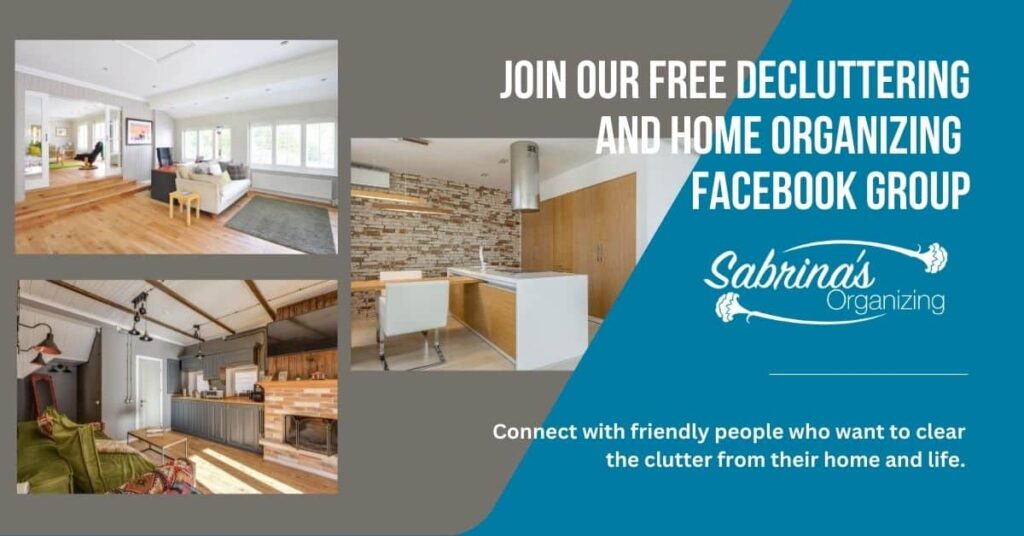 What do you collect? Do you keep them out in the open, in a box in your closet, or somewhere else? What struggles do you have when trying to get rid of memorabilia? Join the conversation and leave a comment below.
Below are some additional posts I found online to help you get rid of sentimental items.
10 Ways to Get Rid of Sentimental Clutter
How to Get Rid of Sentimental Clutter and Keep the Memories
Want to other challenges? Visit our huge collection of challenges to get you motivated to organize.
(Visited 660 times, 1 visits today)