****Visit our "Disclosure Policy and Cookies" for details. Affiliate links appear on this page from Google Adsense, Amazon, Order Out of Chaos, Impact affiliate members, Release, Repurpose, Reorganize, and Shareasale affiliate members.****
In the 1990s, my grandmother from Italy passed away. When my mother returned after her funeral, she brought me back linen towels given to my grandmom when she was getting married. It was a tradition to provide linen towels to the bride in the 1930s in Italy. These towels had crocheted lace on the ends and were handmade by relatives. I was given five of them - some were in white and some in a cream color. They were linens that my grandmother never used and was in the original packaging.
Over the years, I couldn't decide what to do with these since we did not use linen towels in our home. This year, I have been doing many upcycling projects to honor other family members who have passed and I wanted to revisit these items.
I decided to have my antique linen towels turn into a tablecloth (Affiliate Link). Follow along to see how I honored my grandmother by using these items that were given to me so long ago.
The Crochet Lace Runners were also handed down to me from a person who passed. I was given the crochet lace runners plus several more from my sister-in-law. She was clearing out her husband's aunt's house and thought I could do something with them. I love that I was also able to honor an extended family's treasure.
Follow along and see how I created a brand new tablecloth (Affiliate Link) for our family's gathering.
Supplies I used to make this tablecloth from antique fabrics.
First, I gathered these supplies. There weren't that many. I didn't want this tablecloth (Affiliate Link) to be permanently a tablecloth (Affiliate Link). I just wanted to use it for that day. That is why I made it this way.
**Full disclosure: The links below are from Amazon (affiliate). I will receive a small commission if you click through and buy something from them. Thank you for supporting my small business.
3 linen towels with crochet lace
**AD from Cricut Maker**
2 12 inch crochet lace runners about the same length as the linen towels
A table protector about 107 inches
An iron set on wool for the lace and linen for the towels.
What size tablecloth did you make?
The table itself was 107 inches long with the leaves in them. Our table seats a total of 8-10 people.
How much did this tablecloth cost?
Well, it didn't cost a thing. I had everything in my home. If I didn't have it in my home, I would have had to buy the double-stick tape. Which was only a few dollars.
**AD**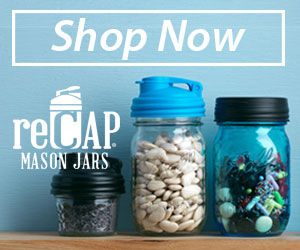 How to make a tablecloth from antique fabrics
First, I gathered all these supplies together. Be sure that the lace runner is the same length as the linen towels.
It's ironing time!
Then, I ironed the linen towels. Using a starch spray, I set the iron onto the wool setting which allowed for steaming but was not as hot. It could also be set on linen but I couldn't use this setting for the crochet lace runner. It was too hot for it.
Then, I ironed the crochet lace runners.
Set the table.
Now it was time for me to assemble the table cloth. I added the table protector tablecloth (Affiliate Link) I had to the table. Mine was white.
I added the linen towels first and divided them evenly on the table. Starting at the end of the table and worked my way placing each linen towel on the table with the lace hanging over the sides. I left about 8-10 inches between the towels. Both towels' sides were to the end of the table. I did not want it to hang over in fear that it would fall off the table.
It was time to attach the linen to the runner.
Now, I layered the runner on top of the towels and overlapped about a few inches. This would help with keeping the lace flat.
So, to attach the lace runner to the towel, I used two to three 1 inch pieces of double-stick tape and added them under the lace near the ends of the table.
I didn't want to add too much because I didn't want to ruin the fabric.
Then, I decorated the rest of the table with placemats and centerpieces.
Here is how it looked after I finished the table.
It looked beautiful! I loved it. And, it was a great story to tell my family and distant relatives. I love the texture of the lace with the linen towels. It was so pretty and worked well.
Then, after the party, I removed the tape and was able to wash and put away the linens for another party.
Now it is your turn. Would you try this DIY project for your next party? Please leave a comment below. I would love to hear from you.
Please note these are affiliate links through Amazon and at no additional cost to you, I will earn an affiliate commission if you click through and decide to make a purchase.
(Visited 208 times, 2 visits today)