Getting ready for your first college year is an exciting and emotional time. You not only have to go to school in a new place but if you are like 67% of college students, you also have to live on campus. "Where do I begin?" You might say to yourself. To help you get some direction on the right products to buy to organize your new home, I found many great organizing dorm room products and gadgets you can purchase through Amazon.com (affiliate).  Since I found lots of organizing college dorm room supplies, I will be splitting the list into two posts.
Please note these are affiliate links through Amazon, and at no additional cost to you, I will earn an affiliate commission if you click through and decide to make a purchase.
Jump to:
BEDSIDE STORAGE CADDY:
The dorm rooms are notoriously too small. So, finding a place to put things is super important. Storage caddies are great because they usually don't give you a nightstand. And, if you use your desk to study, having things on there while napping may be an issue. This can store many easy-to-use items, especially if you don't have a table near your bed. Click on the image below to purchase from Amazon. 
BED RISERS / Adjustable Bed Lifts:
Bed risers will help give you more storage under your bed to store your luggage or other under-the-bed storage bins. There are even bed lifts with AC Outlets and USB Chargers; you can get this through Bed, Bath and Beyond.  NOTE: several colleges have dorms that have beds that are raised, so check your dorm layout to see if you need to buy these items. Click on the image below to purchase from Amazon (affiliate). 
6 SHELF SWEATER ORGANIZER:
To maximize space in a closet, you will need to buy a few organizers to help. Another organizing college dorm room item is these sweater organizers with six cubbies. Click on the images below to purchase from Amazon.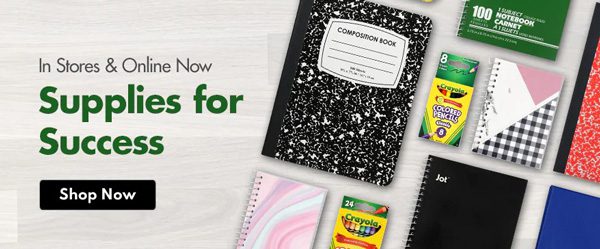 Some even have drawers you can use to hide items like undergarments. Below are just some that I found on Amazon (affiliate).
***AD*** The best academic planner for students! Order Out of Chaos Academic planner helps track time and tasks! Buy 1 or more today!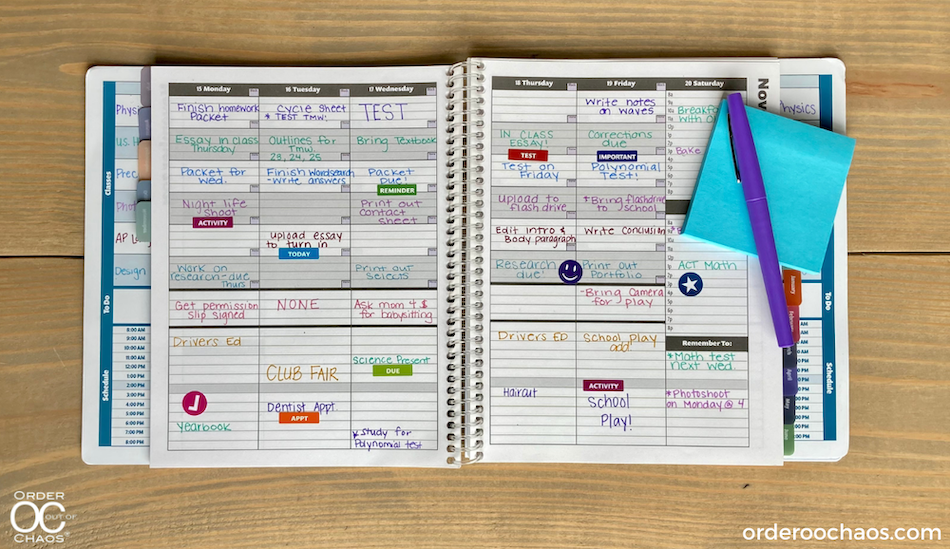 JEWELRY ORGANIZER:
Another college dorm room essential is these jewelry organizers that can either go on a surface like a dresser or hang over the door. They hold a lot of different things.  If you are traveling back and forth from college, it may be critical for you to have something that can be portable. Click on the image below to purchase from Amazon.
Want more jewelry-organizing tips, visit our post: 6 AMAZING WAYS TO ORGANIZE YOUR JEWELRY
DOUBLE HANG CLOSET ROD:
A double hanger rod adds additional hanging space at the bottom of your closet. Click on the image below to purchase from Amazon.
CLOSET SHELF ORGANIZERS:
Usually, the shelves in a closet are pretty low, and there is a lot of wasted space above the shelf. You can buy bins and stack them on top of one another to maximize the space on top of the shelves. You can even add dividers to help keep the clothing piles upright. Here are some I found on Amazon.
POP-UP HAMPER: 
The pop-up hampers are great for storing dirty clothes and collapsing when you are done with them. I like the ones that have a pocket for detergent. It will stand up even when it is empty. Ensure the mesh is sturdy and can withstand at least 2-3 loads of laundry.  Mom's not doing your laundry anymore, so you need to schedule time for laundry duty. Click on the image below to purchase from Amazon.
OUTLET SURGE PROTECTOR WALL MOUNT:
Let's face it; you can never have too many outlets. Some of these surge protectors also have USB plugs which are super helpful in a dorm. Click on the image below to purchase from Amazon.
LAP DESK:
Another college dorm room product is a lap desk. Lap desks are great for those times when you don't want to sit at a desk to study. There is a variety of options. I particularly like the ones with legs and grooves in the lap desk to help keep things on it. Some have cup holders embedded in them too.
Keeping your dorm room organized will not only help you with your school work but also help you with your day-to-day life. I hope this post helps you buy the right stuff to use to organize your dorm room.
Check out our recent cleaning supplies and organizing tips post to help keep the dorm room clean.
If you want an extensive packing list, check out our dorm room FREE packing list sheets post.
What type of items do you plan on bringing to school? Leave a comment below.
Reminder: These items are visual suggestions for organizing items for a college dorm room. If you wish to purchase them from Amazon or any other store, you take full responsibility for these items. If you have an issue with any of these items, please contact the store where you purchased the item.
Visit our other college success collection of posts!
(Visited 4,054 times, 1 visits today)