There are so many areas to get organized when you are going away from college. You not only have to deal with your school work, but you also have to handle your living facilities. Lucky for you, I have compiled this post with lots of tips for a successful college year.
Get a checklist from your university or use this one. I made it and you can add your own items to it as well. It is a three-page checklist. The last page is blank so you can write in whatever is missing.
Create a list of items you don't have and need to buy. Then, check out these posts. Organizing College Dorm Room - Part 1 and Organizing College Dorm Room - Part 2. These posts include links to buy stuff through Amazon. Easy peasy!

Assign a place in your home to store and place all these items for college.

Determine when you are going to study, work, etc... when you get your schedule. Write it in your agenda book or digital calendar.

Update your Computer. Make sure anti-virus and spyware are updated. Remove any unnecessary photos, apps, etc... Add updated software if needed.

If you are taking your car, get your car serviced (oil change, tire rotation, etc.) before you go away. This will help keep your car in good condition with you are away.

Start with the date you need to leave and work backward to decide on deadlines for each activity that needs to be finished.
All of these to-dos may seem overwhelming, but if you really plan out and create a deadline for each activity, everything will be finish in time to go away. I hope you have a successful college year. Lots of luck to you all.
Please note these are affiliate links through Amazon and at no additional cost to you, I will earn affiliate fees if you decide to make a purchase.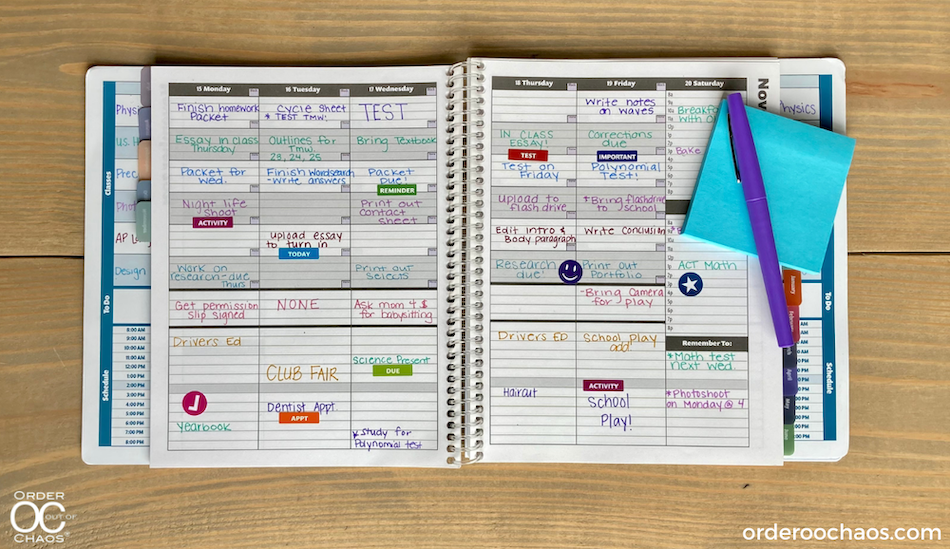 (Visited 2,051 times, 4 visits today)